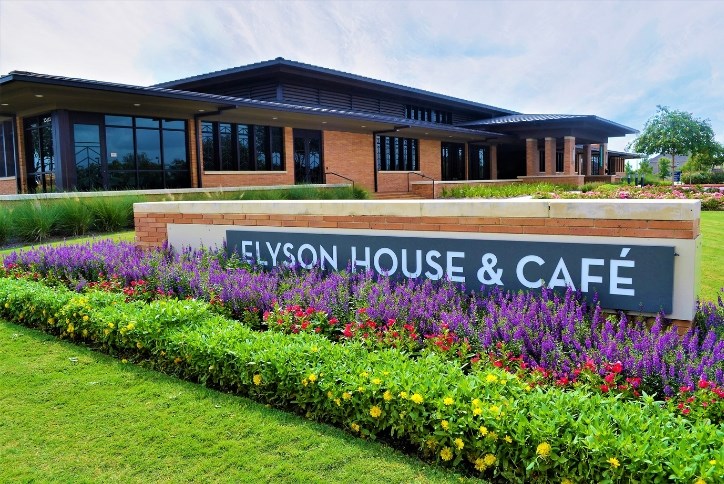 Elyson looks ahead to new activities, amenities and new-home choices in 2019
From more new-home choices and amenities, to exciting school news and nearby shopping opportunities, here's Elyson's look back at 2018 and ahead to 2019.

More New Homes

In 2018, Elyson added more choices in price ranges and new home styles. Drees Custom Homes opened its Brynlee II model home, showcasing its new collection of patio homes in Elyson's first gated neighborhood. Elyson also added several more leading builders to our team, including Lennar, Meritage and Village Builders.
For 2019, Elyson is introducing new homes priced from the low $200,000s by Chesmar and Westin, with new model homes to open in February.
Elyson Café

In 2018, our popular Elyson Café added Friday Night Dinners featuring live music, wine and food specials. Elyson Café also added more choices to its Meals To Go menu.
Elyson Café has exciting plans for 2019, including monthly dinners celebrating the flavors and wines of some of the world's most popular food destinations. See what more is in store from Elyson Café in the year ahead.

Activities

Elyson residents and visitors enjoyed several festive events in 2018, including the Great Get-Together picnic, Jump Into Summer and Back To Cool. Ongoing activities including Story Time and Water Aerobics also joined the lineup.
For 2019, Elyson plans to continue popular activities and add new ones such as a fitness boot camp, a MyBalance Fitness class, and summer camps. Major events will include Movie Nights, a Concert on the Lawn, and fun festivals in spring, summer and fall. We'll have much more to share on 2019 events and activities in a future blog.
Amenities

Elyson residents got more ways to play in 2018, with new tennis courts added to Elyson House, and the opening of a new lakefront park with bocce ball and pickleball courts, a firepit sitting area, gardens and a walking trail.
For 2019, Elyson plans to add more community orchards where residents can harvest citrus fruit and nuts, and to continue expanding its trail system. A new park with a splash pad will begin construction in 2019, although a firm opening date has not yet been determined.
Schools

The highly regarded Katy Independent School District serving Elyson earned a major new kudos from Niche in 2018, being named as the No. 1 Best School District in the Houston Area. All three of the nearby schools serving Elyson – Bethke Elementary, Stockdick Jr. High and Paetow High – earned 2018 Schools Transforming Learning certification from the Principals' Institute.
In 2019, Elyson's first educational child care center, Kiddie Academy, plans a summer opening. We also have high hope that Katy ISD will announce construction plans for the elementary school site it has purchased in Elyson.
Surrounding area

In 2018, the Grand Parkway loop around Houston was mostly completed, and Elyson celebrated by opening our new entry monument along the Grand Parkway. Elyson residents can use the Grand Parkway for easy access to I-10 and U.S. 290. Beyond these closest freeways, the Grand Parkway also leads to I-45 North, U.S. 59 North, U.S. 59 South and other parts of the Houston region.
More exciting news is ahead for the Katy and Cy-Fair areas near Elyson in 2019, especially for shopping. The Grand Morton Town Center near Elyson, already anchored by Walmart and Kroger, is adding new tenants including Petco, Michaels, HomeGoods, Hallmark, and a proposed LA Fitness. 
The University of Houston plans to complete construction of the first phase of its new Katy campus in the fall of 2019.