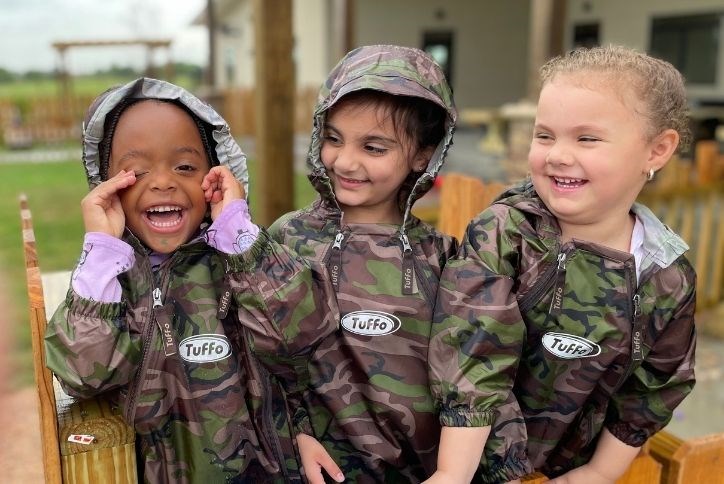 Rainy days are outside play days at Elyson's Magnolia Preparatory Academy
It's been a rainy summer for the Houston area, and for the kids at Elyson's Magnolia Preparatory Academy, that's just fine.
When it rains, outside play time at the school isn't canceled. Instead, kids head to the outside playground to make mud pies, slide down the hill, splash in puddles, throw balls and ride scooters.
"There's no such thing as bad weather, just bad clothing," says owner Jennifer Radulovic, quoting a popular Norwegian saying.
Bad clothing has no place at Magnolia Prep, where each student gets a waterproof puddle jumper with a hoodie. With the matching rain boots, the gear provides head-to-toe protection for the kids as they play outside for 45 minutes or longer.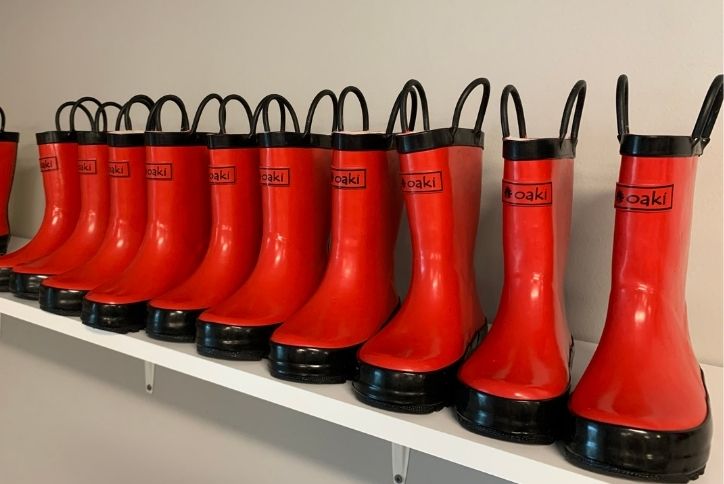 With double zippers on the jumpers and loops on the boots, the gear is designed to be easy for kids to put on by themselves.
"Our goal is always to help kids become as independent as possible, from the rain gear to the small pitchers in the cafeteria, so little hands can pour their own milk," Radulovic says.
As kids play, teachers at this nature-focused preschool use the activities to build in science lessons everything from volume to changing states of matter. And worms.
"We call rain 'worm weather' because the worms will come up out of the dirt for air, and we use that as another nature lesson. The kids absolutely love the worms," she says.
While some parents were at first a little hesitant about kids playing in the rain, they came around after they saw the kids getting so excited and having so much fun.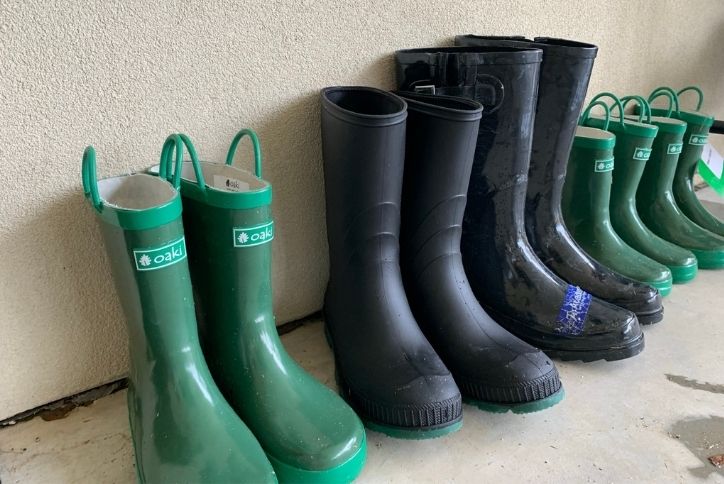 "One dad has even said that he got his own rain gear because now his child wants to him to play outside too when it rains," Radulovic says.
Whether it's wet or dry outside, response to Magnolia Preparatory Academy has been very positive since it opened earlier this summer.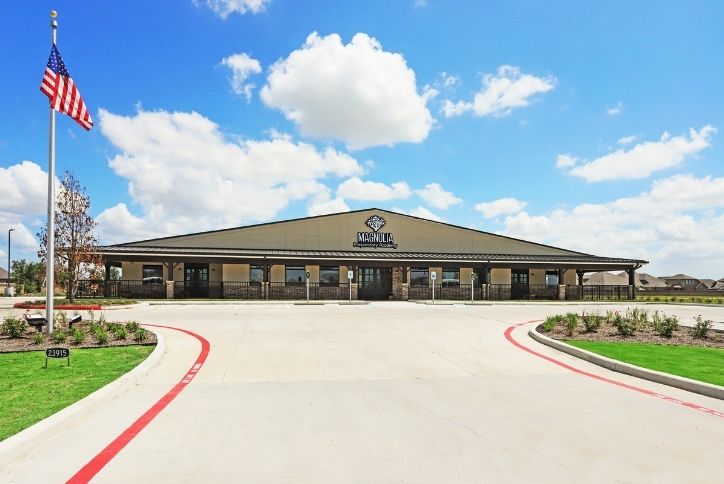 Enrollment has been full for younger students, especially those under two years, but the school still has openings. It accommodates students ranging from infants to five years old for full and half day programs. It also has before and after school programs for kids in kindergarten through the fifth grade. For more information about enrollment, please contact the school.
Learn more about Elyson's highly regarded Katy ISD schools, including onsite McElwain Elementary.
Exterior photo courtesy of GSD Construction.