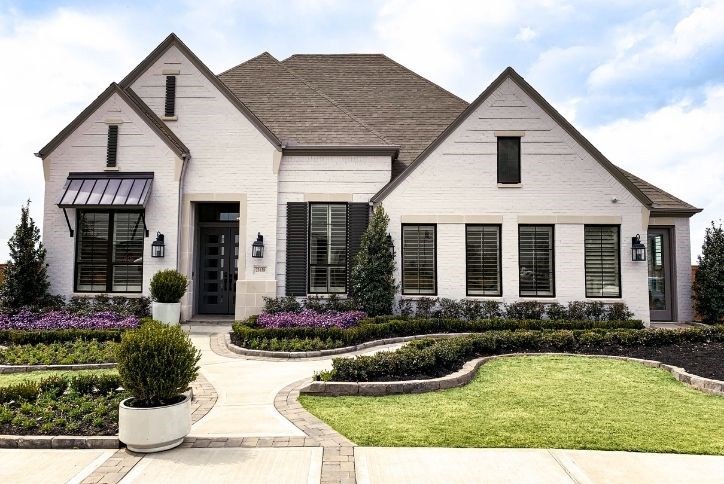 From telework to working out, this Highland model has 15 options for how we live today
This is part of a series of profiles of 12 new model homes now open in Elyson's new Model Home Village. Click here to see more model home profiles. 
From working online to working out, the way we live in our homes has forever changed after Covid.  And some things – like how much we love our families, pets and hobbies – will never change.
All this and more makes Highland's highly flexible Plan 216 model in Elyson a perfect home for our time.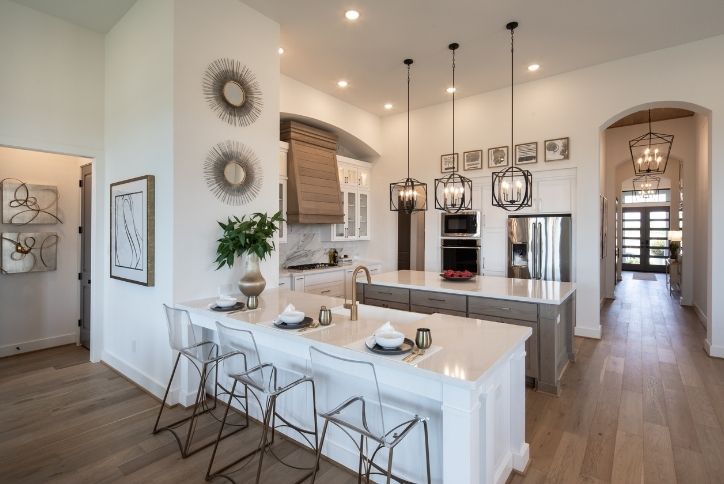 One of two new Highland model homes now open in Elyson, Plan 216 showcases homes priced from the $500Ks to $600Ks on 65-foot-wide homesites. The base Plan 216 is a four-bedroom, three-bath home with approximately 3,000 square feet on a single level.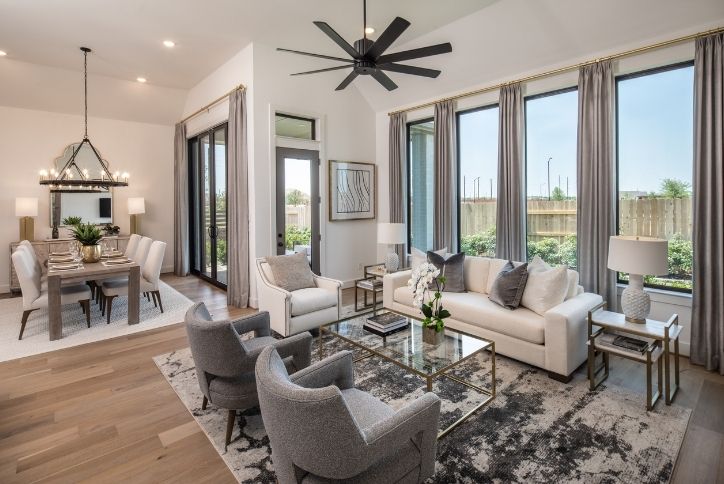 With a study, entertainment room, family room and a kitchen/dining/keeping area, the base Plan 216 design is a very spacious, functional and well-designed home. But the 15 available structural options are what make this plan truly compelling for a wide cross-section of home buyers.
Home fitness center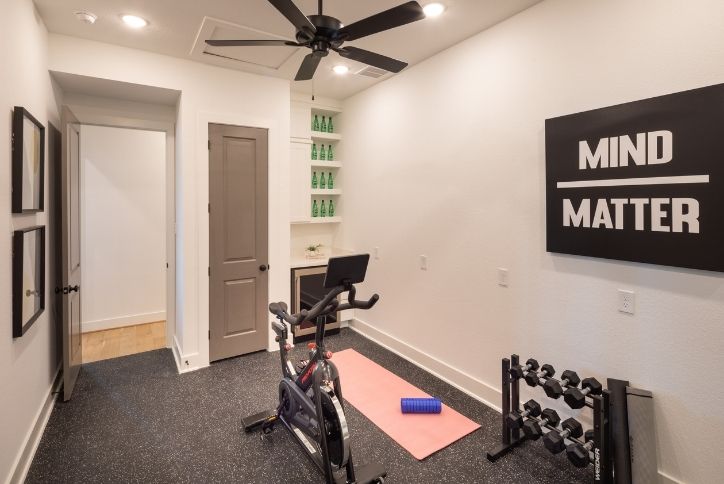 The three-car garage alone offers 5 different possibilities for customizing this home, by finishing out the third tandem bay.
Homebuyers can opt to build this space as a home fitness area, as displayed in the Elyson model home.
While Elyson offers an awesome fitness center at Elyson House, and has a new outdoor training park coming later this year to Elyson Commons at Bear Creek, many people prefer to work at home for convenience and other reasons.
With its fridge bar, storage closet and ample wall outlets, the home fitness area in Highland's Elyson model shows how this space can become a convenient fitness area, complete with cardio and weight equipment, ceiling fan and motivating artwork.
This garage bay area can also be built as a pet spa complete with a sink, cabinets and built-in grooming table.
Another option is to build this space as a second home office, in addition to the first home office included near the front door. The built-in partners desk provides shelves, cabinets and drawers across the room's longest wall, making this home office a productive setting where any career or startup can thrive.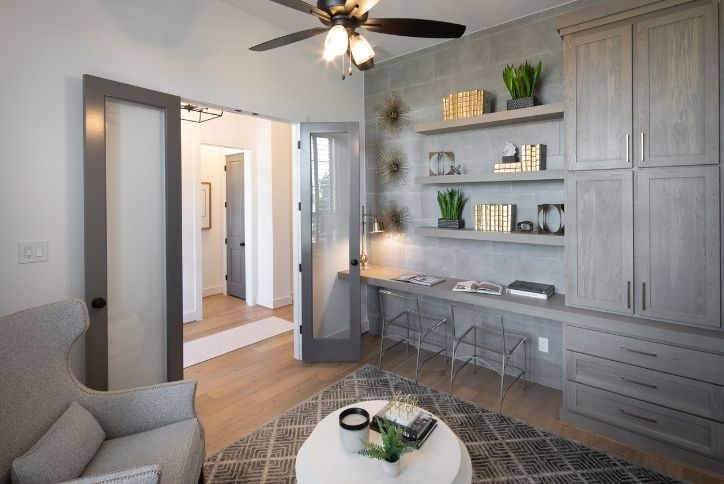 As a fourth option, the garage bay can be combined with the standard laundry area and mudroom to create a super laundry center and craft room. With the enhanced pantry, this home will have two walk-in pantries.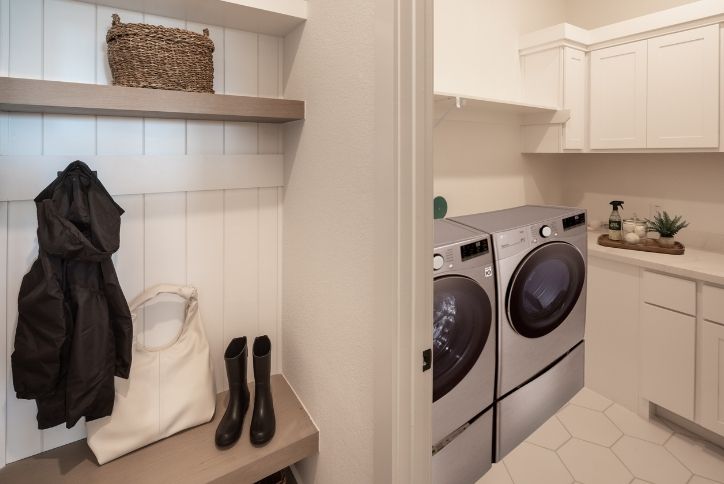 Two Flex Gen options
The final and most extensive option for this area involves combining the tandem bay with the fourth bedroom to create a spacious Flex Gen Studio space with a full bath and walk-in closet. With space to create living and sleeping areas, this option is ideal for in-laws, adult children, guests and other living situations.
Plan 216 offers more options beyond the tandem garage space, including a second option for a Flex Gen suite near the front door.
The Elyson model home also displays options for the extended outdoor living area and extended primary suite.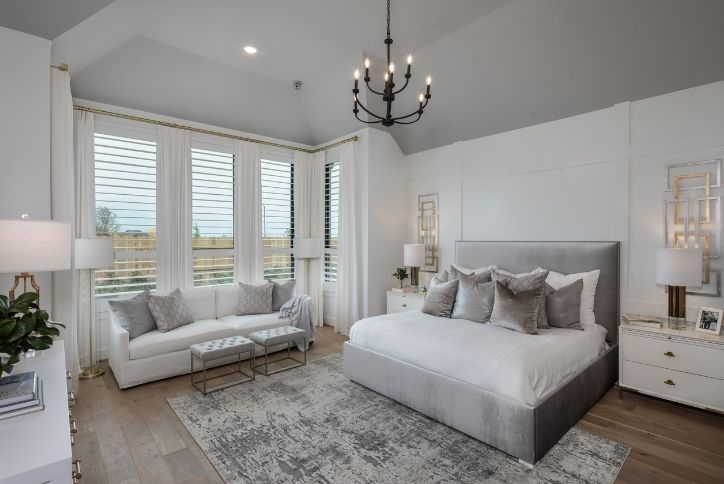 Another option shown is the cozy corner fireplace in the keeping room, which is defined as a room next to the kitchen. This tradition dates back to the Colonial era, when the keeping room was the warmest place to sit, thanks to the wood-burning stove in the kitchen. In this model, the keeping room is all about togetherness, with the entire kitchen, dining and casual living areas flowing together.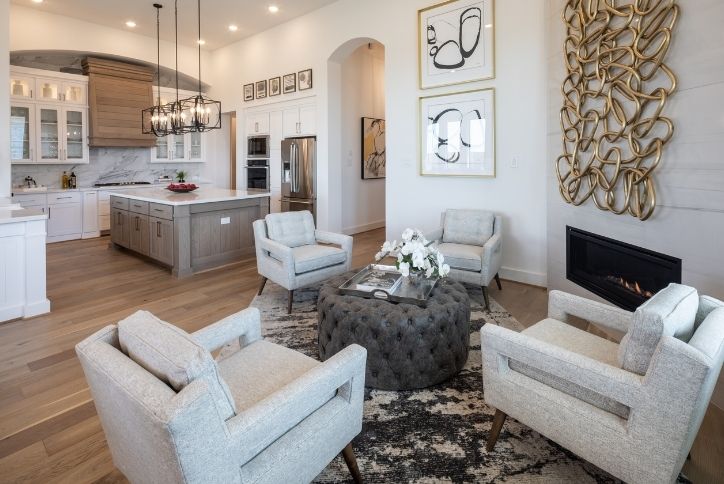 Here are just a few more of our favorite features in this Elyson model home:
If you love the look and functionality of sliding barn doors, you'll find two of them in the primary suite and entertainment room.
With its built-in shelves and under-bench storage, the mudroom offers a convenient "everyday entry" from the garage.
The gourmet kitchen has a huge freestanding island and an equally large peninsula, creating plenty of space for eating, socializing and food prep.
The primary bathroom has a large walk-in shower with a cut-out window.
The sliding glass doors between the dining room and outdoor living area are another great option. The standard door offers easy access to the patio most of the time, and when the weather or the occasion call for it, you can open this sliding wall of glass to create a seamless indoor/outdoor living area.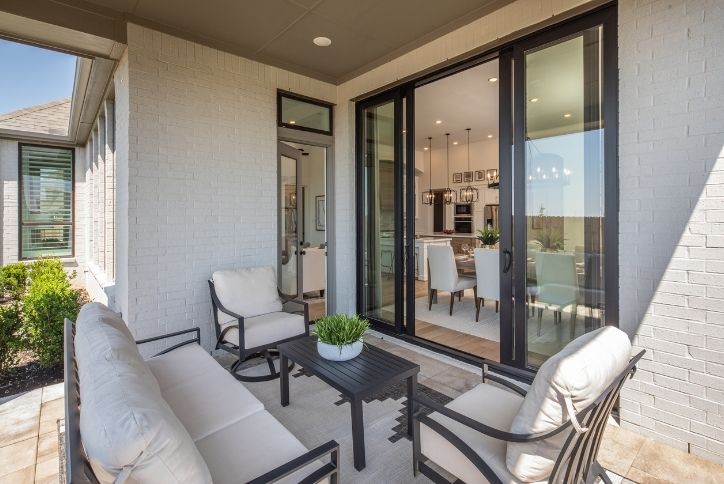 See all new home plans offered by Elyson's leading homebuilders.