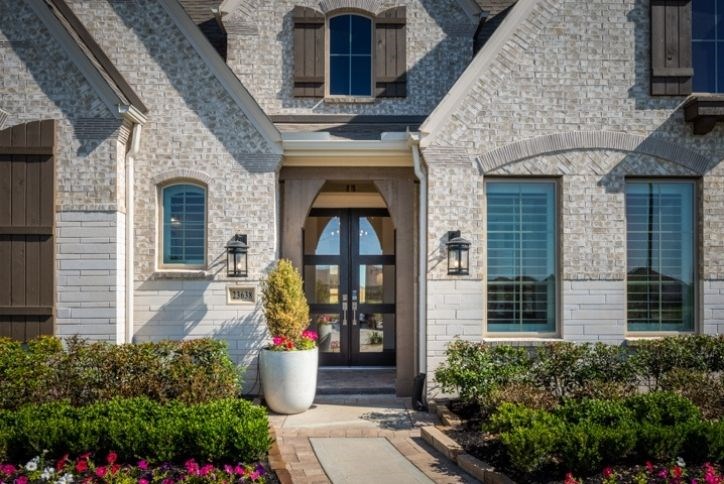 Model Home Features We Love – Entrances Both Grand and Functional
Since the days of royal palaces, grand entrances have been prized as a way to make an imposing first impression on visitors and to remind the actual homeowners of their status. Secondary entrances were plain and utilitarian, and almost never used by the owner.
Things are very different today, on both fronts. Foyers have never been grander, with circular staircases and soaring rotunda ceilings offered at many price points – not just for royals. Even single-story homes have gotten into the impressive entry game with foyers that say "wow."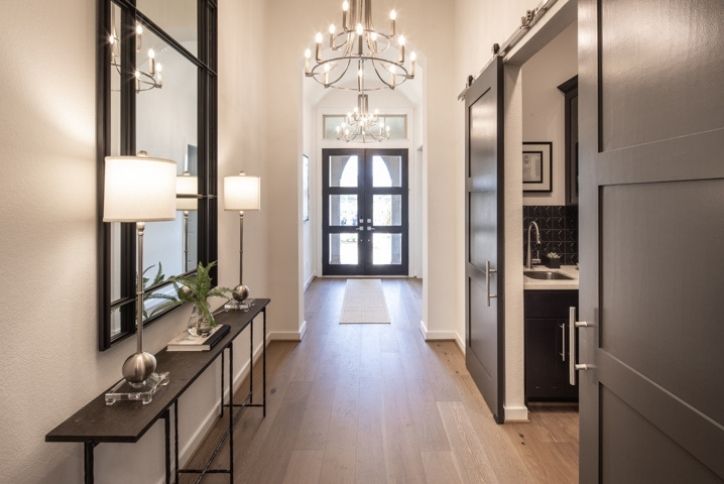 Garage entrances are where the real evolution has taken place, with builders refining this once neglected area into an inviting secondary entrance sometimes called the family foyer, everyday entry or launch room. What they lack in drama, they make up for with convenient features for storage, organization and time savings.
To celebrate entrances that are both grand and intimate, here are some of our favorite examples from the 14 fully furnished model homes now open at Elyson. With many of our home plans offering both kinds of entries, there's often no need to choose. You can have it all – a grand entry for special occasions and guests, and a family entry for everyday convenience.
A signature feature
Soaring rotunda foyers with spiral staircases are a signature feature for Houston-based Westin Homes. Nowhere is this feature displayed with more grace and beauty than in Westin's Preston III model home in Elyson, representing homes priced from the $500Ks on 60-foot-wide homesites.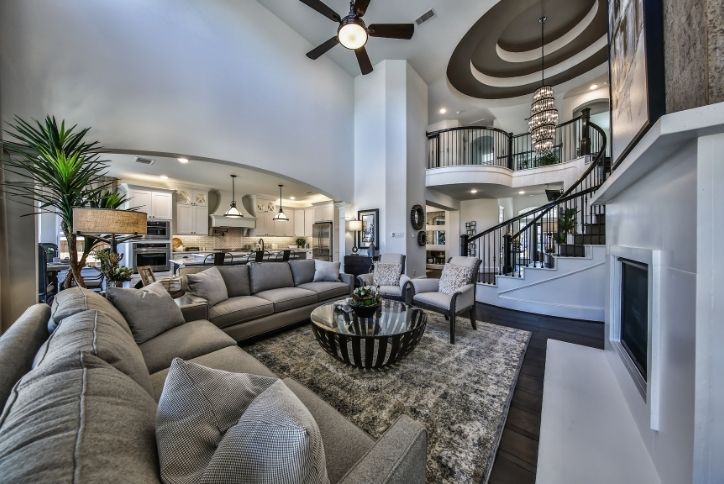 With elegant wrought iron balusters, the staircase leads up to a floating curved landing and catwalk on the second floor. At the pinnacle, the detailed recessed ceiling resembles the outline of a triple-layer cake.
What's perhaps most amazing about Westin is that they have captured the drama and elegance of this grand foyer and made it available in their lowest priced homes in Elyson, built on 40-foot homesites and priced from the high $300Ks.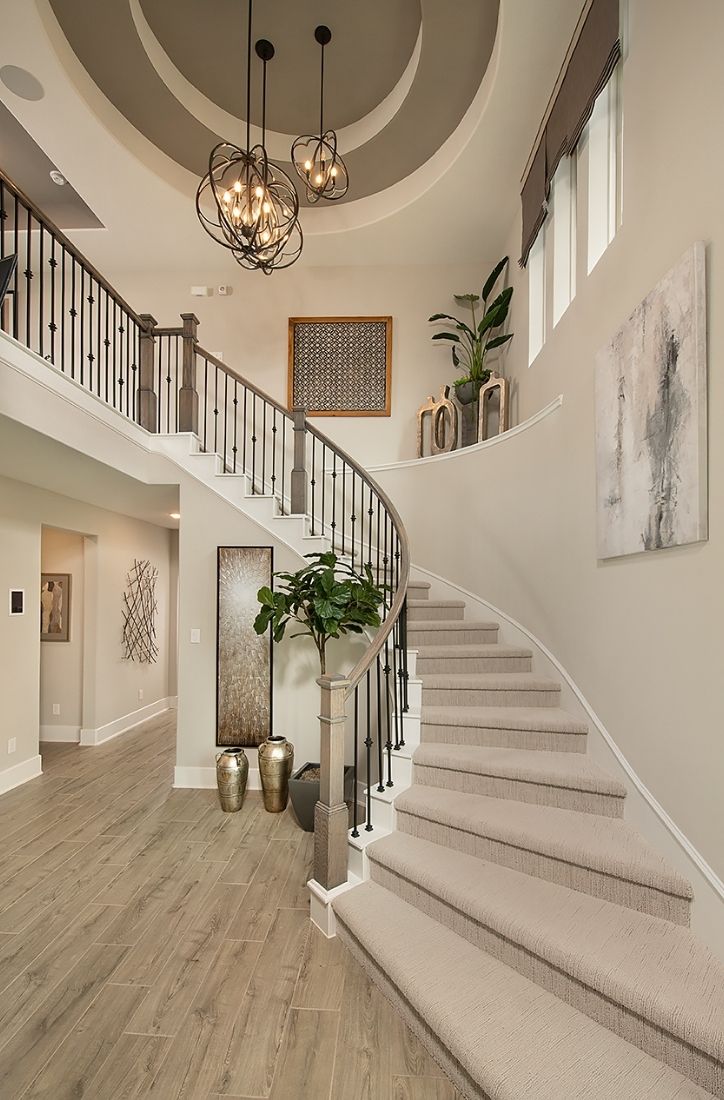 This architectural ingenuity is on full display in Westin's Haven model home, a four-bedroom plan that begins with a stunning rotunda foyer that has much of the same design drama as the larger and more expensive model home.
Dramatic one-story entry
Perry's Design 2737 model home in Elyson proves that single-story plans can also offer a grand entrance. The foyer has a 12-foot ceiling height, with a recessed detail in a contrasting color adding even more visual appeal. Hanging light fixtures and hardwood floors further enhance the welcoming vibe of this entry.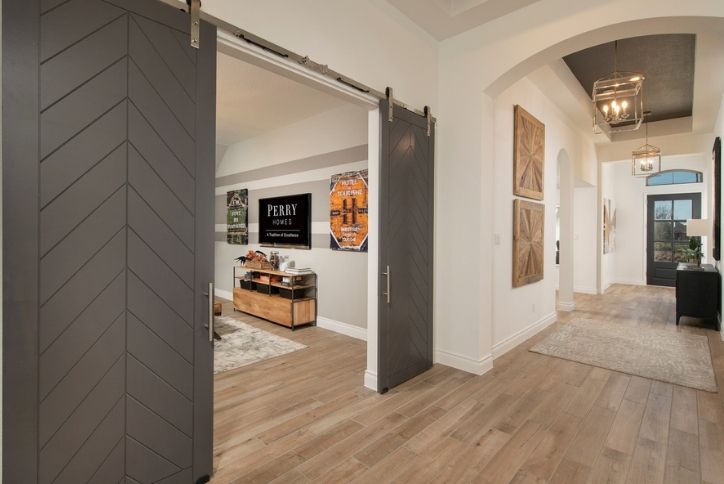 Wide and filled with natural light, this foyer is divided into three distinct segments. The first section, closest to the front porch, has French doors opening to a home office, creating an open and expansive feeling.
The second section opens to secondary bedrooms on both sides. For its final section, the foyer opens up to a wider footprint, with sliding barn doors offering a stylish transition to the gameroom. At its terminus, the foyer flows into the open family room and kitchen area.
A welcoming mudroom
Perry's Design 3791 model home at Elyson has a gorgeous foyer with a spiral staircase and 19-foot rotunda ceiling, and the mudroom entry from the garage is just as appealing.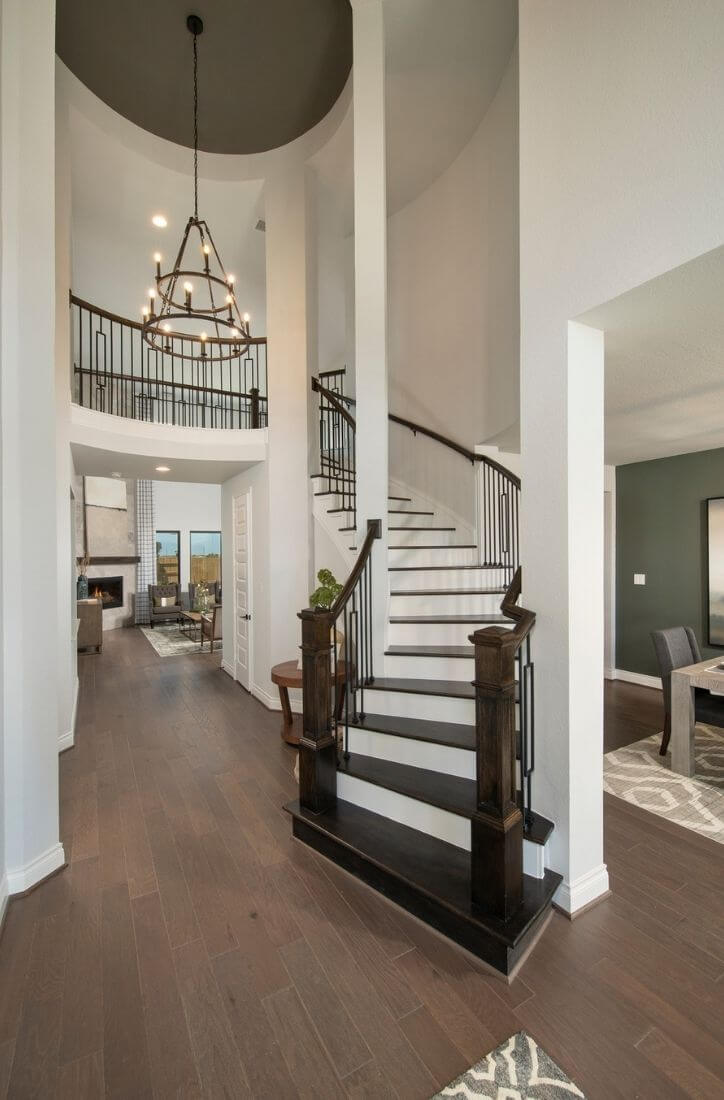 Thanks to its thoughtful location, this mudroom combines with the walk-in pantry and oversized laundry room to create a convenient family launch area. It also flows into the butler's pantry off the kitchen, for seamless access and functionality.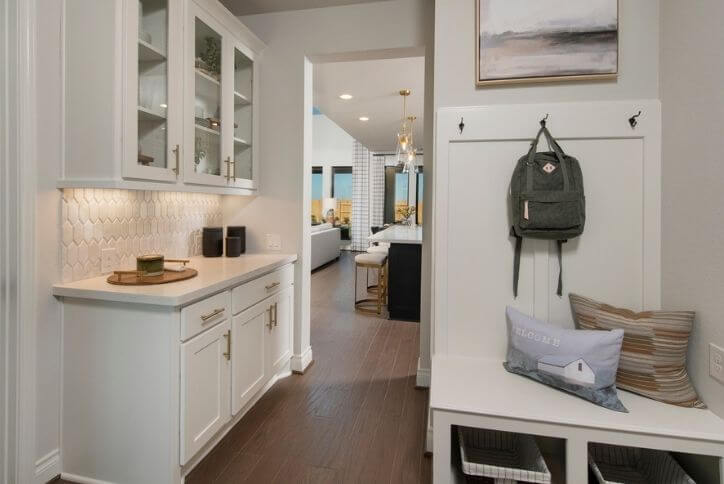 A built-in bench with storage cubbies below and hanging hooks above adds to the everyday usefulness of this secondary entry. With hardwood flooring, painted wainscoting and a decorative tile backsplash, this mudroom is in its own way just as beautiful as the main foyer.
An entry with options
Highland's Plan 216 model home includes a mudroom with a built-in bench, with storage spaces both above and below. This everyday entry leads past the walk-in laundry room, making it easy for family members to drop off soiled clothes as they come and go. Options for a laundry room sink and cabinets add even more utility to this convenient area.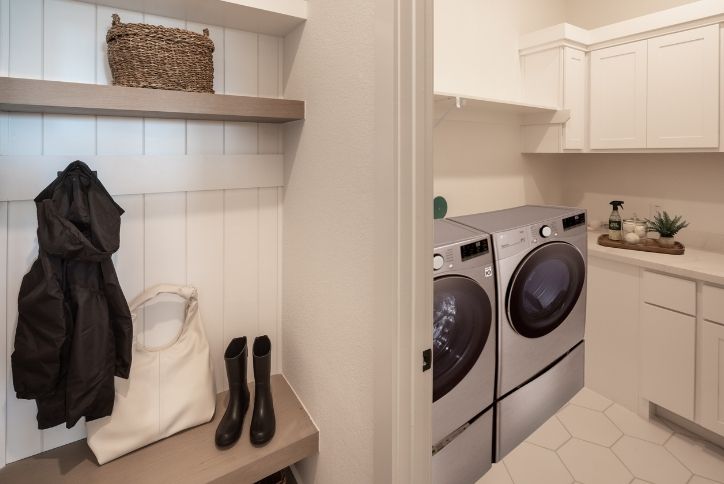 Plan 216 offers a number of flexible options for customizing the tandem bay of the three-car garage, which impacts the secondary entrance. For example, buyers can choose to create a second home office, pet spa, fitness area, craft room or other options from the garage entry, creating a wide array of possible uses for this transitional area between the main home and the garage. So instead of just being a convenient entrance, it becomes a vital part of the owner's lifestyle.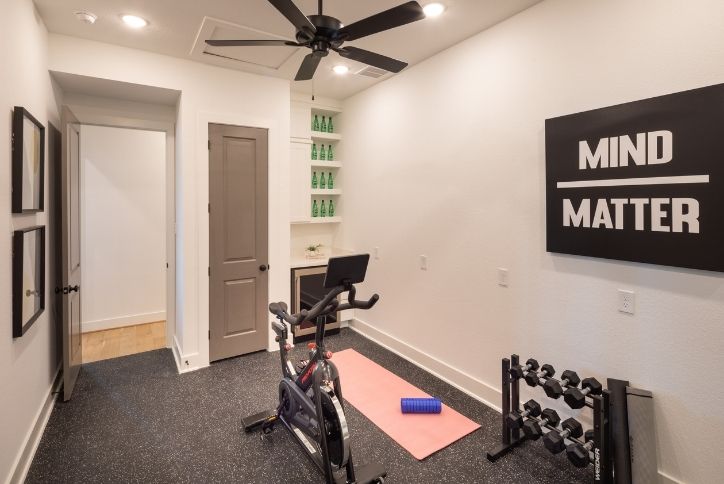 Learn more about all of the 14 fully furnished model homes at Elyson.