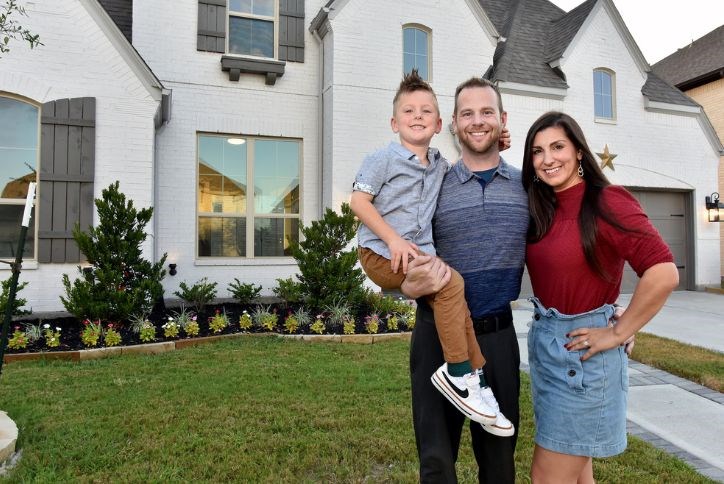 How the MacWilliams family recreated their model dream home in Elyson
If you've ever felt like you could just move right into a builder's model home, you'll understand how Erika and Matt MacWilliams reacted when they walked into Highland's Plan 222 model.
They were wowed by the model's bold navy blue, gold and white décor, and they loved how features such as a multigenerational suite would be ideal for their family.
Rather than just admiring this model, they built the same plan in Elyson, and set out to painstakingly recreate the décor and color scheme that made such a strong impression on them. The photo below is from this Highland Homes model home located in another community.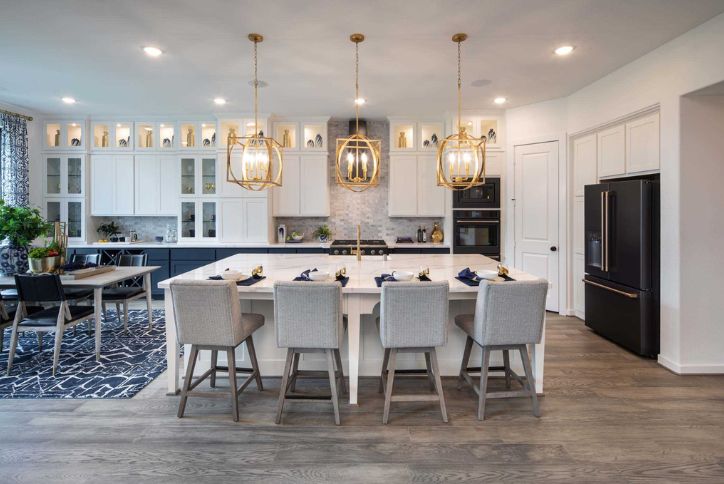 In addition to making the same selections for builder options such as tiles and countertops as displayed in the model, they've enjoyed shopping for all the furnishings and accessories that have helped them to successfully recreate the look.
Elyson was also an easy choice for this young family, who moved from Baton Rouge in search of a more active lifestyle and better schools for son Henry, who turns 5 this fall.
The fact that Texas lacks a state income tax, while Louisiana has one, was another draw for the MacWilliams family.
One reason they chose Houston was because Matt's company, Siemens Energy, has a major office in the Energy Corridor. They didn't know much about the best places to live in H-town, but they kept hearing one recommendation repeatedly from Matt's co-workers: Elyson.
"Schools were our number one priority, and my colleagues kept talking about Elyson and the Katy Independent School District," says Matt.
"We heard about Elyson so many times, we decided to check it out, and we fell in love," says Erika.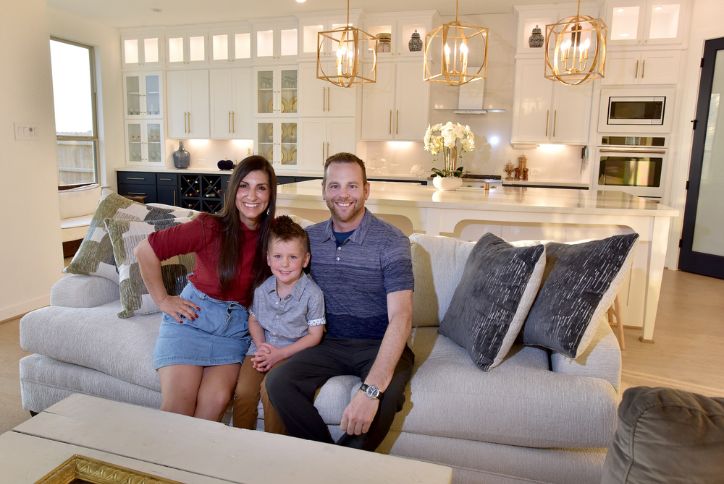 Since moving in this summer, the family has found time to enjoy Elyson Café, the pool and other activities at Elyson House. They've also attended several special events at Elyson, including Tails & Ales, which was a big hit with their Norwich Terrier, Scruffy.
Erika, an avid photographer whose work can be seen here, is enjoying taking photos in her new community and adopted hometown.
Erika and Matt said that Highland's team, including sales consultant Andrew Cavazos and builder Clayton Frazier, made it effortless to build their new home in Elyson while they were still living in Louisiana.
"The process was a breath of fresh air. They sent us photos and videos and called us every week," Erika says.