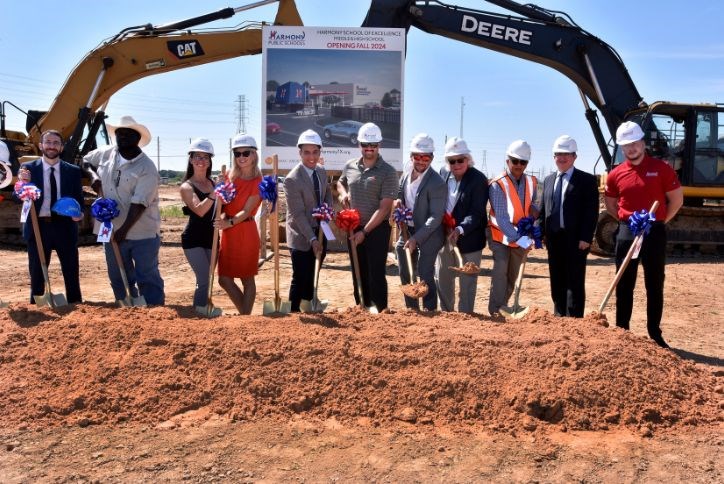 Harmony Public Schools to open middle and high school campus in Elyson in 2024
Harmony Public Schools, a Texas-wide system of tuition-free college preparatory charter schools, has broken ground on a new middle and high school campus at Elyson that will open for the 2024-25 school year.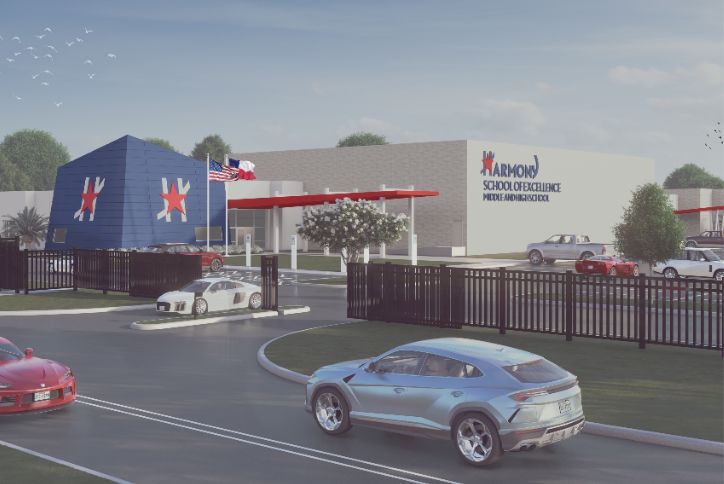 Serving grades 6-12, the new campus is located at 6300 Peek Road, next to its existing elementary school in Elyson. Opened in 2022, the elementary school serves grades PreK through 5.
Spanning 26 acres at the southeast corner of Peek Road and Elyson Falls Drive, the Elyson location will be Harmony's first comprehensive PreK-12 master-planned campus in Texas.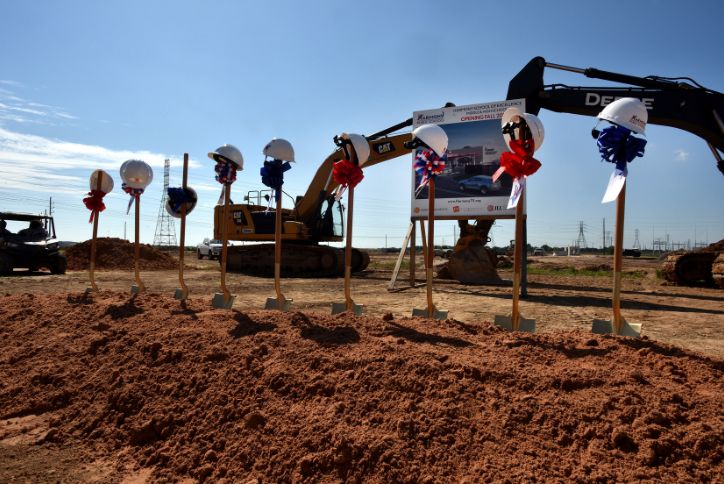 "We are very excited to be building our third campus in Katy and our 11th in the Houston North District," said Harmony Public Schools Houston North District Area Superintendent Emin Cavusoglu.
The new middle/high school campus at Elyson will serve approximately 850 students in grades 6-12. It will be the first Harmony campus to have a UIL standard football field and gymnasium, allowing students will be able to compete statewide in football, soccer, basketball and volleyball for the first time.
The campus will also have a makerspace, making it possible for students to put STEM (Science, Technology, Engineering and Math) learning into hands-on practice through 3D and Laser printing, design, and manufacturing equipment.
The comprehensive design of the campus will benefit both students and parents, according to Mr. Cavusoglu.
"The campus will make it possible for a student to attend Pre-K-12 without having to change locations," he said. "Having children in different grades will not be an issue, as the pickup and drop off areas are connected, allowing parents to pick up kids at each school without having to leave the parking lot." 
Click here for information on applying to Harmony, which does not have district boundaries and is open to students throughout the Houston area.
The Elyson campus is part of the Harmony Public Schools Houston North District, which has an A rating from the Texas Education Agency and has been recognized by U.S. News & World Report as having some of the top high schools in the United States.
Harmony blends the highest standards and expectations, with a rigorous math- and science-centered curriculum. Dedicated and engaged teachers and families work to cultivate excellence and prepare students to succeed in college, careers and life.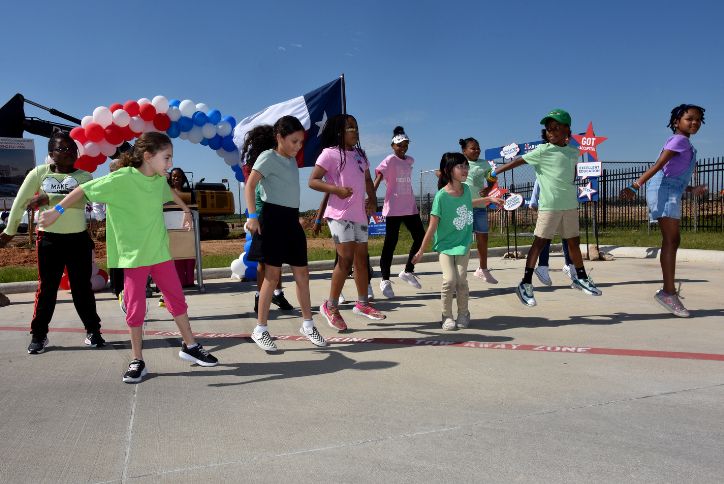 Harmony adds another option to the growing number of educational opportunities at Elyson, part of the highly regarded Katy Independent School District, ranked as the No. 1 Best School District in the Houston Area for 2023 by Niche.
Katy ISD plans to open its new Youngblood Elementary School at Elyson in August 2023, as part of a PreK-12 tri-campus that will also see a new middle school and high school opening in 2024.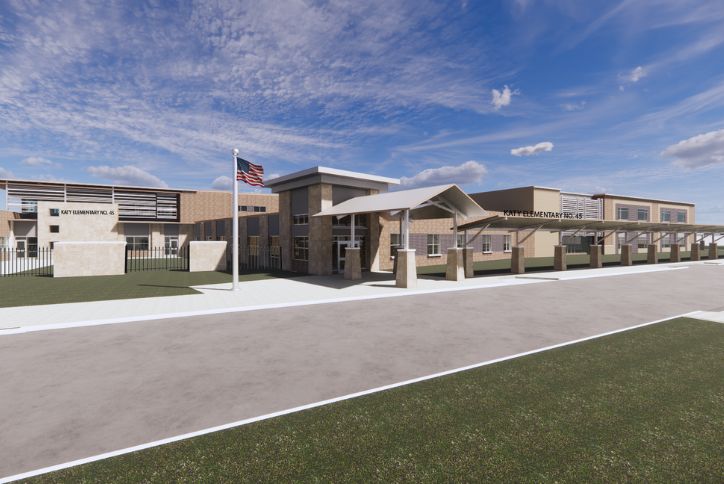 Elyson's first onsite school, McElwain Elementary, opened in 2020. Elyson also has several daycare and preschool options onsite.