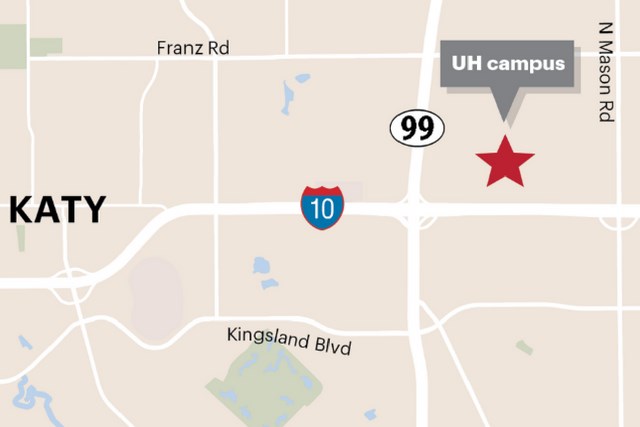 UH reveals more details about new Katy campus
Now that the University of Houston System (UHS) has closed on the purchase of 46 acres for its new Katy campus, some exciting new information is available.
Located at the northeast corner of Katy Freeway and Grand Parkway, the 46-acre UHS campus will be part of an overall 125-acre master-planned, mixed-use development called University Center.
UHS plans to start construction of the campus' first building, an 80,000-square-foot facility, in August 2017, and have it open in fall 2019.
The UHS campus will initially serve 2,000 students. The master plan ultimately calls for 500,000 square feet of space, with the capacity for up to 10,000 students.
Houston-based Parkside Capital, the developer of University Center, plans to begin designing infrastructure for this mixed-use development soon.
Even before its new Katy campus opens, UH is already working to serve the Katy community. This fall, it began offering graduate engineering classes in petroleum and subsea engineering at the Houston Community College Northwest-Katy campus.
UHS and University Center will be located just eight miles from Elyson. We're very excited that within just a few years, residents of all ages will be able get top-notch education all the way from Pre-K to graduate school, just a few miles from home!
(See our earlier blog about Katy ISD's new Bethke Elementary now open and serving young Elyson learners, with a new middle school and high school coming in 2017.)