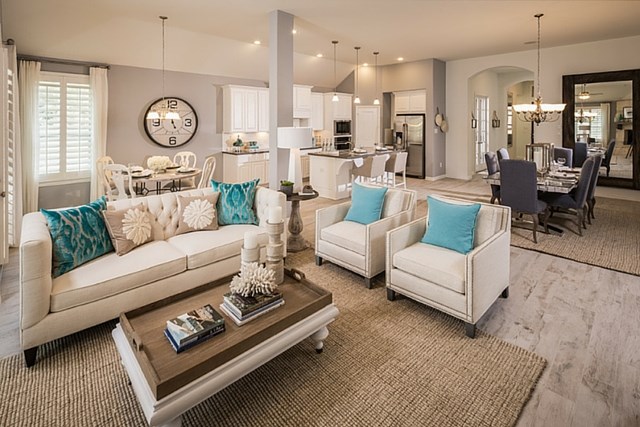 Enjoy one-stop shopping at the Elyson Model Home Village
With eight leading homebuilders offering new homes in five price ranges, Elyson is all about choice and variety.  To see everything this great new Katy ISD community has to offer, it only takes one convenient stop at the Elyson Model Home Village, home to 10 fully furnished model homes.
Introduced over 10 years ago by Elyson's sister community in Katy, Cinco Ranch, the Model Home Village concept allows visitors to tour and sample the complete range of new homes offered in a community in one location.
One-stop shopping becomes even more convenient when visitors begin their tour at the Elyson Welcome Center.  This resource is located next-door to the Model Home Village, inside the Elyson House community center, which visitors can also tour to preview Elyson's fun and active lifestyle.
Even better, the full-service Elyson Café at the Elyson House offers food and drinks to help home shoppers recharge.
It's easy to walk between the Model Home Village and the Elyson House, especially on a nice day. For those who prefer to drive, plenty of parking is available at both locations.