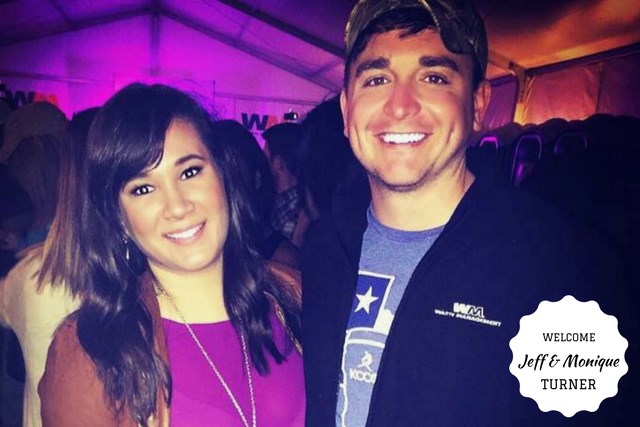 Turners excited to get in on "ground floor" of Elyson
Although they grew up in the FM 1960 area and bought their first home in Jersey Village, Jeff and Monique Turner knew they wanted their next home to be in Katy.
"Most people our age go to Downtown and Midtown for fun, but we really loved discovering what we called the 'real Katy,' the Katy beyond Katy Mills Mall," said Monique. "We fell in love with the small-town feel that Katy still has, especially in the historic downtown, with its antique shops, museums and quaint restaurants."
The Katy Independent School District was an important factor for the Turners. "We did our research and found out that the academics are top notch, and that's very important to us for when we start a family," said Monique, who works as a marketing data analyst for Ad Results Media.
For Jeff, who played football in high school and college, Katy ISD's high-profile football program was another big draw.
Last summer, the Turners heard about Elyson, the newest master-planned community in the Katy area, and they became one of the first families to reserve a homesite in the community.
"We didn't hesitate to jump in and choose our homesite," Jeff said. "We feel like we're getting in on the ground floor of a great community in an area with an incredible growth rate."
The Turners have very close friends, Brandi and Zachary Adam, who also decided to become one of the first families in Elyson. Jeff and Zachary both work at Waste Management, and were best men at each other's weddings.
As one of Elyson's Founding Families, the Turners got first pick of homesites in the first phase, and they chose an oversized cul-de-sac homesite with a huge backyard for their dogs.
The Turners chose Highland's one-story Plan 542 because it offers a nice balance of separation between the kitchen and family room, while also maintaining open sightlines.
Since moving into their new Elyson home shortly before Christmas, the couple has been enjoying visiting the Elyson House and taking their dogs on long walks along the trails.
"It's a very good life," said Monique.
A tip for Elyson visitors and residents: While the Turners love the Elyson Café, they also recommend Willy-Burger #2, which has been featured on the Texas Bucket List TV program. It is located at 6191 Highway Boulevard, near Katy High School.