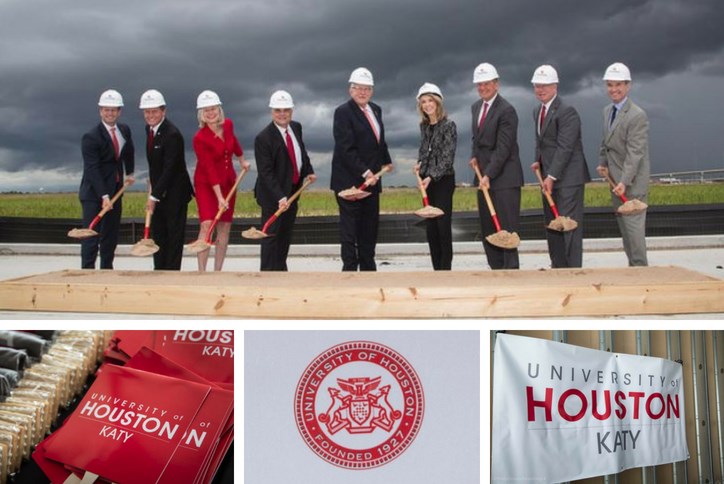 University of Houston plans 2019 opening for Katy campus near Elyson
At Elyson, we couldn't be more proud of our K-12 schools, part of the highly regarded Katy Independent School District.
We're also pretty proud of the University of Houston, which is building on its longtime presence in Katy by breaking ground on a new campus at the northeast corner of Grand Parkway and I-10, just a few miles from Elyson.
UH broke ground on this campus in mid-2018, and expects to complete it by fall 2019.
"This new facility extends the reach of UH into Greater Houston, pairing programs with the education and workforce needs of the community," said Jay Neal, associate vice president and chief operating officer of UH Katy. "These students will be prepared for excellence."
The 80,000-square-foot building at UH Katy will be constructed on 46 acres in a growing area known as University Center, next to Katy Asian Town. Students will take classes from the UH College of Nursing and the UH Cullen College of Engineering, as well as the University of Houston-Victoria at Katy.
The College of Nursing will offer a traditional Bachelor of Science in Nursing degree.
Among the engineering programs to be offered at UH Katy is the Subsea Engineering program, the first such program in the United States.
UH-Victoria at Katy will offer classes from its Arts & Sciences, Business Administration and Education programs, available online and face-to-face.
Learn more about all of life's opportunities offered near Elyson's terrific location at Grand Parkway and FM 529.