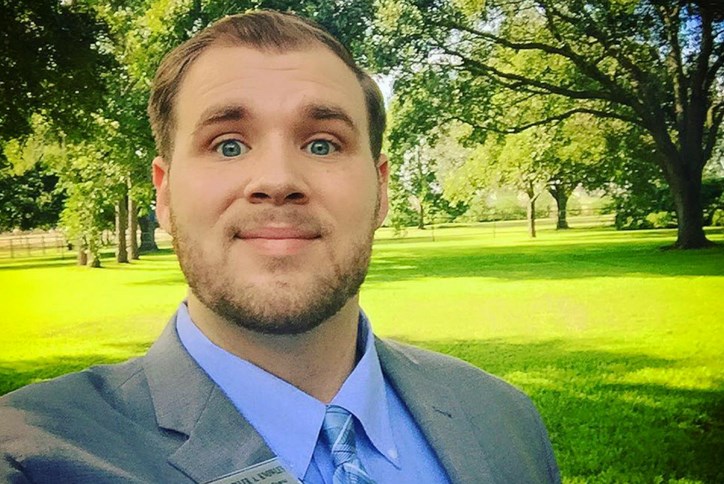 7 tips for Millennial homebuyers from a Millennial Realtor
As a successful Realtor at RE/MAX Grand in Katy, Tyler Knowles has helped many people of all ages navigate the challenges of buying and selling homes. As a Millennial and recent college graduate, he even ran into a few obstacles himself when he set out to buy his own first home.
Now that Tyler and his girlfriend, Mikayla, are happily settled into their first new home in Elyson, he has these 7 tips to help his fellow Millennials understand and conquer the home buying process.
Clearly understand your numbers. Pay off as much of your student loans and other debt as possible. Student loans and other outstanding debt, like credit card balances, are some of the largest reasons Millennial buyers are delaying their purchase process. Contact a trusted Realtor or mortgage lender who can help you chart a path for debt reduction and loan approval.
Know your tools. There are several apps to help you in your home buying experience. A mortgage calculator will help you understand your budget and estimated monthly cost on every showing you go to, and you won't have to ask your Realtor or lender to run numbers each time. Other apps are helpful as well. Homesnap unlocks sales history, interior features, market information and school district ratings. Dwellr, one of the more under-the-radar homebuying apps, is the information hub for city and neighborhood statistics, and more. The U.S. Census-run app matches its data with your location preferences to give you a list of potential relocation towns that best fit your lifestyle.
Save for your down payment, and know that it does not have to be 20%. Of course, it is always beneficial to finance the lowest amount you can. But, starting your journey in growing your wealth with a home earlier in life offsets not having a 20% down payment. There are first-time homebuyer programs with down payment assistance, and you can receive gift money. Millennial buyers have many options.
Be decisive, but do not settle. Patience is a virtue that is not always heeded to when buying a home. There is a fine line between needing to be decisive, and not rushing into something just for the sake of buying a home. To make the best decision, start with making a three-column list. In the first column, list your "must haves." These are non-negotiable items that you simply must have, like a backyard for your dog, or a two-car garage. In the second column, list your "want to have" items. These items are things that you ideally would like to have in the home, but you can be flexible. Finally, list your "deal breakers" in the third column. These are non-negotiable items that you will not accept, such as backing up to a busy street or commercial building. This process will help you narrow down your list of homes, and you can focus on seeing only those you truly have interest in. If you spend too much time home shopping, you will experience paralysis by analysis. After a while, all the homes will start looking the same, and it will be difficult to distinguish the details that make a good home a great home, and the right one for you.
Be human to the seller. This applies to looking at existing homes owned by individuals, vs. newly built homes sold by builders. The seller is riding as much of an emotional roller coaster as the buyer, if not more. This is not just a "house" or a business transaction to the seller. It's their home, where they could have raised a family and watched their children take their first steps. I advise my buyers to make a short 30-second video explaining who they are, and why the seller's home will continue to be treated like a home, with love and care. If you don't like being in front of a camera, a handwritten letter attached to your offer will help, along with a friendly photo of yourself, and perhaps your spouse, partner or pet. This helps put a face to the offer. The seller will feel connected to the buyer, and thus more willing to work together.
Seek professional advice. Almost all Millennials think they can get everything they need to know online. It's true that you can get a huge amount of data online, but don't pretend like you know everything there is to know. Use industry professionals you trust. They do more home transactions in a month than many consumers will do in their lifetime. That kind of experience truly makes all the difference when buying a home. It costs you nothing as a buyer to benefit from a professional Realtor's help.
Make a fair offer. Recently, I worked with a Millennial buyer whose first words were something like, "I have read 12 books, been to three seminars, and I know everything there is to know about buying a home." With every home we saw, she disagreed with the comps, and used a formula from one of her books to make the offer. She made low-ball offers on multiple homes, and not a single one got accepted. She did not do a video or draft a letter. I finally asked her, "If you owned this home, would you sell it for that amount?" She replied, "Of course not; I know the worth." So I asked her why she wasn't willing to make a fair offer based on the home's worth. On the next home, she trusted me on the comps, made a fair offer slightly below asking price, and we got her into her new home. She called me a week after she moved into the home with numerous referrals for me.
At Elyson, we appreciate Tyler's advice, and we have some more great resources for first-time homebuyers. Check out our infographic on 13 reasons why it's better to own than rent, and see how much it could cost to wait to buy a new home.