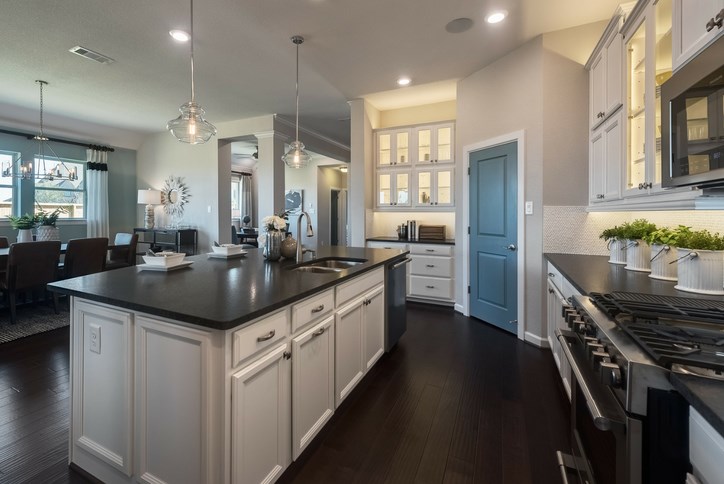 See 2018 color trends in Elyson's model homes
Several major paint companies have announced their Color of the Year for 2018, predicting design trends we're likely to see in the coming year.
At Elyson, David Weekley Homes must have been ahead of the curve when they decorated their beautiful one-story model home, the Roth. The main trim color in this one-story model home is a dead-ringer for Behr's first-ever Color of the Year, a soft shade of spruce blue called In the Moment.
"This cool, tranquil spruce blue is inspired by nature and is a soothing, restorative coalescence of blue, gray and green," states Behr. "This comfortable color evokes a sense of sanctuary and relaxation amid our busy, always-on lives. It speaks to our desire to take a break, be present and recharge."
We couldn't have said it better, because what "In the Moment" represents is what we're all about at Elyson.
Take a virtual tour of David Weekley's Roth model home to see its creative use of a color very similar to In the Moment for many of its interior doors and trim.
Learn more about all 14 of the fully furnished model homes in Elyson's Model Home Village.