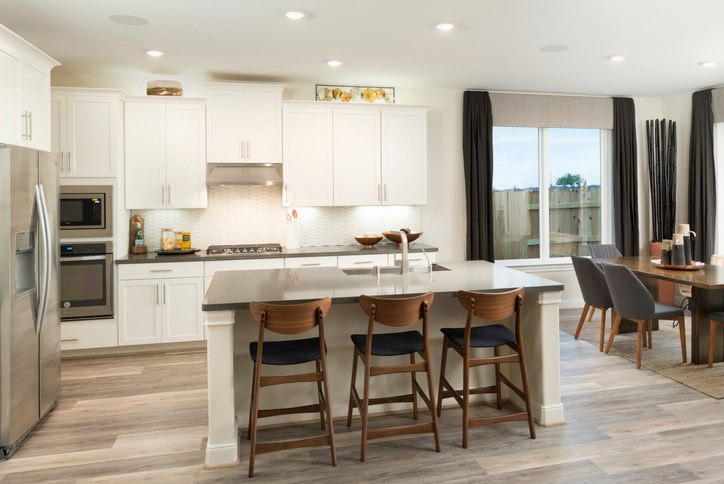 How home automation technology from Elyson's homebuilders saves money and energy
Many of Elyson's homebuilders are including home automation features in their new homes. This sounds great, but what exactly is home automation, and how can it make your life easier? Here are 5 benefits.
Convenience. Simple, repetitive tasks like turning lights off and on, or opening and closing the garage door, can be accomplished with the touch of a button. You can monitor and control many systems in your home from anywhere in the world from your smartphone.
Savings. Turning lights off when you're not using them, lowering the thermostat when you're not home, and pausing the sprinkler system when the yard doesn't need it can add up to significant savings.
Safety & Security. The ability to turn lights on automatically in dark areas can help prevent tripping and other accidents. Security cameras, video doorbells and remote door locks can offer added security.
Green. Smart appliances, weather-sensing sprinkler systems and other home automation features can help reduce energy consumption and water use, lowering your home's overall environmental impact.
Connected. With features such as whole-house Wi-Fi coverage with no dead spots, everyone in the home will be connected to learning and entertainment opportunities.
Discover many of the newest home automation features from Elyson's homebuilders, including Lennar, with its Wi-Fi CERTIFIED technology, and Meritage, with its M.Connected Home features.