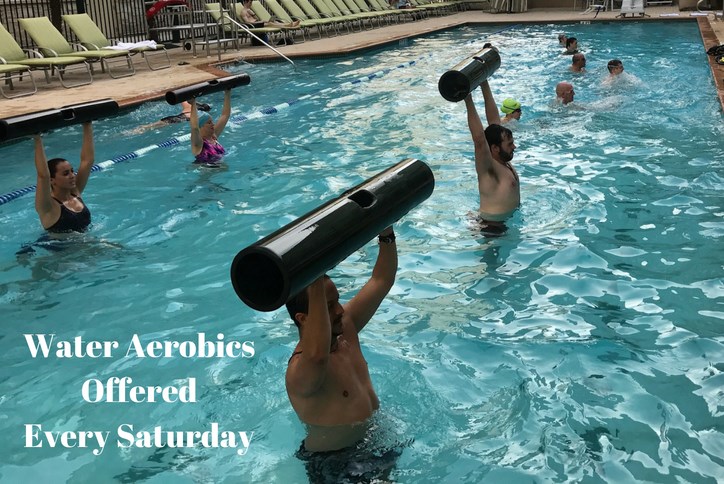 Elyson adds Water Aerobics Boot Camp classes for summer
Whether you're struggling with regular workouts because of an injury or other condition, or you just want to switch things up, water aerobics offer a deluge of healthy benefits, including lower blood pressure, increased bone density, strong muscles, corrected posture and weight loss.
After introducing MyBalance Fitness classes earlier this year, Elyson is expanding its fitness offerings with new Water Aerobics Boot Camp classes for residents this summer. Ideal for all ages and fitness levels, the one-hour classes will take place every Saturday morning from June 2 through August 25*, at the big Elyson House pool.
"You will stay cool while working hard," promises coach Katie Comer, a nationally certified group fitness instructor.
After working out, participants can refresh and recharge with a healthy smoothie or snack from Elyson Cafe.
Other ways to keep fit at Elyson include working out at the indoor fitness center, playing tennis and exploring miles of trails. This fall, Elyson's newest park will offer activities including pickleball and bocce ball.
From fitness to pure fun, see more Elyson events.
*Classes are for residents only and are $5 per class or a summer pass can be purchased for $50 (a $10 savings).