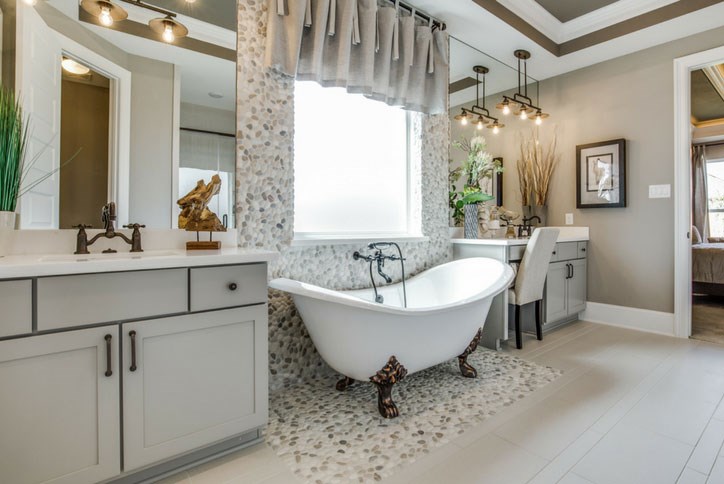 More Home Design Ideas We Love
A standout bathtub. With its ornate claw feet and retro hardware, this oversized soaking tub in Westin's Elyson model home is a standout. Add in the pebbled tile floor and wall surrounding this tub, and it becomes an irresistible retreat. Just stepping onto the soft, rounded texture of these tiles is enough to transport a weary homeowner to a more relaxing state of mind, even before hitting the water.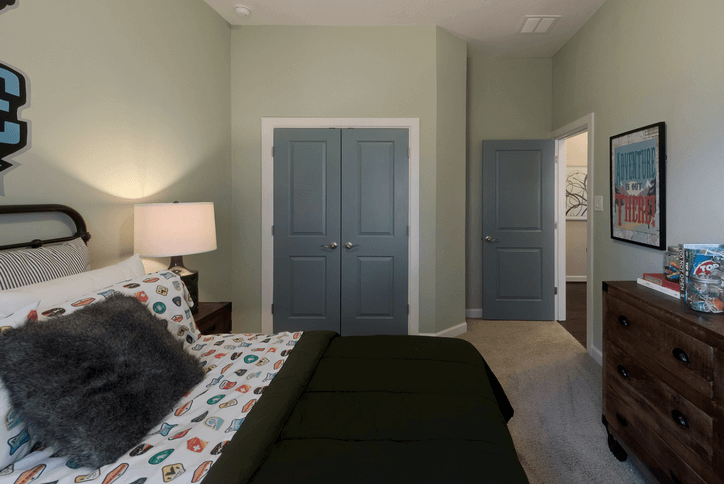 Colorful trim. We love classic white trim, but there's also a lot to be said for using a creative trim color. In its one-story Roth model home in Elyson, David Weekley uses a beautiful blue-gray trim color throughout, especially for the doors. This color bears a striking resemblance to Behr's 2018 Color of the Year, called In the Moment. This color "evokes a sense of sanctuary and relaxation amid our busy, always-on lives. It speaks to our desire to take a break, be present and recharge," according to Behr. Who wouldn't want that?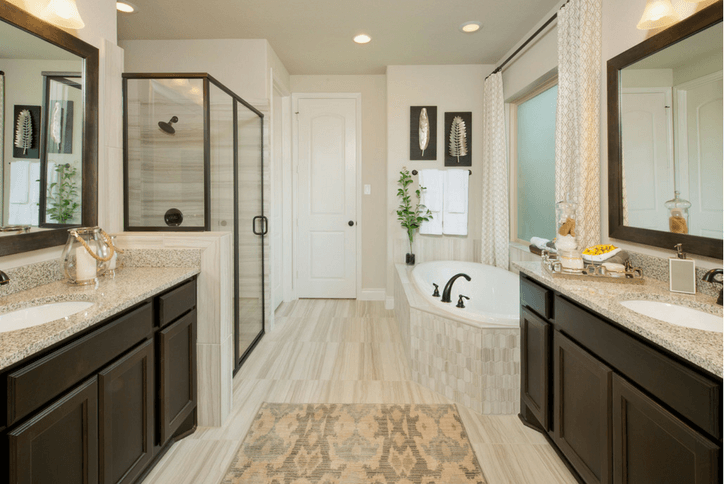 A beautiful blend. Blending ceramic tiles and marble surfaces that are different but complementary is a great way to create visual interest in a bathroom. This master bathroom in Perry's Elyson model home uses a subtly striated tile for the floor and shower, with a hexagonal tile for the tub surround. The marble vanity tops add another layer of color and texture. The dark bronze hardware and dark-stained cabinetry create a visually pleasing contrast that brings it all together.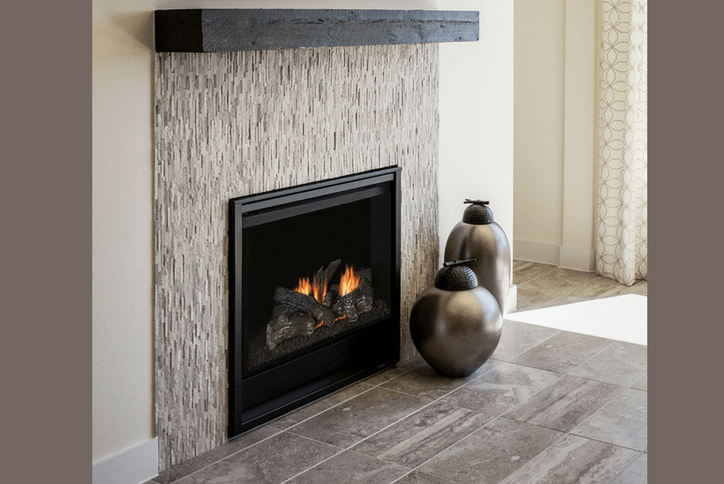 Cool design that sizzles. We love ornate fireplace mantels and cozy raised hearths, but we also love this fireplace design for its modern elegance. Featured in Trendmaker's Elyson model home, this fireplace dazzles with stone-colored tile that manages to be sleek and textured at once. A simple beam creates the mantel, complementing the dark color of the fireplace surround. Flush to the wall, this fireplace creates a strong visual focal point for the family room while also maximizing floor space.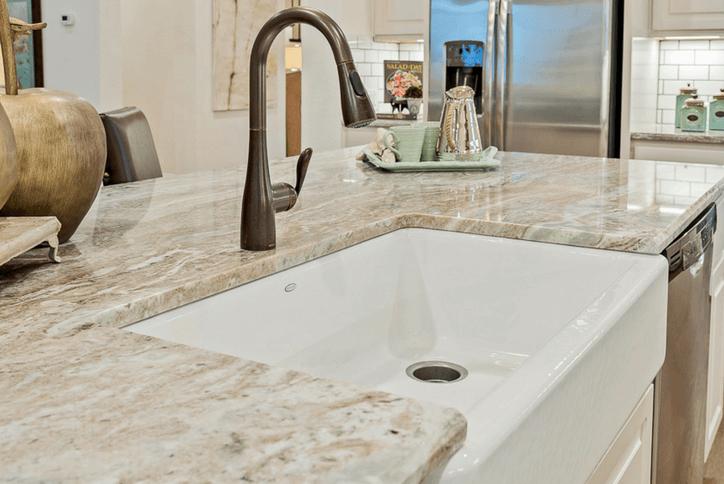 Recipe for a beautiful kitchen. This is a small detail we love in Darling's Elyson model home. The gleaming white farmhouse sink helps to bring out the subtle colors of the marble countertop, including pinks, greens and browns. The dark bronze finish hardware, hardwood floors and white subway tile backsplashes create a full-spectrum color palette that pulls all of these details together.
Like these ideas? See the first part of this series for more.
Want to see more? We'd love for you to visit, and definitely stop by the Welcome Center at Elyson House. Better yet, have lunch or a coffee at Elyson Cafe. For now, you can also enjoy virtual tours of our Elyson model homes.