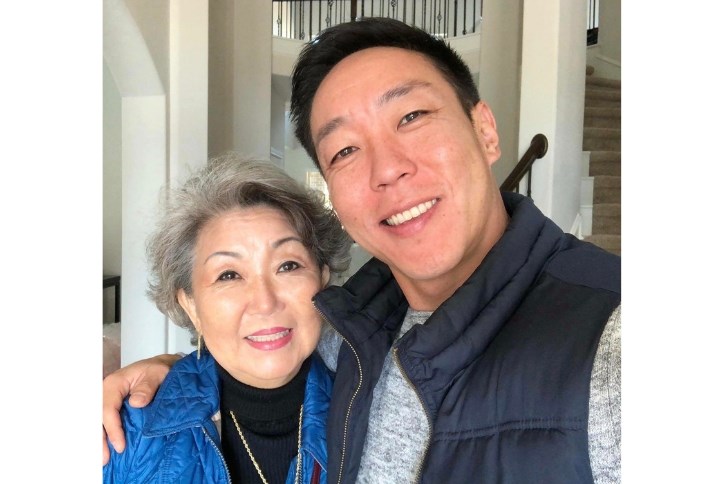 Joe Lee and his mother, Sun, love life at Elyson
Some homebuyers search for a new community that feels like a safe place to raise kids. For Joe Lee, the priority was to find a new community that felt like a safe place for him to live with his mother, after a series of falls made him realize she could no longer live by herself.
For both Joe and his mother, Sun, Elyson has turned out to be a great choice.
"Elyson genuinely feels like a true community, and I really appreciate that," says Joe. "I have never felt that in any place I've lived before."
Joe's journey to Elyson began in early 2018. He had been living in rented homes since he moved to Houston more than two years ago, to work in the family business, which makes clothing in overseas factories for Fortune 500 retailers, mainly in the U.S.
Joe relocated to Houston from North Carolina, where he had owned a chain of mobile phone stores.
Sun, meanwhile, was living by herself in Virginia. An only child, he always had the intention of moving her to Houston to live with him once he got more settled and found a permanent home. That goal took on more urgency after his mother fell and injured herself twice in 2017.
"By February of this year, I made the decision to find a new home and community where mother and I could live together," he said. "My real estate agent suggested that I look at Elyson, since that was close to our company's office in Katy. Once I did my homework on Elyson and Newland Communities, it was an easy decision."
Joe said what really made his decision to choose Elyson was how safe and welcoming the community felt. "Since I travel a lot, I wanted a place where mother would feel safe and comfortable," he said. "Elyson has that feel, and I never worry about being away from home."
The staff at Elyson House continues to make a positive impression on Joe. "The staff is always so friendly and helpful whenever I have a question," he said. "They have always helped us feel like we're at home."
Joe said he feels like a true Texan now, despite being in the state for only about three years. "I've grown to love Texas, and I consider myself a Texan now," he said. "I love Houston especially, because it is such a multicultural and diverse city."
Explore new homes in Elyson and join happy families like the Lees.