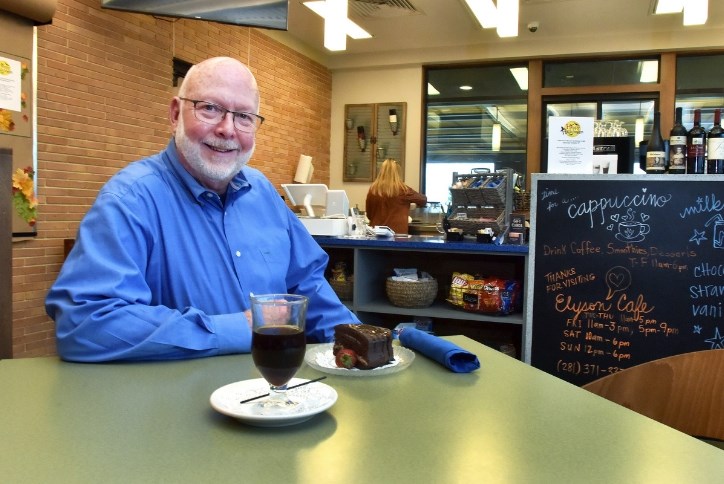 Randy Kilpatrick is tasting the good life at Elyson
Randy Kilpatrick loved his home and neighborhood in Houston's Memorial area. But after the home took on six feet of water during Hurricane Harvey, Randy and his housemate Mark Seavers decided to look for a new home and community.
Adding to the decision was the uncertain future of their neighborhood, located one street over from Terry Hershey Park and Buffalo Bayou, which spilled over its banks during the Hurricane Harvey event, causing the flooding. 
Their main priority was to stay in the West Houston area. After 35 years of teaching music and theater at Tallowood Baptist Church, located near his old home, Randy's whole life was anchored in West Houston. The same was true for Mark, whose landscaping company is based in the area.
They were both impressed by Newland Communities and the job that Newland had done with Cinco Ranch, which they saw grow into a true master-planned community where residents and visitors can live, work and play. 
"We viewed Cinco Ranch as more than just a community, but as a vibrant region unto itself," said Randy.
Randy and Mark saw Elyson as an opportunity to get in at the early stage of Newland's next major community, and they couldn't be happier with their decision.
"We chose a Highland home, and our sales consultant, Danny, took us to Elyson Cafe for lunch," Randy recalls. "That was a huge positive for us, because we saw the café as a very unique amenity, and a good sign of things to come."
They have become big fans of Elyson Café, attending the Friday night dinners with live music as often as possible, and hiring the café to cater several occasions at their home.
"Sometimes we just pick up appetizers to go to go with a main course we're making at home. Other times it's catering everything," Randy said. "The staff is very friendly and always eager to please. Also, the food is very good and they're always adding something new."
Randy enjoys frequent walks along Elyson's trails and lakes with his five-year-old silver Labrador, Shadeaux. Roux, a black Labrador puppy, will join the walks when he is old enough.
Both Randy and Mark have found Elyson's location, about four miles north of I-10, to be everything they hoped for. "Our friends, church and work places are all along the I-10 corridor, and it's pretty quick to get there from Elyson," he said. "It's also easy to get downtown to the theater and other events."
Randy recently retired, and he has kept a longtime promise he made to himself to travel away from Houston during the hot summer months, to vacation in cooler climates. But when he is in town, he couldn't be happier with his new home and community, and Mark feels the same.
Explore new homes in Elyson with our Homefinder.