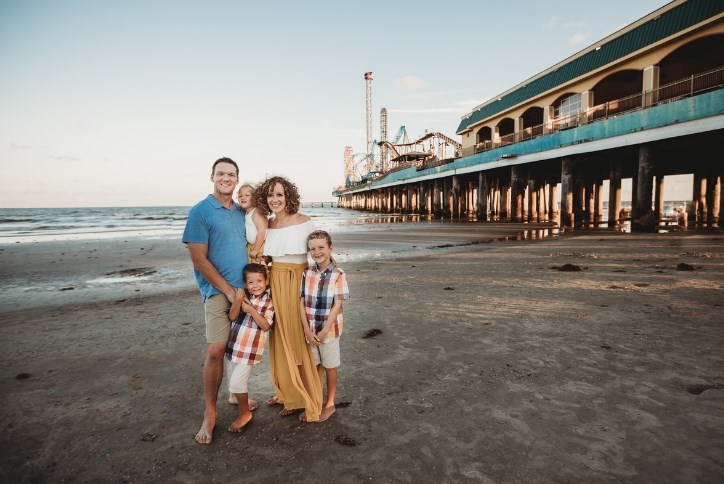 How to take better family photos – tips from professional photographer and Elyson resident Ashlie Cook
For 10 years now, Elyson resident Ashlie Cook has enjoyed a thriving career as a professional photographer, doing mainly family portraits in Katy, Cypress, Sugar Land and other areas, and innovating with new services such as a baby registry.
"I love what I do, especially when people cry or break out in smiles when they see their images for the first time," she said. "I feel so thankful that I get to do what I love, and that I can make memories for neighbors to treasure forever."
With so many opportunities to capture family photos throughout the year, Ashlie offers these tips for getting the best photos, whether you work with a professional like her, or simply take shots with your cell phone.
If you have little kids, think ahead of time what kind of toys, activities and shows they like. You'll be better prepared, and this helps a photographer know what to talk about to gain their interest.
Expect the unexpected. Come prepared for bug bites (consider wearing bug repellent-especially during the hot months), hunger, thirst, scrapes, sweat, spit up, etc. You never know what will suddenly demand attention during your session. A lint roller is always a good idea.
Get sleep. This sounds so simple but is so important to having happy, less stressful portraits. Sleep for mom and dad is important, but even more so for little ones. 
Full tummies make happy faces. Make sure to have eaten a big meal or substantial snack before coming. It's always a good idea to have simple, "clean" snacks on hand for little ones during the shoot as well. 
Be ready early. Nobody is relaxed and happy when you're running late so the best plan is to get ready early and come to your session relaxed. It's always helpful for kids to have time to observe and explore their environment before being asked to do things in it. Getting there early helps them to get their curiosity out.
See another great portrait of Ashlie and her family, and read how they considered their move to Elyson to be divinely inspired.