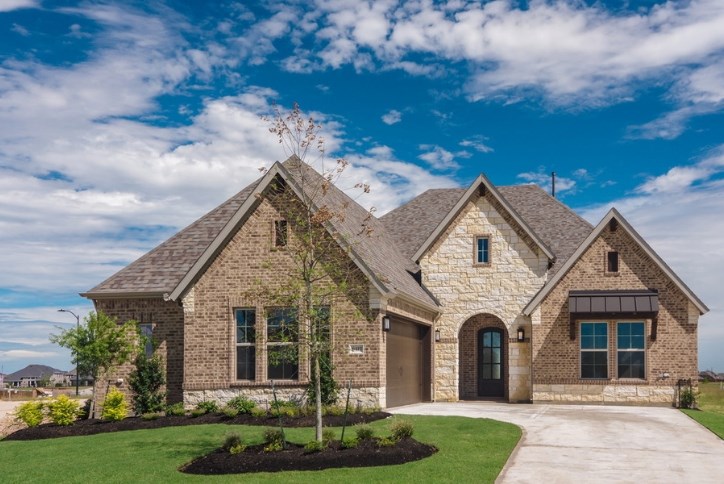 Save on taxes – and 4 more great reasons to choose a quick move-in home in Elyson
This fall, Elyson offers a wide variety of new homes available for quick move-in, at prices from the low $200,000s to $700,000s and up.
One of the best financial reasons to buy a new home before the end of the year is to qualify for a homestead tax exemption starting in 2019. According to the Harris County Appraisal District, this provides a 20% optional homestead exemption to all homeowners. For example, if a home is valued at $300,000, the exemption will reduce its taxable value for Harris County taxes by $60,000, to $240,000.
Homeowners who qualify for a homestead exemption will also receive at least a $25,000 homestead exemption on the value of their home for school district taxes. Any other taxing entity may offer an exemption for up to 20% of the home's value, according to HCAD.
In addition to saving on taxes starting in 2019, here are 4 more reasons to choose from Elyson's wide selection of quick move-in homes.
A new home is better than a used one. By choosing a brand-new home ready for immediate move-in, you eliminate what many consider to be the number one reason for selecting a used home – that it already exists. See 7 more reasons why a new home is better. 
It might cost more to wait. Now is a great time to buy because mortgage experts agree that a trend of rising interest rates has begun. For example, a one-point increase in the interest rate can cost as much as a car payment on a monthly basis. Over the life of a 30-year mortgage, it could add up to college tuition.
Enjoy our lifestyle right away. When you select a quick move-in home, you can start enjoying Elyson's active, neighborly lifestyle right away, including festive holiday events and Friday night dinners with live music at Elyson Cafe.
Go green. Today's new homes are much greener than homes built even a few years ago, and that's great for both your budget and the planet. See our infographic for 6 reasons why choosing a new green home can save you money and provide a healthier living environment.
For more inspiration, enjoy photo and virtual tours of Elyson's 15 fully furnished model homes. To explore available homes ready for immediate move-in or plans to build your dream home, visit our Homefinder.