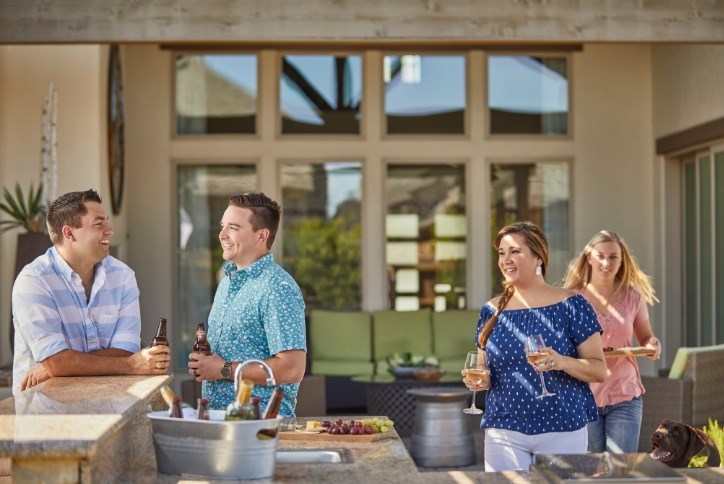 Residents are choosing Elyson and Katy ISD schools even before having kids
A growing number of young couples are choosing Elyson for its highly regarded Katy ISD schools, even before they have kids. Likewise, Elyson's strong schools appeal to residents with no kids, or with kids who are already grown, because of their positive effect on property values.
When Brandi and Zachary Adam, one of Elyson's first Founding Families, first moved to Elyson in 2016, they didn't have kids yet, but they saw Katy ISD was one of the biggest benefits.
"We didn't hesitate to buy in Elyson even before the first home was completed, because Newland has such a great reputation," said Zachary. "We also love the idea of getting in at the very beginning, which we think will be a great investment in our own future."
Jeff and Monique Turner, another early Founding Family in Elyson, also appreciated the value of Katy ISD schools for their future children.
"We did our research and found out that the academics of Katy ISD are top notch, and that's very important to us for when we start a family," said Monique.
For Jeff, who played football in high school and college, Katy ISD's high-profile football program was another big draw.
Whether a homebuyer has kids in school or not, research has established a strong connection between highly regarded school districts and property values.
Meet more Elyson families in all stages of life with our Resident Stories.