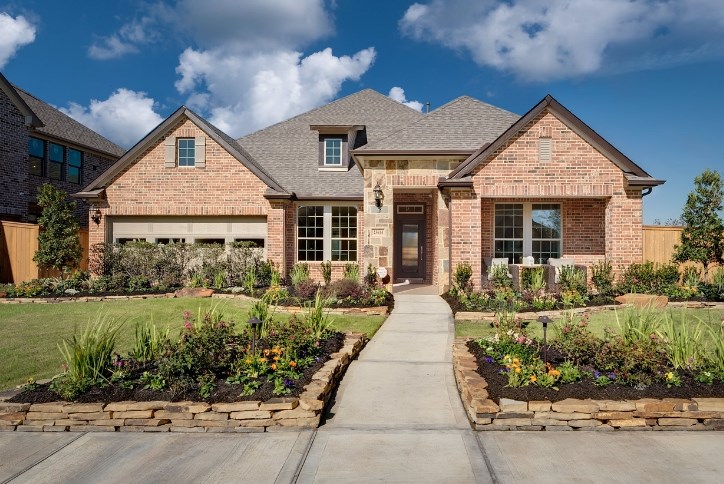 Which direction should your new home face?
From the floor plan to interior design options, there are many things to think about when choosing a new home. Should you also consider which direction your new home faces?
Whether or not you choose a completed home, or you select a homesite and build from the ground up, here are a few things to think about when it comes to which direction your home faces.
Some of these considerations are cultural, while others relate to light and climate. If you find it difficult to choose between two or more homes or homesites, these considerations could be helpful in making a final decision.
For Elyson resident Martha Sellers, choosing a homesite with an east-west orientation was important, especially since their backyard overlooks a scenic lake, with views of a ravine and trail beyond.
"We have beautiful views of the sunrises and sunsets every day, and that's one of our favorite things about living here," said Martha, an area Realtor.
For homebuyers like Martha and her family, the fact that the sun rises in the east and sets in the west was something to consider when choosing their homesite.
With a west-facing home, the sun will rise in your backyard, and set in the front. For an east-facing home, the opposite is true.
Placement on the homesite can also be important for energy conservation and comfort. Typically a south-facing home gets sun for most of the day, especially at the front of the house, and is therefore usually brighter and warmer. A north-facing home gets sun at the back of the house and is typically darker and naturally cooler than a south-facing one.
The direction a home faces is also important in some cultural traditions. Many people know about feng shui, the Chinese art of placement. In that tradition, the best orientation for the front door can depend on the "lucky" feng shui directions for family members.
In vastu shastra, a traditional Hindu system of architecture, east and north are considered to be of great importance for prosperity and health.
If you love to spend time outside on the patio, or front porch, consider which way the prevailing breeze blows. In the Houston area, the most predominant wind comes from the southeast during the summer months. 
Use our Homefinder to explore all quick move-in homes and home plans that can be built in Elyson. The interactive map allows you to see homesites and the directions they face. There are also many other search criteria available to help you find the perfect new home in Elyson.
*Please note this information above only applies if you are in the Northern hemisphere.