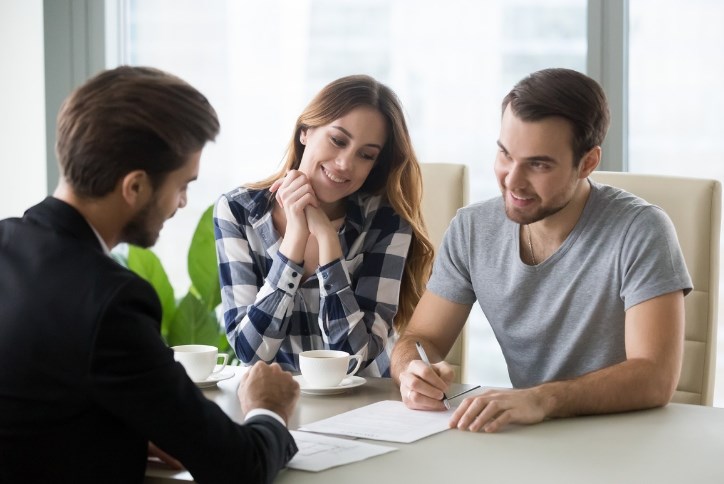 Debunk those first-time homebuyer myths with our quiz
Buying a new home for the first time can seem like a mysterious and overwhelming process, especially if you're laboring under the false impressions of some common first-time buyer myths. But knowledge is power, and our quiz will give you the strength to slay those myths and get on a glide path to homeownership.
Take the quiz, then check back here to see some detailed explanations of the answers. More knowledge, more power. We've hidden them right under this quiz. No peeking.
Myth No. 1 – It's cheaper to rent than to buy a new home. FALSE.
When comparing apples to apples, it's often cheaper to own than rent a similarly sized home. But there's really no comparison, because while rent money is essentially thrown away, your mortgage payments build equity and appreciation. Plus, your home will be yours to landscape, decorate and enjoy just the way you want. See why owning beats renting.  
Myth No. 2 – If I am working with a builder sales person, I cannot have an agent represent me. FALSE.
Homebuilders have a virtually universal love and appreciation for Realtors, because they know their buyers will be pre-qualified and serious. The builder will gladly pay the Realtor's commission, and that will have no effect on the sales price of the home or on any incentives that might be available. Working with a Realtor can actually help you save money, thanks to their experienced negotiating skills, and you'll have the confidence of knowing you haven't overpaid.
Myth No. 3 – I need to have at least a 20% down payment. FALSE.
There are some advantages for putting down as much money as you can, such as lower monthly payments. But the bigger priority is to start reaping the financial benefits of homeownership as early as possible. Down payment assistance may be available for some buyers, and gifts from parents and others are allowed. Some programs, such as 80-10-10 loans, can help you avoid the Private Mortgage Insurance that's usually required when you have less than 20% down. Our best tip: refer to Myth No. 2 – your Realtor is a great source of information about down payment options and other available resources.
Myth No. 4 – If I am buying a new home, it will be perfect. FALSE.
Well, mainly false. You see, your first home won't likely be your ultimate dream home, or have all the features you might be used to at your parents' house. It will, however, come with a solid warranty and all the other advantages of a newly constructed home. And because it's made you become a homeowner, it will be perfect.
Myth No. 5 – If I don't have kids, then the schools won't matter. FALSE.
Even if you never plan to have kids – and never say "never" – school districts have a strong influence on property values. And since the potential for price appreciation is one of the major benefits of owning a home, schools matter. 
Myth No. 6 – What is my next step in becoming a new homeowner? ALL OF THE ABOVE.
Decide on a good real estate agent. Determine your financial capacity. And figure out where you want to live in the Houston area. Our area and location maps can help.
Here are some more good ways to get started. Explore new homes priced from the mid $200,000s and up at Elyson. Get inspired with photos and videos of our model homes. And see our quick move-in homes.
This material is provided for informational purposes only and should not be relied on for tax or legal advice. Prospective buyers should consult their own legal counsel before purchasing a home. View complete disclaimer.