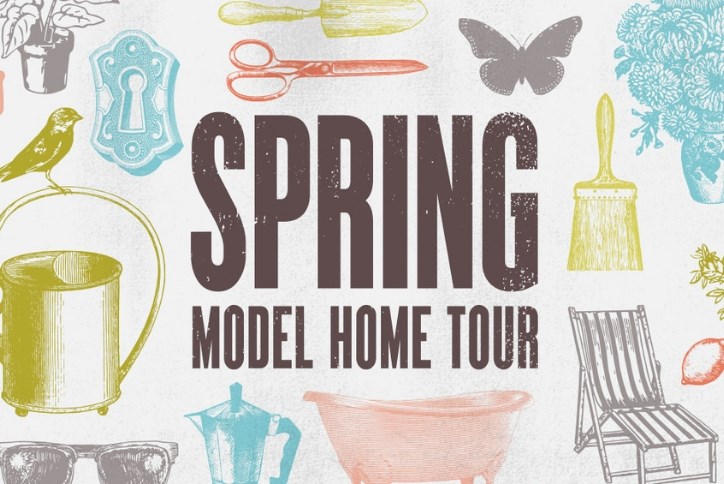 Elyson's Spring Model Home Tour has snacks, sips and home tips from March 23 – April 7
If you've been thinking about a new home in Katy and West Houston, in a top master-planned community featuring many of Houston's leading homebuilders, then save the date for Elyson's Spring Model Home Tour.
Showcasing 15 fully furnished model homes, Elyson's Spring Model Home Tour will take place on three consecutive weekends: March 23-24, March 30-31, and April 6-7. Event hours will be from 12 noon to 5 p.m. each day.
The best place to begin your tour is at our welcome center, Elyson House, where you can pick up a map, register to win a $250 Visa gift card, learn more about our highly regarded Katy ISD schools, and discover our vision for more than 750 acres of parks, trails, recreational amenities and natural open spaces.
Also at Elyson House, our own Elyson Cafe will be offering samples of some of their most popular menu items, including Cheesy Chicken Spaghetti, Sunset Salad, and their famous chicken salad sandwiches and chocolate brownies.
Then it's off to tour the models, located within easy walking distance in our Model Home Village (except for Drees Custom Homes, located in their own unique gated enclave).
You might work up an appetite touring these beautiful model homes, and we'll give you a $10 gift card* to Elyson Café when you visit just five of them.
Our leading homebuilders will be holding home buying and design workshops during the Spring Model Home Tour, offering you the chance to see the latest trends in decorating, lighting, finishes and learn other helpful homebuying tips. Here's the schedule for presentations in each builder's model home.
Saturday, March 23
Noon – "Mortgage Dos and Don'ts" – Highland Homes
1:30 –   "Your Mortgage and Financing Questions Answered" – Lennar
2:00 – "Stage It To Live It" – Perry Homes
3:30 – "Popular Home Décor Trends" – Village Builders
Sunday, March 24
Noon – "Taking the Mystery Out Of Mortgages" – Pulte Homes
1:00 – "The Advantages of A New Home vs. A Used Home" – David Weekley Homes
2:00 – "Mortgage Loans Made Easy" – Westin Homes
3:30 – "Tips on Selling Your Existing Home and Terminating Your Lease to Move into Your Dream Home" – Pulte Homes
Saturday, March 30
Noon – "Mortgage Matters Q&A" – Highland Homes
1:00 – "New Home Design Trends" – Village Builders
2:00 – "Stage It To Live It" – Perry Homes
3:30 – "Home Staging Tips and Tricks" – Lennar
Sunday, March 31
2:00 – "The Advantages of A New Home vs. A Used Home" – David Weekley Homes
3:00 – "How to Make Selling Your Old Home and Buying Your New Home Into One Easy Step" – Pulte Homes
4:00 – "Stage it to Sell It" – David Weekley Homes
Saturday, April 6
1:00 – "Popular Home Design Trends" – Lennar
1:30 – "Your Mortgage and Financing Questions Answered" – Village Builders
2:00 – "Stage It To Live It" – Perry Homes
3:00 – "How a Smarter Home Saves You Money" – Meritage Homes
Sunday, April 7
1:00 - "Tips on Selling Your Existing Home and Terminating Your Lease to Move into Your Dream Home" – Pulte Homes
2:00 – "The Advantages of A New Home vs. A Used Home" – David Weekley Homes
4:00 – "Stage it to Sell It" – David Weekley Homes
*1 per household