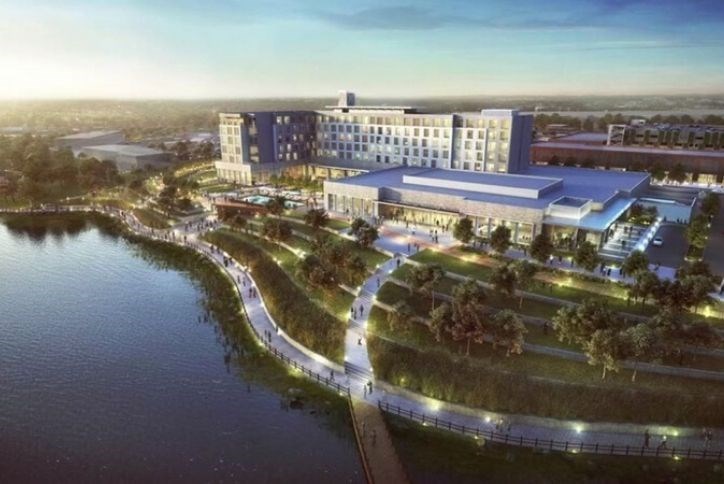 Here's the latest on the Katy Boardwalk District
Development has begun on the Katy Boardwalk District, a 169-acre mixed-use development of shops, restaurants, and a Hyatt Regency hotel and conference center, all centered around a 90-acre lake and nature preserve with walking trails and the namesake boardwalks.
Located at Kingsland Boulevard and Katy-Fort Bend Road, just south of I-10 West, the Boardwalk is within walking distance of Katy Mills Mall and the Typhoon Texas water park. It is a public/private partnership between the City of Katy, the Katy Development Authority, and developer KBH Venture.
As 2020 began, Katy had completed roads and utility infrastructure for the first phase, which includes the Boardwalk Lofts, a development of 319 loft-style luxury apartment residences by Sueba USA. Construction of the first phase of the Boardwalk Lofts is expected to be completed this spring, with a second phase coming in the future.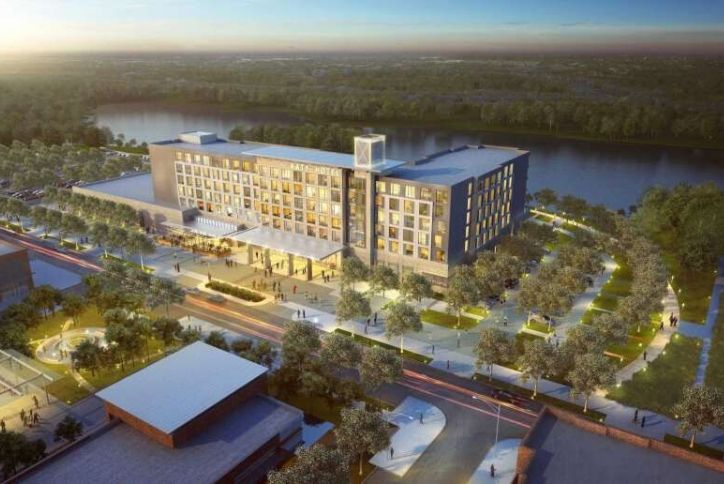 Later this year, construction of the Boardwalk's 304-room Hyatt Regency hotel is slated to begin, with an opening date targeted for mid-2021.
Valued at almost $100 million, it will be the first full-service hotel in the Katy area. The hotel development also includes a full-service conference center with more than 9,000 square feet of flexible meeting space and a minimum of 400 parking spaces. 
The hotel's operator, The Woodlands-based Benchmark Hospitality, is a world leader in conference center management, with recent projects including the Margaritaville Resort planned for Lake Conroe.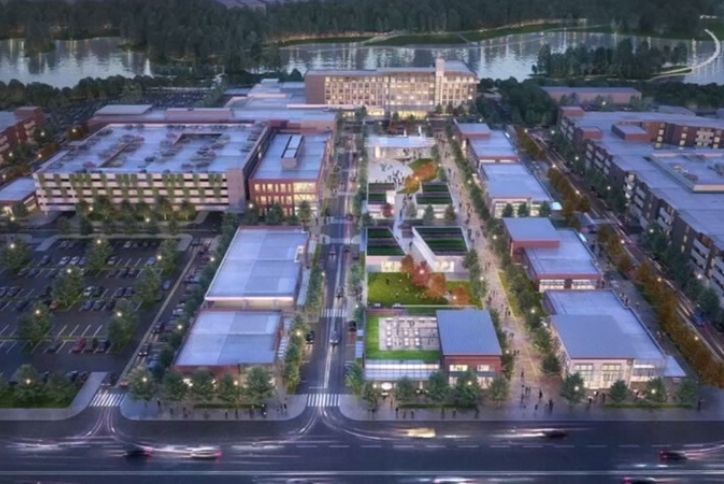 Other parts of the Boardwalk's master plan include:
Between 140 to 150 luxury townhomes and single-family homes bordering the lake.
Approximately 155,000 square feet of retail space and 60,000 square feet of Class A office space. These spaces will be surrounded by an acre of green space that will be activated for outdoor activities and events.
Natural space includes the 90-acre nature preserve, which includes the 80-acre lake, surrounding green space and walking trails. Wooden boardwalks and other pedestrian-friendly pathways will meander through the entire development.
The vision for this transformational Katy development began to take shape after Keith Dalton, president of KDW Development, visited mixed-use developments in Florida, Atlanta and the West Coast. The goal was to create something unique and different for Katy, centered around the 80-acre detention pond that was built for Katy Mills Mall.
"The overall design of the facility starts with the lake," Dalton told the Houston Chronicle. "It's going to be a natural environment. We want the wildlife. We want you to have viewing platforms. That's a different authentic experience for the visitor that we're really pushing hard to deliver."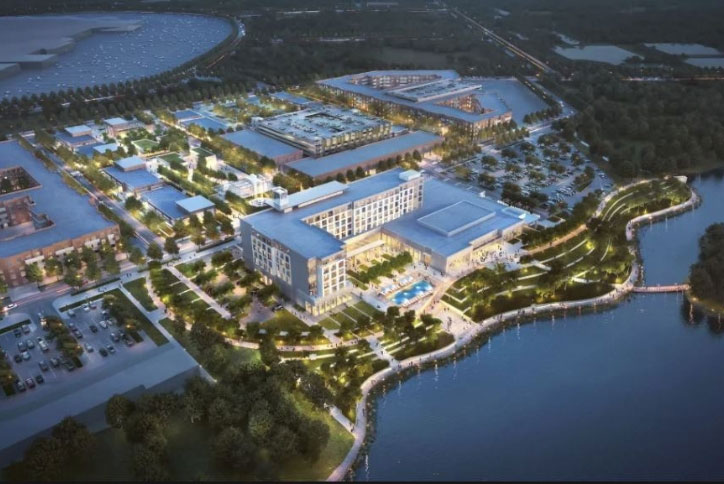 When completed, the Boardwalk promises to offer an experience that's unique to Katy.
"It's all designed with a lot of great amenities, a lot of natural light, and an incomparable asset with the lake in the back," Sueba vice president Raymond Gabriele told Community Impact. "The goal is to create a food and entertainment destination for Katy, something that feels authentic to Katy."
Explore more shopping and entertainment choices near Elyson.