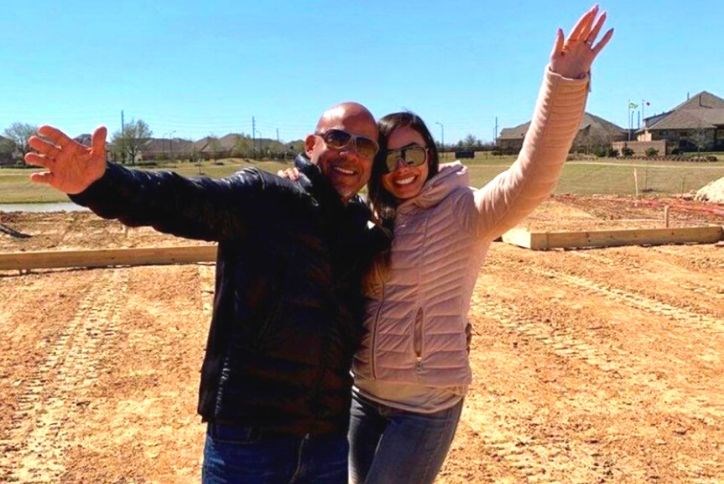 From NYC cop to Houston real estate agent, Rio Diaz finds home at Elyson
Rio Diaz sees many similarities between his past career as a New York City police officer, and his latest career as a real estate agent with The Bridge Group at RE/MAX Westside.
"At the end of the day, you have to be a people person," Rio says. "In policing, you meet people who are often hurt and frightened. Buying or selling a home is also an emotional experience for many people. The best approach for almost any situation is to listen, be calm, and set realistic expectations."
Rio's people skills have served him well since he retired from law enforcement and moved to Texas in 2007. Soon after arriving in Houston, he embraced his second passion, remodeling homes and turning them into dream homes for new families to enjoy.
His next step was to become a licensed real estate agent and join The Bridge Group. That led him to his family's new home in Elyson. Construction began in early 2020, with completion and move-in set for summer.
"Carolina, my wife, and I are both big advocates for both Elyson and Highland Homes," he said. "We wanted to be in a community where everyone takes good care of their homes, and that offers a wide range of amenities. Elyson is just that. Elyson House, the trails and all the other amenities add a lot of value for us."
The family chose Highland's one-story Plan 204, which is showcased as one of the builder's fully furnished model homes in Elyson's Model Home Village. They were impressed by Highland's reputation for quality and customer service, and its willingness to make custom changes to their new home.
"For our six-year-old son, we combined two of the bedrooms to make a suite that includes a playroom, for when his friends come over," Rio says. "We are also excited about Elyson's new Katy ISD elementary school. Our home will be completed this summer, just in time for our son to start the first grade in our new community."
The family's new home in Elyson also gave Rio a chance to fulfill another dream – to live on a lakeside homesite.
With his background in remodeling, Rio is very interested in the building process, and he has been visiting Elyson frequently to take photos of the family's home under construction. After the home is completed, he plans to create a time-lapse video.
"I've remodeled many homes, but this is the first home I have built from the ground home, so it's very exciting to see it take shape," he says.
When the Diaz family moves in, they will already have at least one friend on their block. Before buying his own new home in Elyson, Rio sold his first home in the community, to a buyer who will live across the street.
Meet more Elyson residents and read their stories.