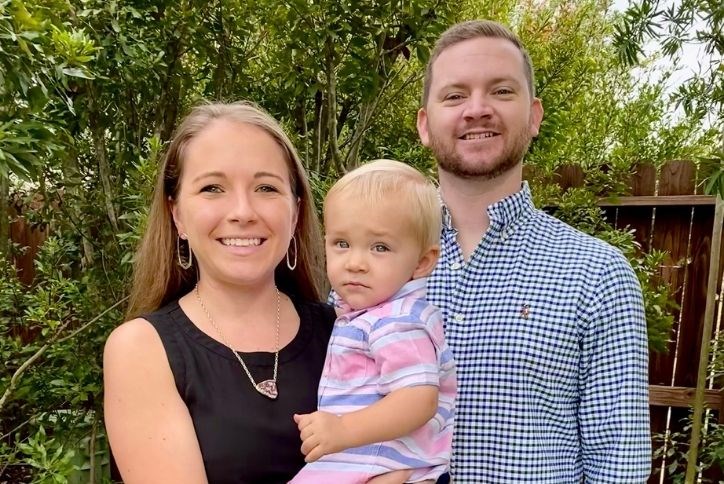 Elyson family bakes 200 loaves of bread to help neighbors repair freeze-damaged home
The winter storm of February 2021 brought extreme freezing temperatures, but the warmth displayed by Elyson neighbors helping neighbors was enough to melt any heart.
We've heard stories about Elyson residents opening their homes for neighbors without power or water, bringing food and giving away batteries. Our favorite story involves the Sewell family, who fired up their oven for a marathon baking session that raised more than $1,500 to help a family in a nearby community repair their freeze-damaged home.
In the midst of the storm, Ashley Sewell, a fourth-grade teacher in Cy-Fair ISD, heard about a former colleague whose pipes had burst and caused collapsed ceilings in several upstairs rooms. The family of four couldn't afford to make the repairs needed to make their home livable, yet they were reluctant to accept financial assistance.
Ashley hit upon the idea of holding a fundraiser, and the family agreed. After going through a few ideas, Ashley's husband Ryan suggested a bake sale. An avid baker, Ryan had recently tweaked a new beer bread recipe that was proving popular with family and friends.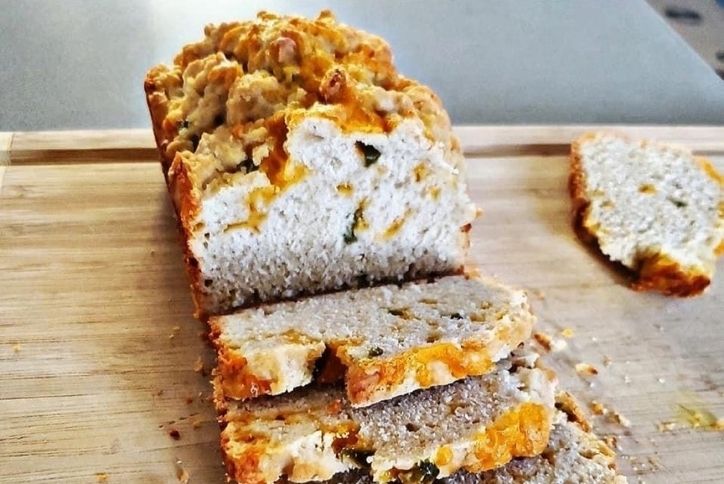 "We thought we'd maybe raise a couple of hundred dollars. We never imagined we'd end up baking nearly 200 loaves and raising over $1,500," Ashley said.
The orders from Elyson residents started pouring in once the fundraiser was posted in a couple of resident Facebook groups. The bread was offered for a suggested donation of $5 per loaf, and many residents gave more than that amount. One family even donated $200 for their loaf.
Even though they were overwhelmed with orders, the Sewells never considered turning down any request. Instead, they baked around the clock, started Friday evening and finishing up Monday morning, staying up until 4:30 a.m. for several nights. At the same time, Ryan, an accountant, continued to work from home.
Ashley's parents, who live nearby, also pitched in, making grocery store runs for hard-to-find ingredients such as flour and butter. They also lent loaf pans and oven space to Ashley and Ryan, who had only four loaf pans at the beginning of the project.
In all, the Sewells went through 300 pounds of flour, making the original beer bread recipe and a spicy jalapeno cheddar version.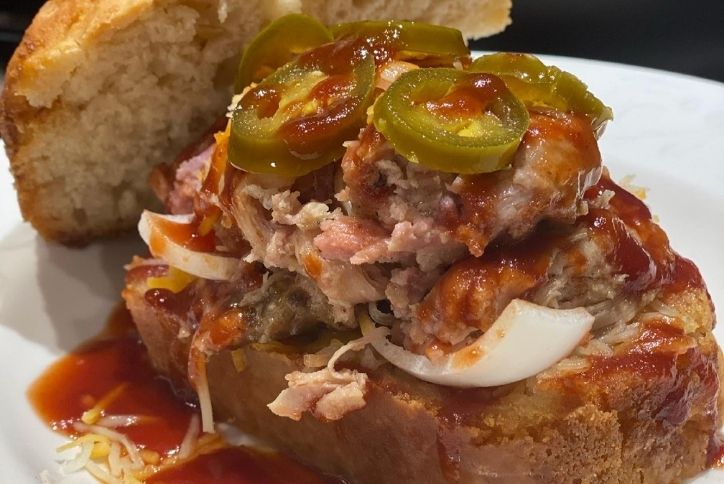 The aroma of baking bread filled the Sewell's home for a few days and also wafted outside, to the delight of their neighbors. "I'm pregnant with our second child, so the smell was very comforting as well as tempting," Ashley laughed.
When they received the money that had been raised, the family with the damaged home was overwhelmed by the outpouring of support.
"They couldn't believe it. They actually cried," Ashley said. "They didn't want a handout, but they felt comfortable knowing that people received a good in exchange for their donation."
The Sewells had lived in Elyson since 2018 and had enjoyed social activities with many of their neighbors, but they were still surprised by generous response to their fundraiser.
"Ryan and I are filled with joy that so many neighbors wanted to donate for bread. We are very happy to help provide a bit of financial relief in a year when so many people have been struggling," Ashley said.
Getting to know more of their neighbors has also been a big benefit, the Sewells say. "After making so many deliveries, I think we've both memorized every street by now, even though Elyson has grown so much since we moved in," said Ashley.
See more ways Elyson is a community that gives back.