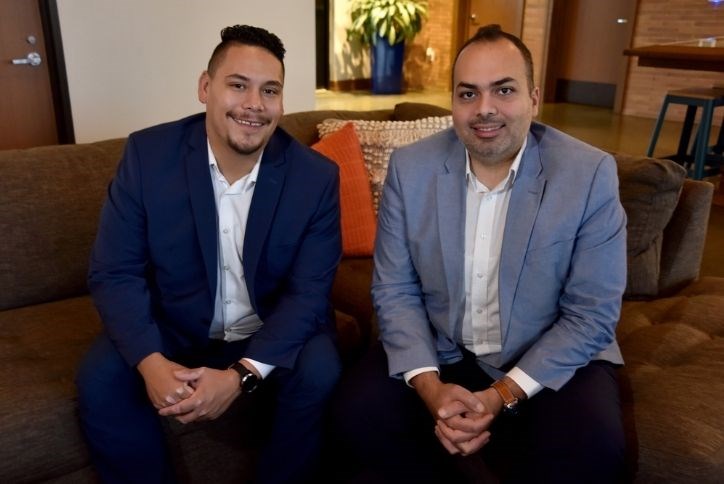 For the Mike & Mike real estate team, Elyson is home & home
As the founding members of the Mike & Mike Team at RE/MAX Fine Properties, real estate agents Mike Elgoher and Mike Totten will soon be neighbors as well as business partners, now that each is building a new home in Elyson.
When it came to choosing a community to live in, both Mikes applied their analytical approach and long-term value outlook, and that led them to Elyson.
"We see tremendous growth potential in Elyson and the surrounding area," says Mike E. "All you have to do is look at what happened around Cinco Ranch and Telfair to see that where Newland creates communities, strong growth follows."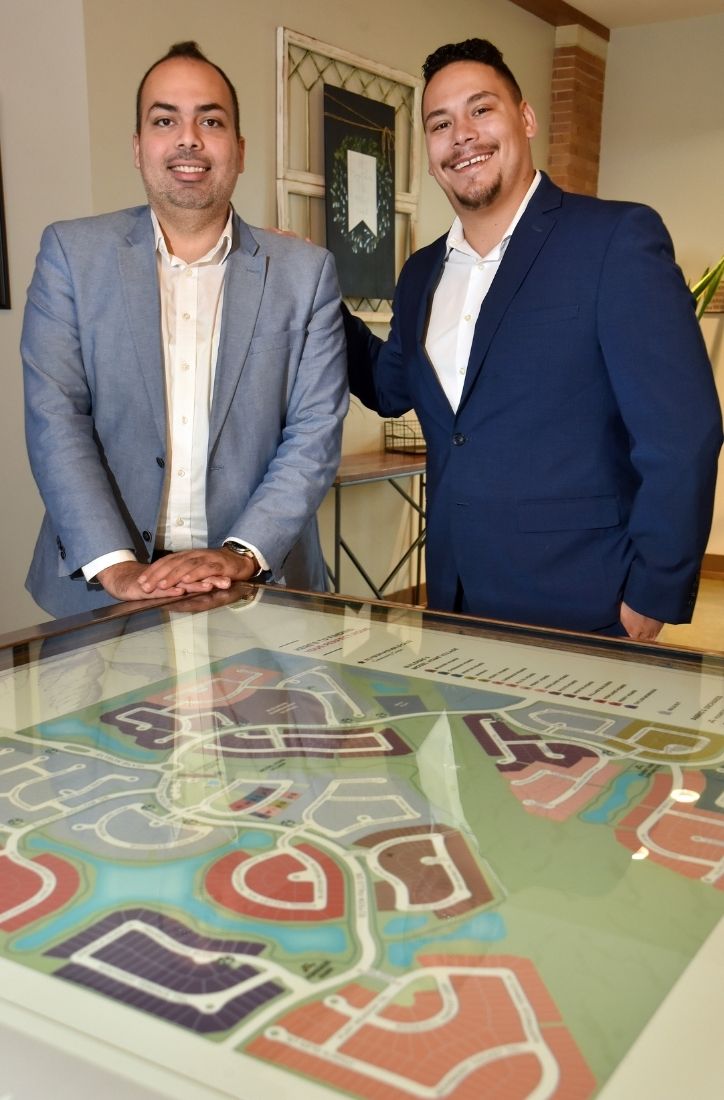 "We expect Elyson to be a market leader in Katy and West Houston for the next decade," agrees Mike T. "From a real estate standpoint, it's always best to get in at the early stage of growth."
Both Mikes chose to build new Chesmar homes in Elyson, and they're looking toward summer move-in dates.
Mike E. chose Chesmar's one-story Lynnbrook plan, which has an open family/kitchen area with a large T-shaped island. This plan includes a covered patio, perfecting for enjoying views of a private cul-de-sac homesite surrounded by green space.
Mike T. and his wife, Tenesha, went with Chesmar's Sunnyside floor plan, also a one-story. The Sunnyside has an open family/dining/kitchen area, with the study and covered patio both facing the rear of the home. That's ideal for the lakeview homesite that Mike T. and Tenesha chose.
Mike E. and Mike T. met when they were both just starting out in residential real estate, and they both joined the same team at RE/MAX Fine Properties.
It was 2017, right after Hurricane Harvey, and the temporary lull in the real estate market made for a tough slog for two novice real estate agents who had recently changed careers. Mike E. had worked in accounting and banking, and Mike T. had worked in a variety of sales and marketing jobs.
"After three months of knocking on doors and cold calling all over Katy and Fort Bend County, we still didn't have a listing," Mike E. recalls.
But through vision and hard work, things eventually turned around for these determined new real estate agents.
They figured out how to access information on the HAR.com website to find renters whose leases were about to expire, then approached them to explain the benefits of homeownership and the resources available to first-time homebuyers.
They also made an early decision to specialize in new construction, correctly predicting this would give them an edge on rising competition from virtual online brokerages.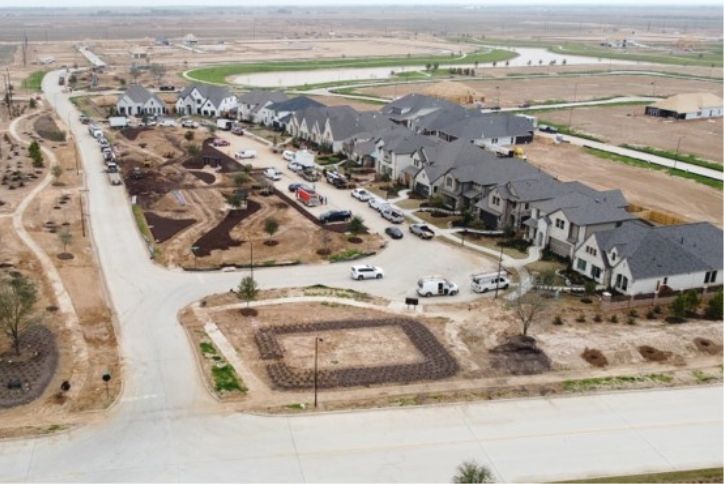 "We decided early on that we didn't want to just be tour guides for properties," Mike E. explains. "We wanted to add real value for our clients by educating ourselves in home construction technology and in how to successfully work with builders."
In 2019, things were going so well for both Mikes, they decided to officially form the Mike & Mike Team at RE/MAX. Working with several assistants, their sales exceeded $20 million in 2019, and topped $24 million in 2020. New construction makes up over 70% of their sales.  
They started spending a lot of time in Elyson, selling a total of 13 new homes in 2019 and 2020. In the first month of 2021, they had already made two more sales.
Soon, their own new homes will join the more than 1,000 new homes already completed in Elyson.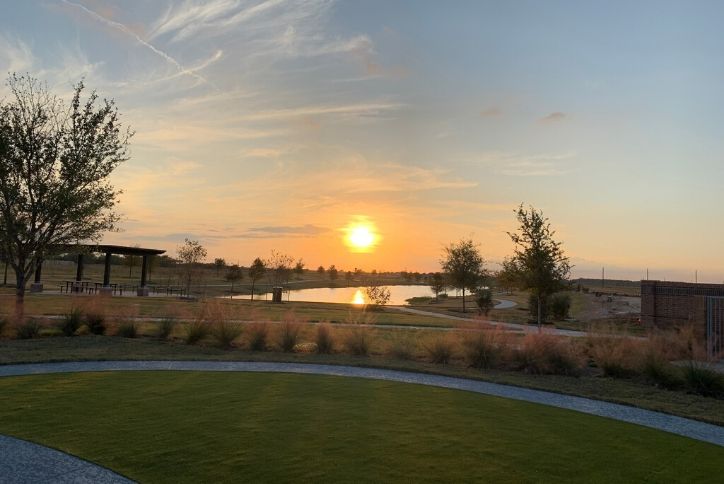 "Tenesha and I love the diversity of Elyson, and the fact that we could build on a lakeside homesite in the low $300,000s was also very appealing to us," says Mike T., who moved to Houston from El Paso seven years ago.
Mike E., originally from Egypt and Lebanon, also appreciates Elyson's diversity. "We not only have neighbors from around the country, but from all over the world."
Read more resident stories from Elyson.