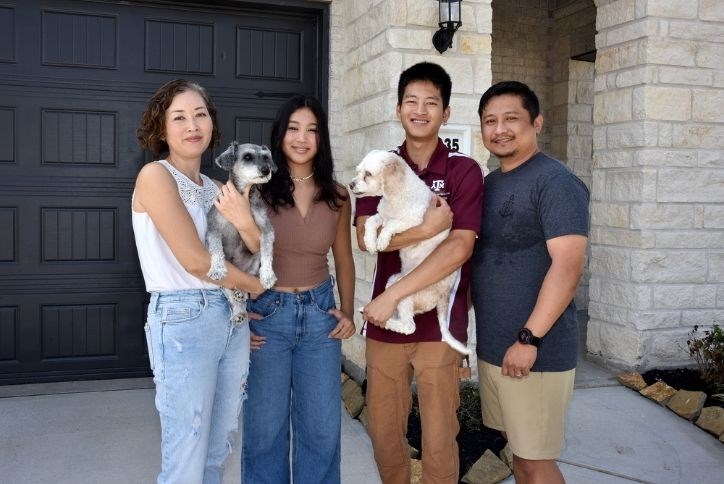 The Cabaddu family discovers Elyson from Singapore
After years of living in Singapore, Japan and other places for the U.S military, John Cabaddu and his family recently moved into their "forever" home in Elyson, which they purchased totally online from overseas.
With John nearing retirement from the U.S. Navy, where he served as an electrician, the family could have moved anywhere. They zeroed in on Houston because they wanted to be near their son, Vince, who attends Texas A&M University. An equally important priority was finding a great high school for daughter Bianca.
As John finished up his tour in Singapore, mom Sawako took the lead in finding the new family home. Online research soon led her to the Katy Independent School District, ranked by Niche as the No. 1 school district in the Houston region. Living in the Katy area would also put them within easy reach of Texas A&M.
When they discovered Elyson online, the Cabaddus were impressed by the community's amenities and its location along the Grand Parkway, about midway between the Katy Freeway and U.S. Highway 290, which leads to Texas A&M.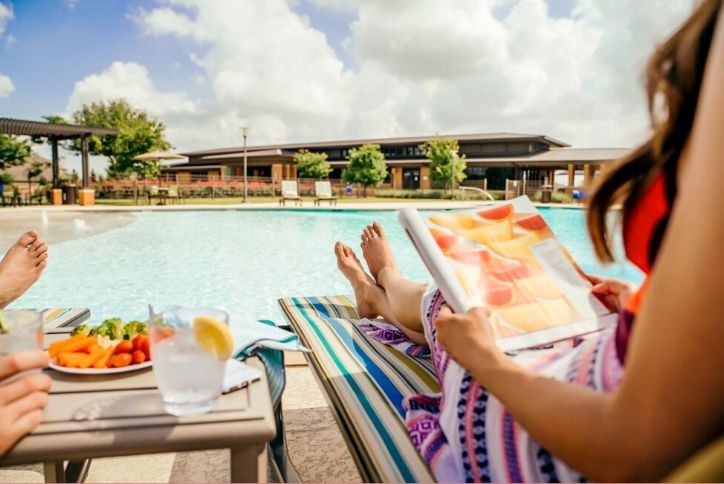 "Elyson was our favorite community out of all we looked at," says Sawako. "We liked the location, the nearby shopping, and how close it is to Katy."
They were also impressed by Pulte Homes, so they got on the builder's waiting list. It wasn't too long before sales consultant Alexandra LaFont told them that their favorite plan, the four-bedroom Hamilton, was available for move-in quicker than expected.
"The Hamilton was just the right plan for us – not too big, not too small," says John. "We really like the two-story family room and the overlook from the gameroom above."
Today, the Cabaddus are loving their new life in Houston and Elyson. Vince is now a senior at Texas A&M. He visits often on weekends, or his parents and sister drive up to see him. The trip is a little over an hour with good traffic, or an hour-and-a-half at most.
Bianca is now a freshman and swim team member at nearby Paetow High School, which just received an A grade from Niche.
The family has enjoyed eating at Elyson Café several times since moving in, and their favorite amenity is the trail system, where they enjoy walking with their two dogs, who also relocated from Singapore.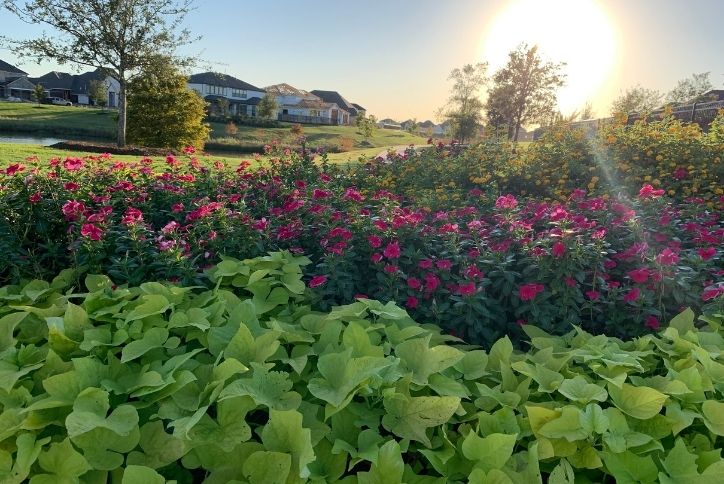 For John, a huge football fan, living in the Central Time Zone has another big benefit. "I can watch football live without having to be up at 2 a.m. in the morning. I love it," he says.
Read more Resident Stories from Elyson. Here are resources for relocating to Houston.