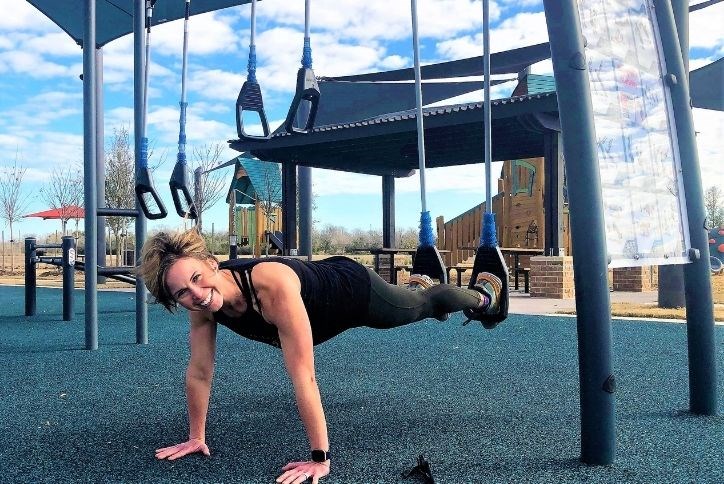 Meet Elyson's exercise guru, Katie Comer of Strongbird Fitness
As a nationally certified fitness instructor with a background as a licensed professional counselor, Katie Comer combines all her talents to help residents meet their fitness goals with her growing roster of classes at Elyson.
Born and raised in Katy, Katie has led the popular Water Boot Camp class at Elyson House for several summers. With the launch of her new fitness company, Strongbird Fitness Katy, she is expanding her class schedule throughout the year and taking advantage of new Elyson amenities, including the Outdoor Fitness Training Park at Elyson Commons.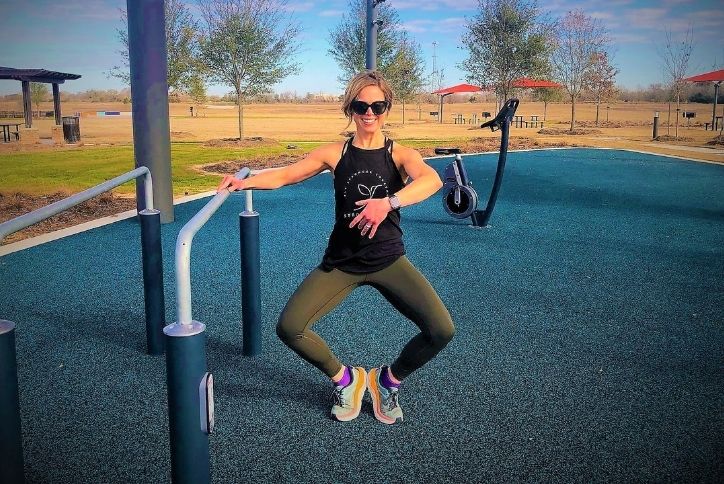 Katie also offers Boot Camp classes on Saturday mornings at Elyson House, with help from her gifted instructor, Kelly Whelan.  They also just started offering Circuit Training at the Outdoor Fitness Training Park at Elyson Commons. Additional classes could be added as Elyson grows and as participation increases. All classes are stroller friendly, and participants of all fitness levels are welcomed.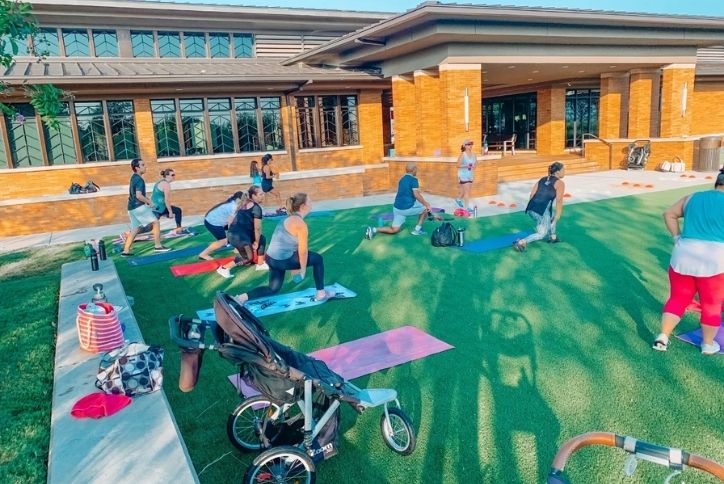 To see the class schedule and purchase passes, click here, and enter code FREEBIRD to get your first class free. In addition to Elyson, Katie offers classes in other Katy area locations as well as online. One-on-one personal training is available at Elyson House.
Katie says she chose the name Strongbird for her new fitness company because it reflects her mission to help people become stronger and move freely in their bodies and minds.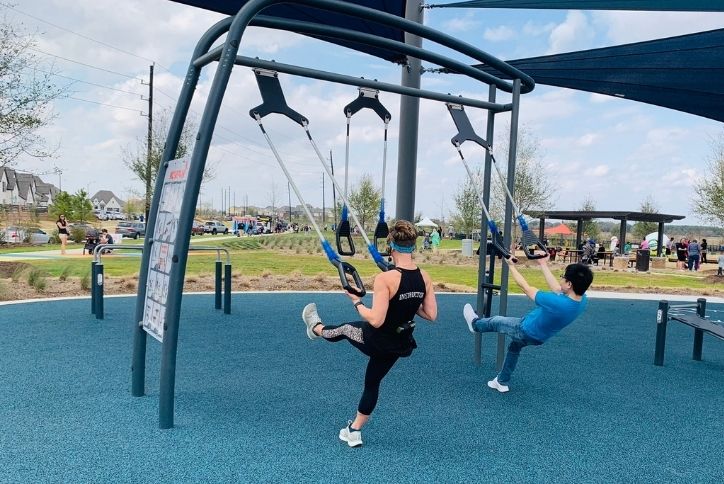 Her classes emphasize core strength and corrective exercises to counteract the effects of sitting in front of computer screens, being on our phones and carrying young children for so many hours of the day.
"So many of us have very forward-leaning, hunched-over postures, with rounded backs and tight hips," she says. "Corrective exercise helps to lengthen tights muscles and strengthen our core, glutes and back muscles, so we can move more freely and naturally in our bodies."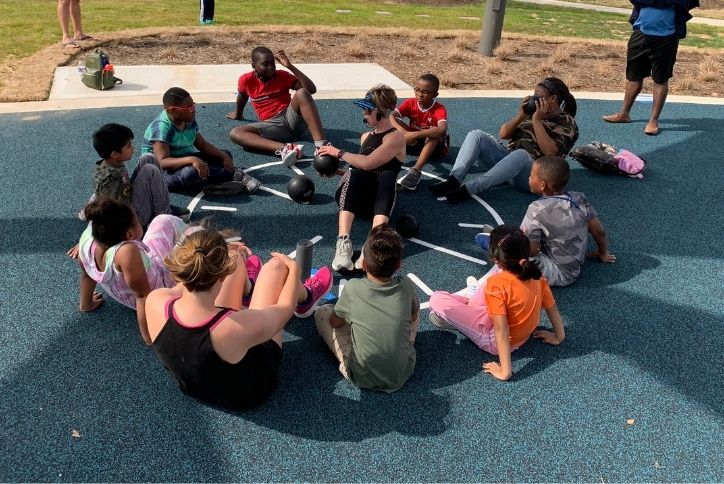 Katie's own journey to becoming a fitness trainer began soon after she had her first daughter and joined a stroller friendly fitness boot camp class. She became a regular in the class, enjoying being able to keep fit while staying with her daughter and socializing with other young moms.
After about a year, the owner of the boot camp company asked Katie if she would like to become a trainer. Katie loved her work as a licensed professional counselor, working mainly with trauma patients, but she had already been thinking of phasing out of this career, so she could spend more time with her daughter. The idea of combining her skill in counseling with her passion for fitness was very appealing, especially since it promised very flexible hours. She earned national certifications in group fitness and personal training and has never looked back.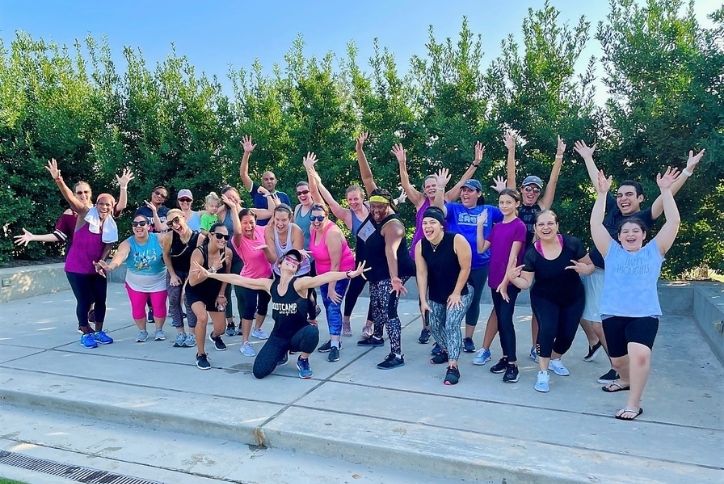 "I love counseling people on how to live life more fully, and so much of that involves moving freely in both our bodies and our minds," Katie says. "I am passionate about helping people meet their goals, and it's been incredible to build a strong fitness family at Elyson."
Learn more about all the ways to get fit at Elyson.