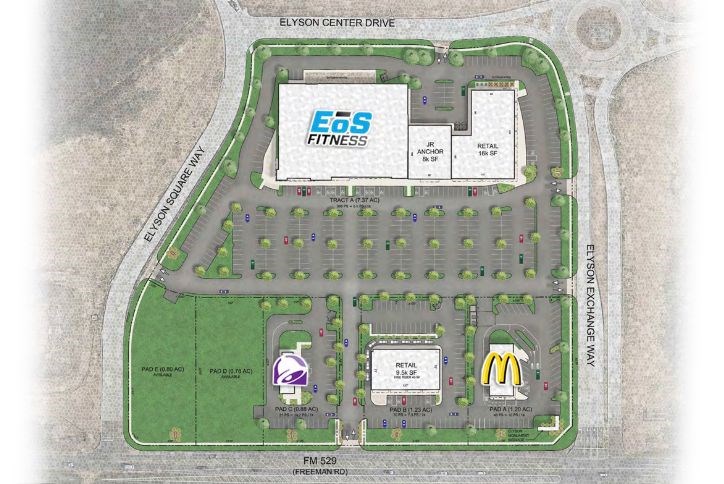 More shopping coming with The Square at Elyson, now under construction
Elyson is getting even more shopping, dining and convenient neighborhood services at the key corner of Grand Parkway and FM 529.
Excel Commercial Real Estate has commenced construction of The Square at Elyson, a 12-acre development with 75,000 square feet of planned retail and more than 450 parking spaces.
Excel purchased the site from Brookfield Properties Development, Elyson's developer. It is located at the northwest corner of FM 529 and Elyson Exchange Boulevard, immediately west of the Grand Parkway. Construction is expected to be completed by late summer of 2024.
The Square at Elyson is located catercorner from The Plaza at Elyson, anchored by a 150,000-square-foot Target and Burlington department store. It is directly across FM 529 from a site owned by H-E-B. (H-E-B has not announced when it will begin construction of the store; we'll share that as soon as we know.)
The Square at Elyson is already substantially preleased, but several opportunities are still available. For information, contact Clay McDaniel, managing member of Excel.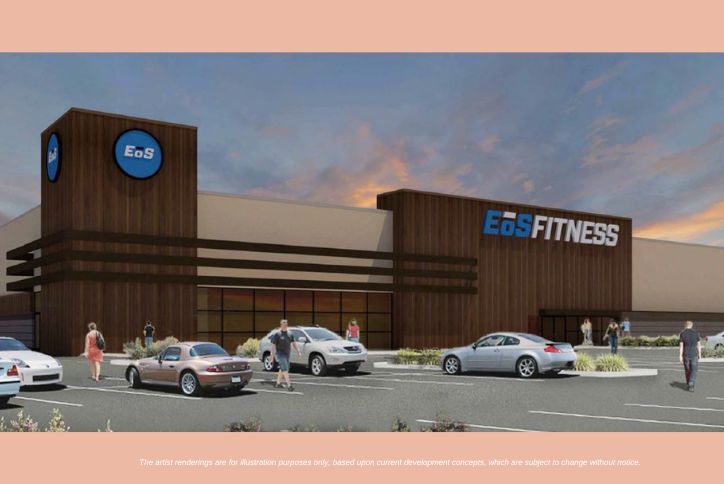 EOS Fitness, a Phoenix-based fitness center new to the Houston market, has leased 40,000 square feet for a new cutting-edge gym with state-of-the-art machines and a wide range of workout classes and amenities. Other retail tenants include Salata, Heartland Dental, and American Family Care, an urgent care center walk-in clinic.
Taco Bell and McDonald's have leased pad sites along the development's FM 529 frontage, with construction commencing soon. Two additional pad sites are planned along FM 529.
Excel is currently working with a pet supply retailer for approximately 7,500 square feet of inline retail space next to EOS Fitness.
Opened in 2016, Elyson has more than 2,000 completed homes and is ultimately planned for more than 6,000 single-family homes.
Other retail developments in Elyson include the Co-Op at Elyson and the Shops at Elyson, both located on the south side of FM 529.
The artist renderings are for illustration purposes only, based upon current development concepts, which are subject to change without notice. No guarantee is made that the features depicted will be built, or, if built, will be as depicted.