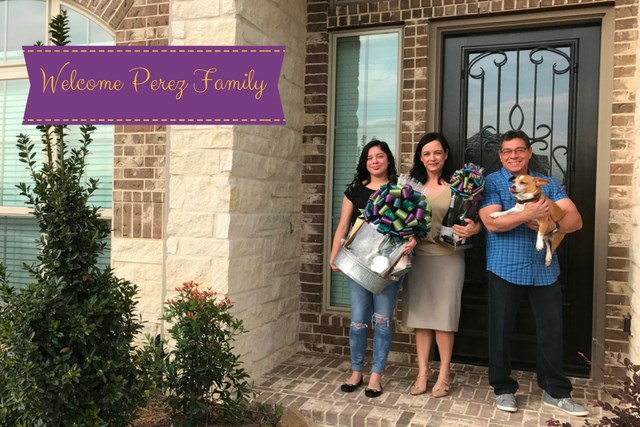 Elyson welcomes Perez family as community's first residents
They will ultimately be joined by more than 6,000 additional families, but the Perez family will always have the distinction of being the first to move into their new home in Elyson.
The Perez family (pictured with daughter Rachel, mom Alma, and dad Cesar holding the family dog, Sparky) closed on their new Perry home in Elyson one day before Thanksgiving, ending a whirlwind journey that began when they put their existing Katy home on the market three months prior.
When their old home sold much faster than they had anticipated, the Perez family had to act quickly to find a new one. Fortunately, Alma Perez is a Realtor with Champions Real Estate Group, and she put her 11 years of experience in the Katy market to quick use in the family's home search.
"It was hard to leave our old home in the Grand Oaks neighborhood, because we had done so many updates and so much remodeling over the years, but we finally decided that we wanted a newer, more energy efficient home," Alma said.
When the family discovered Elyson, it was love at first sight.
"We absolutely loved the community and the homebuilders," Alma said. "We were very impressed by the café, the fitness center and the other amenities at Elyson House, and with the overall vision for Elyson. The location is great, with new Katy ISD schools and new retail stores opening just a few minutes away from the community."