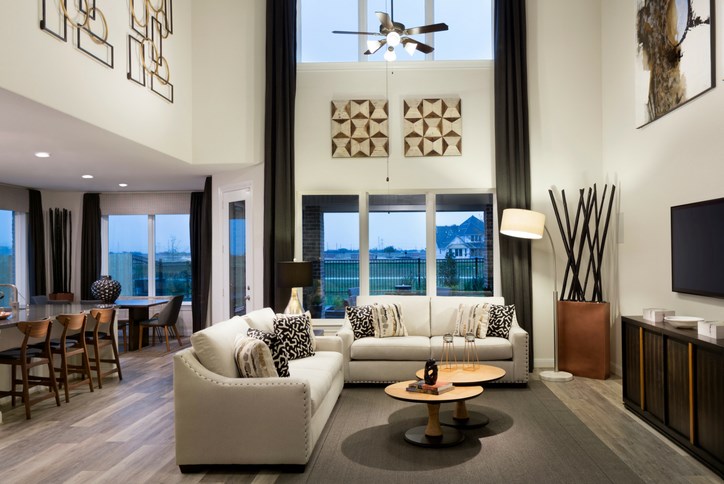 6 great reasons to choose a quick move-in home from Meritage in Elyson
A new home is better than a used one. By choosing a brand-new home ready for quick move-in, you eliminate what many consider to be the number one reason for selecting a used home – that it already exists. See 7 more reasons why a new home is better.  
It might cost more to wait longer. Now is a great time to buy because mortgage interest rates are still near historic lows, but experts agree that a trend of rising rates has begun. See our infographic for an idea on how much it could cost to wait. For example, a one-point increase in the interest rate can cost as much as a car payment on a monthly basis. Over the life of a 30-year mortgage, it could add up to college tuition.
Enjoy our lifestyle right away. When you select a quick move-in home, you can start enjoying Elyson's active, neighborly lifestyle right away. It's an especially great time to cool off at Elyson House, with its fun pool and poolside service from Elyson Cafe.
Go green. Today's new homes are much greener than homes built even a few years ago, and that's great for both the planet and your budget. See our infographic for 6 reasons why choosing a new green home can save you money and provide a healthier living environment.
Get settled in before school starts. Move in this summer and the kids can make new friends and be ready to start school in our highly regarded Katy ISD schools. Elyson students attend three modern schools opened in 2016 and 2017, located approximately four miles from the community in a K-12 tri-campus.
Live High Tech. Meritage's industry-leading M.Connected Home Automation Suite lets you control door locks, lighting, thermostats, sprinklers and other systems from anywhere with your smart phone. That's great for savings, comfort and security.
Use our convenient Homefinder to see quick move-in homes from Meritage or search any of our 11 other builders as well.