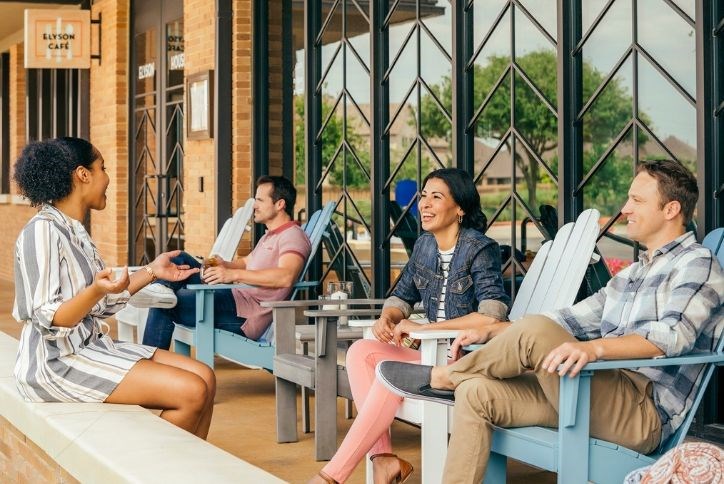 Millennials are flocking to fast-growing suburbs like Katy
In search of a better lifestyle and more affordable homes than they can find in the middle of big cities such as Houston, Millennial homebuyers are flocking to thriving suburbs such as Katy in search of affordable new homes and highly regarded schools as they start their own families.
"The back-to-the-city trend has reversed," said Brookings Institution demographer William Frey in a recent article in the Wall Street Journal.
Now in their early 20s to late 30s, Millennials are following in their footsteps of their parents and grandparents, who moved from downtown areas to the first suburbs beginning with the postwar baby boom of the 1950s and 1960s.
The economic crunch of the last decade convinced many Millennials to delay getting married and to postpone buying homes. But with the economy humming again, this enormous generation, estimated at more than 70 million Americans, is moving fast to get back on track.
As Millennials head to the suburbs to start new lives as married couples and homeowners, small and mid-sized cities such as Katy have become some of the fast-growing places in the United States. At the same time, the growth rates of many inner cities areas are flattening out.
"Millennials priced out of popular big cities are flocking to suburbs," says the Wall Street Journal article.
With an overall A+ grade from Niche, Katy attracts new residents in all stages of life, including many working in the nearby Energy Corridor and other major employment centers that are convenient to Elyson.
Niche gives Katy more A+ scores in the Public Schools and Good for Families categories, and it ranks the highly regarded Katy Independent School District as the No. 1 Best School District in the Houston Area.
Elyson is a popular community for Millennials, offering new homes from best-in-class builders, at prices from the low $200,000s to the $700,000s, along with lifestyle events and amenities such as Elyson House, Elyson Café, neighborhood parks and miles of trails. For tips for millennial homebuyers from a millennial Realtor, visit here.