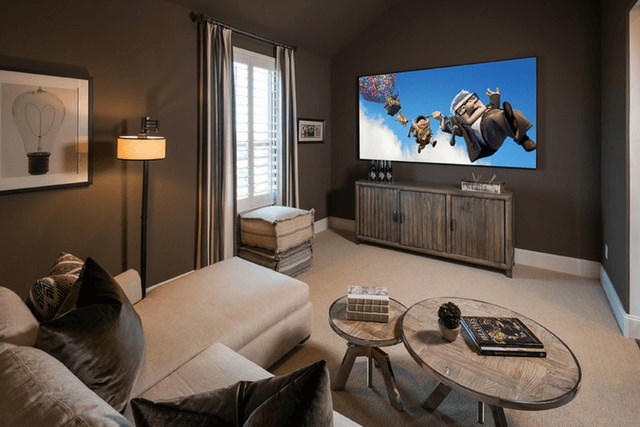 See these awesome media rooms for year 'round entertainment
From cable TV to streaming services like Netflix and Hulu, there have never been more programs out there, or more ways to enjoy them. That could be why media rooms continue to be a popular feature in today's new homes, whether they're placed in the traditional upstairs location, or part of the growing trend of downstairs media rooms.
Whether they're hosting football watching parties, kids' movie nights or romantic evenings, today's media rooms are designed for cozying up with big-screen TVs and awesome audio systems. Features like raised floors can create stadium-like seating, and wet bars make it a snap to serve drinks and snacks.
Here are a few media rooms we love from the new model homes at Elyson. Come tour them in person – they're just one of many features that make these models irresistible.
The Brynlee II model by Drees Custom Homes offers a great example of a downstairs media room that is open to the kitchen and family room area. This layout promotes family togetherness and makes it super easy to run to the kitchen for snacks and drinks.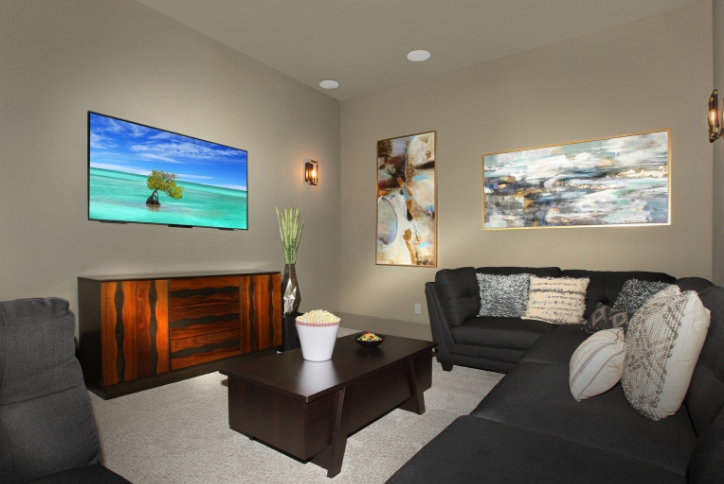 Deep, dramatic navy walls fade to black when the lights go dim in this media room by Perry Homes. The niche makes the big-screen TV the focal point of this room, and provides space for the media center in Design 3791.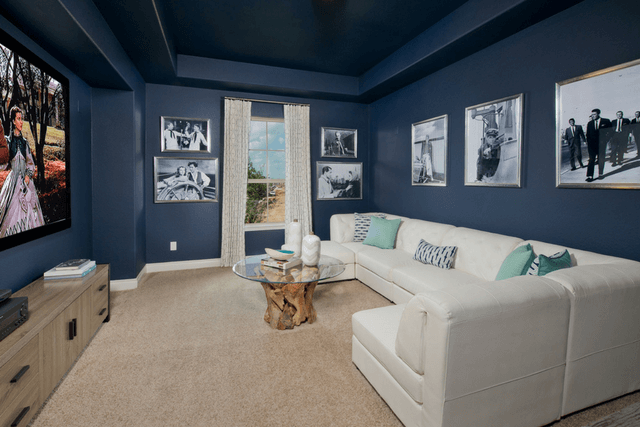 Custom shutters and coordinating curtains help create the perfect viewing conditions in Plan 204. Warm brown tones and overstuffed furniture create a cozy feel for this media room by Highland Homes.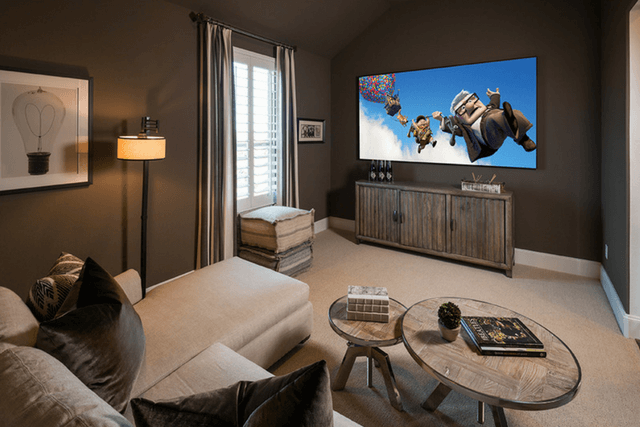 With its ceiling-mounted projector and ample seating, this media room in Plan 7445 by Darling Homes is ready for serious movie viewing. The wall sconces provide just the perfect amount of light for reaching for drinks and popcorn.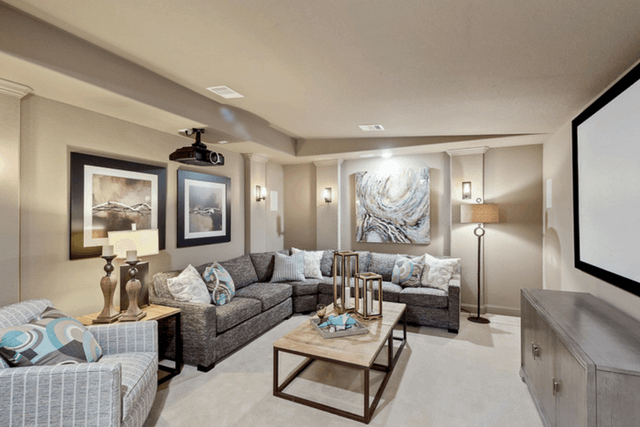 Learn more about  all of Elyson's model homes.