Elyson Animal Hospital is opening this summer
When Elyson Animal Hospital opens this summer, pet owners in Elyson and surrounding communities will discover a new practice dedicated to providing compassionate care and building lifelong relationships with animals and their owners.
Located in the new Shops at Elyson retail center at FM 529 and Peek Road, Elyson Animal Hospital is owned by Dr. Bethany Smith, DVM, who graduated from the Texas A&M College of Veterinary Medicine in 2005.
After practicing general and emergency medicine for the past 15 years at corporate-owned vet clinics, Bethany is excited about offering personalized, family-style care at Elyson.
"The human-animal bond is very special," Bethany says. "As someone who truly loves people and animals, I get a lot of fulfillment out of offering personalized care for each pet, from puppyhood to the geriatric stage of life."
Elyson Animal Hospital will be a full-service practice offering wellness care, diagnostics, internal medicine, surgery and dentistry.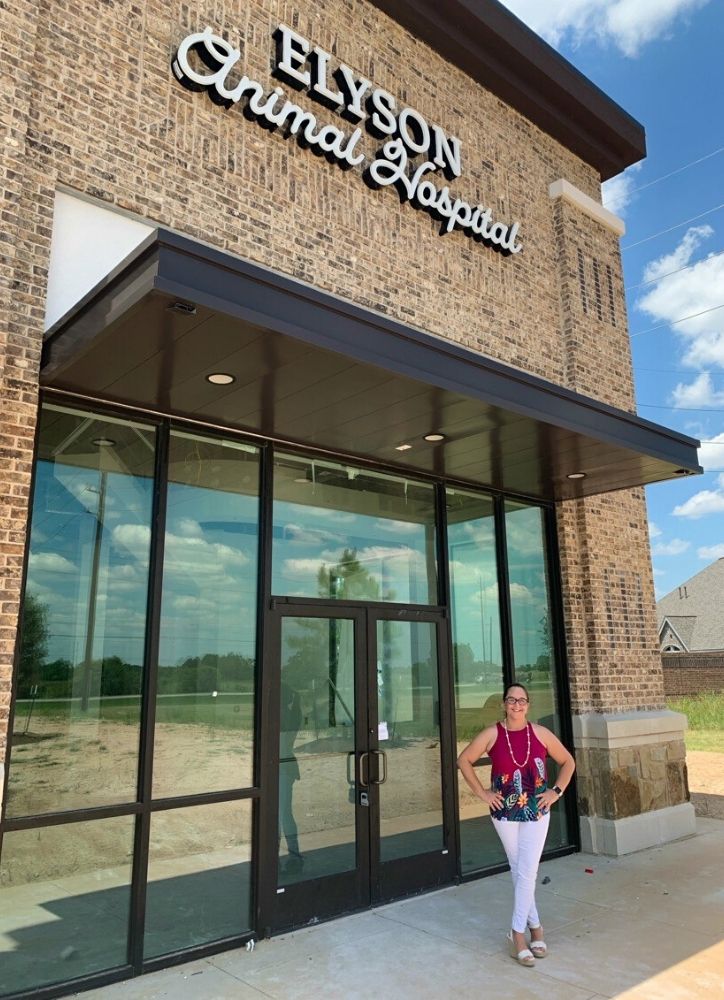 As a certified Fear Free veterinarian, Bethany offers added expertise in preventing and alleviating anxiety and stress in pets that may be fearful of visiting the vet.
Bethany lives in Cypress with her husband, three children, and Prince, a standard poodle. She says she was drawn to create her new practice at Elyson because she loves the community's close family feeling and its emphasis on nature and recreation.
"I could tell immediately that Elyson is a very family and pet friendly community, with so many parks and trails," she says. "I look forward to meeting more of the residents and their pets."
Elyson Animal Hospital is planned to open in late July or early August. For more information, please visit their website.
Elyson's first retail center, The Shops at Elyson is almost fully leased, with other tenants including Marco's Pizza, Snowflake Donut, Maldives Nail Salon, Emily's Taqueria, Elyson Family Dental and a dry cleaner.