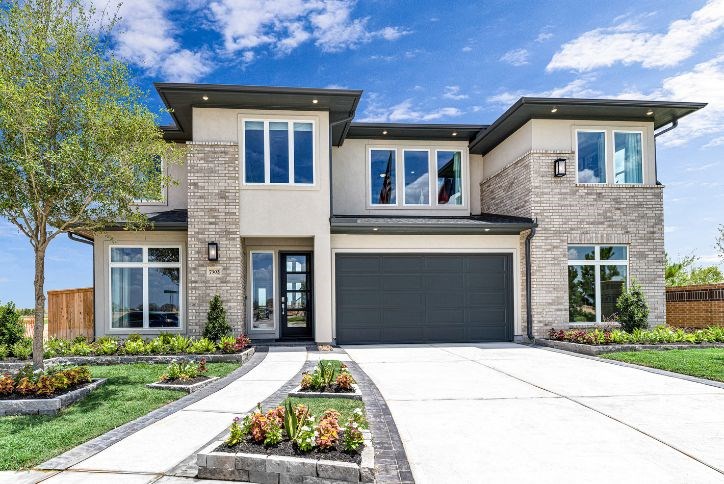 Extra kitchen spices up Taylor Morrison's Modernist model home in Elyson
The main kitchen in Taylor Morrison's Plan 5805 model home in Elyson is quite stunning, with a 20-foot ceiling soaring above a huge table island, surrounded by double-stacked rows of windows that flood the area with natural light.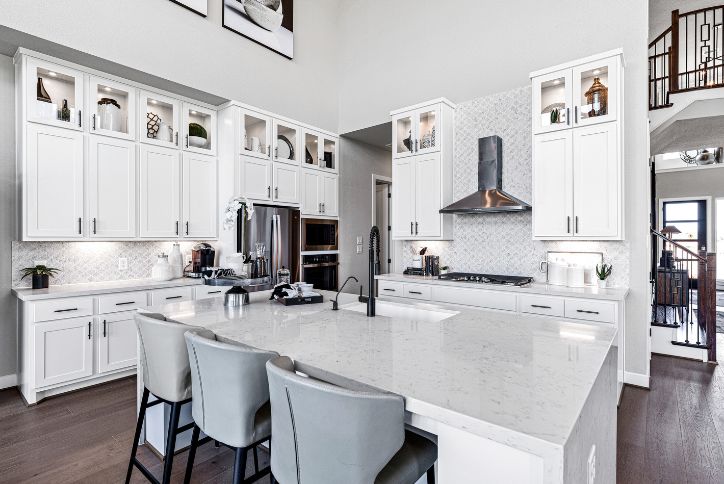 But it's a smaller, second kitchen that has buyers buzzing about this model home, showcasing the builder's Darling Modernist Collection, priced from the $600,000s and offered in a new Elyson neighborhood with many lakefront homesites.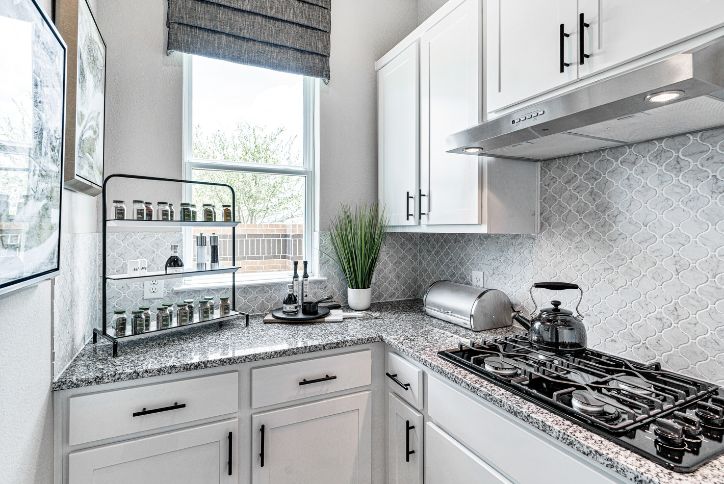 The optional "spice kitchen" is designed to be a hardworking second kitchen where homeowners can cook foods that use aromatic spices and high heat. Located near the garage, and equipped with efficient ventilation and a door that can be completely closed, the spice kitchen keeps aromas from wafting through other parts of the home.
The spice kitchen is compact, but like the main kitchen, it's also visually appealing, with an efficient L-shaped countertop layout, upper and lower cabinets, a 4-burner cooktop, and a window for natural light.
The spice kitchen is an option available with two plans, including the model home plan and Plan 5809.
It is available in two configurations, both replacing the third garage bay. One layout includes a "super laundry room" that's as large as a good-sized bedroom. The other includes a large extra storage area.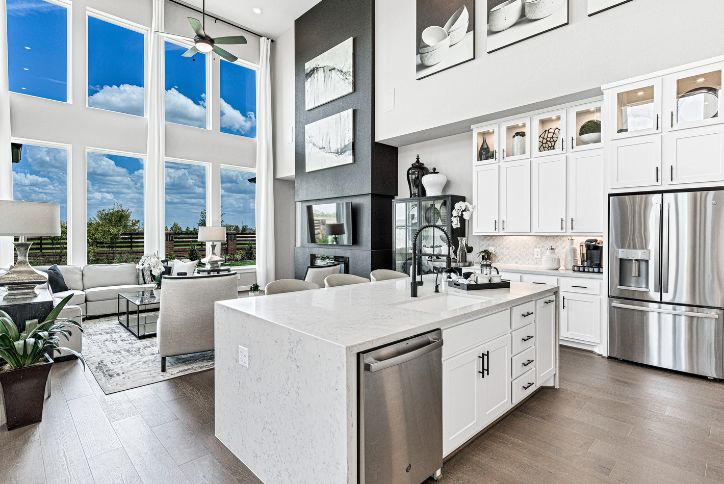 Plan 5805 has many more outstanding features, including an extended outdoor living area, a home office with French doors, and a guest suite on the main floor.
The luxurious downstairs primary suite has another one of Darling's signature features, a "laundry loop" that provides access to the laundry room from the suite's walk-in closet. The laundry room also opens to a hallway off the kitchen and pantry, providing a second access point.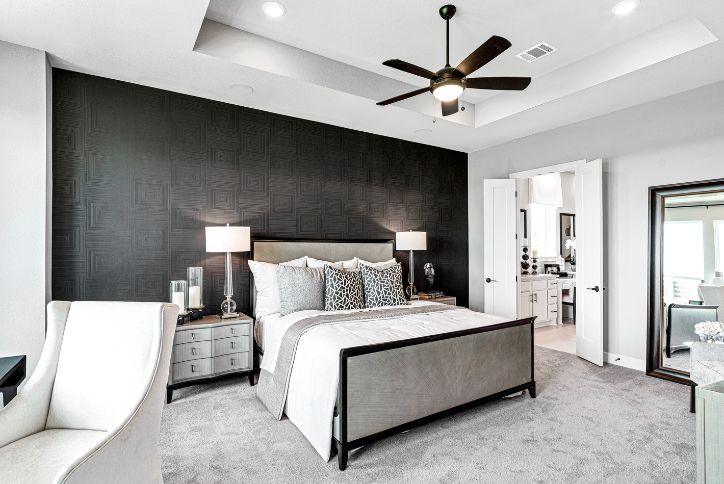 Upstairs, this model home displays the optional second suite, with a bathroom including double vanities, walk-in shower and walk-in closet. Plan 5805 also has a gameroom and a media room option.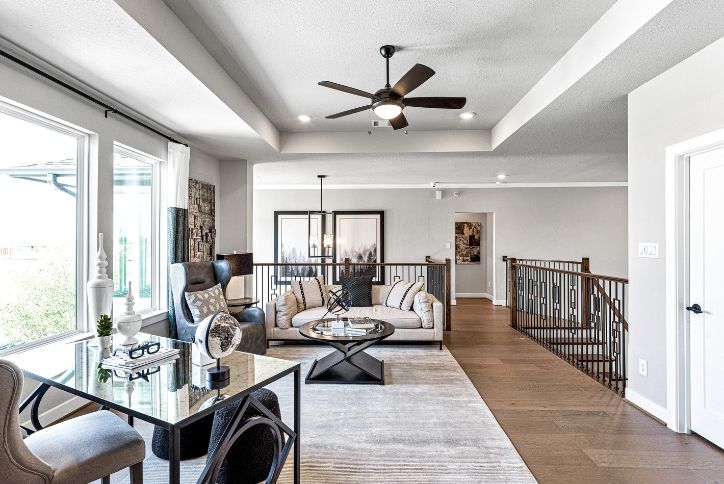 Throughout, Plan 5805 has clean, contemporary lines that exude a modern design aesthetic, inspired by American architect Frank Lloyd Wright and the Prairie architectural style. Learn more about the design inspirations for this collection at our earlier blog.