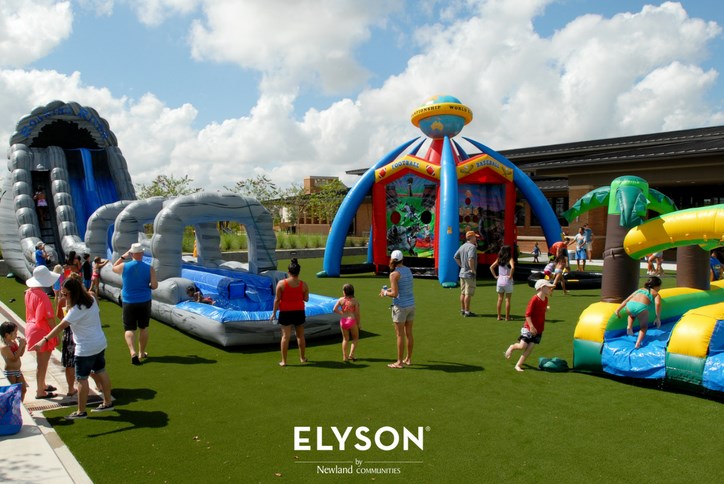 "Priceless" events and activities included in Elyson's lifestyle
One of the most fun advantages of living in a master-planned community like Elyson is the wide variety of events and activities available to residents.
Most activities are free, allowing residents to stretch their budgets while meeting neighbors and making new friends. In a few cases, a modest fee is charged. And since these events are right in the community, there's no need to drive – just get some healthy exercise by walking or biking over to Elyson House, where most activities take place.
Here are just a few examples of events and activities that Elyson residents enjoy.
Elyson residents can work out, play tennis, swim, and play games at Elyson House, and they can also enjoy miles of trails. Later this year, Elyson's newest park will offer activities including pickleball and relaxing next to a lakeside firepit.
See our gallery of recent events at Elyson.