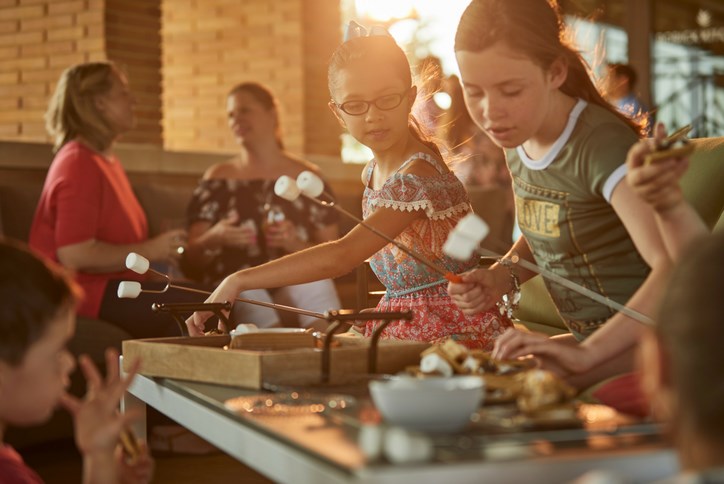 Why choose a master-planned community? 5 advantages to consider
What's the difference between a subdivision and a master-planned community (MPC) like Elyson? Brad Doleman and his family found out, to their delight, when they moved to Elyson last year.
"When we decided to look for our next home, we wanted a community that was a real community," said Brad, who lives in Elyson with his wife and their eight-year-old son.
"Our old neighborhood had a pool and a couple of small parks, but it wasn't really a lifestyle. We knew a couple of neighbors, and that was about it," he said. "We wanted a new community where residents got together and enjoyed activities. At Elyson, we found much more than we were looking for."
Since moving to Elyson, the Dolemans have made many new friends and have many enjoyed events at Elyson House. They've taken advantage of the swimming pool, fitness center and café at Elyson House.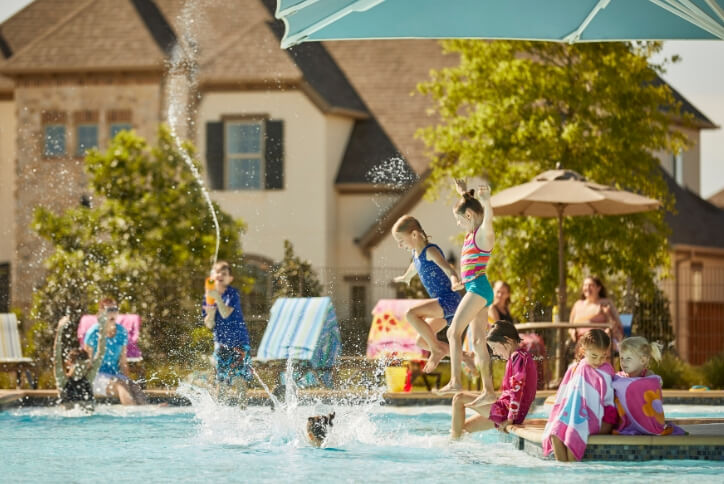 The Doleman's experience offers an easy way to describe the difference of life in an MPC compared to a subdivision.
Bankrate.com defines an MPC as "a large-scale residential neighborhood with a large number of recreational and commercial amenities such as tennis courts, lakes, parks, swimming pools, and even stores and restaurants. The average MPC is more than 2,500 acres. Residents move there to experience a self-contained environment. An MPC differs from a subdivision based on the number of amenities and the variety of home styles and price ranges it offers."
An MPC typically consists of many neighborhoods, each offering one or more homebuilders, home styles and price ranges. The "glue" that connects these neighborhoods is an overall lifestyle and theme envisioned by the MPC developer, and delivered through amenities, landscaping, resident activities, and more.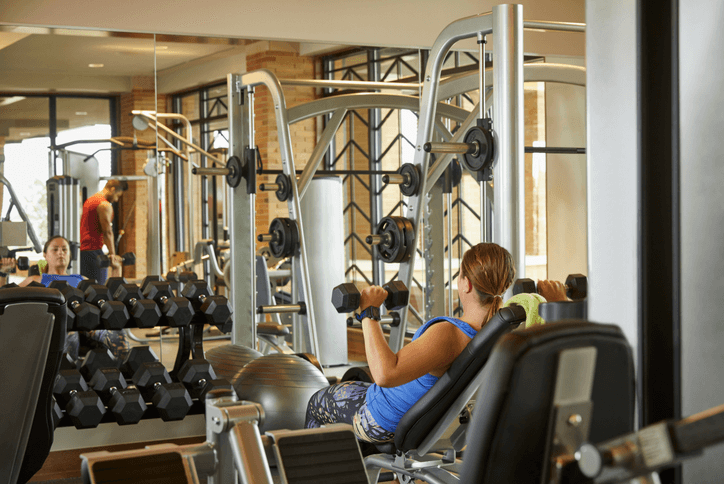 Here are six benefits that families like the Dolemans are finding by choosing to live in an MPC.
Amenities. While a subdivision may offer a park or two, an MPC can devote hundreds of acres to recreational amenities, knitting neighborhoods and residents together with a strong sense of "community" and a connecting theme. Elyson is a 3,642-acre community, and plans to devote more than 750 acres to parks, trails, lakes, recreation centers and natural open spaces. Elyson is visually and socially connected by the architecture of major amenities like Elyson House, and by beautiful native landscaping throughout.
Variety of choices. While a subdivision typically offers one or two homebuilders and a single-price range, an MPC offers a wide variety of homebuilders, price ranges and home styles. With such variety, an MPC attracts a wide variety of residents, including first-time buyers, move-up buyers and those who want to scale down. The result is a diverse community, where longtime residents can move up or scale down to new homes that fit their current needs, while keeping their friendships. With new homes priced from the low $200,000s to $700,000s, Elyson offers something for most homebuyers. Patio homes in a gated enclave offer a new lifestyle choice at Elyson.
Lifestyle. The best MPCs strive to activate their amenities and create an overall lifestyle for residents. Elyson has a Lifestyle Director who plans a year 'round calendar of events and activities for residents of all ages. These include big community-wide events such as The Great Get-Together picnic, to regular activities like Story Time, Movies on the Lawn, Happy Hours and MyBalance Fitness classes. Elyson Cafe is a unique amenity for residents, offering a dine-in menu, poolside service, catering, take-home meals for four, and much more.
Visibility Into the Future. Because MPCs are typically large enough to create self-contained environments, they can offer residents much more assurance of what their future surroundings will look like than subdivisions can. MPCs usually designate land along major thoroughfares, typically along the edges of the master plan, for mixed uses such as retail, office and medical space. This creates a buffer between outside development and the residential neighborhoods within the MPC, and it also provides convenient onsite services for MPC residents. MPCs create strict architectural guidelines for construction of new homes and alterations of built homes, along with covenants for maintaining landscaping. The goal is to create both variety and cohesiveness, for an overall look that is visually pleasing. A community as large as Elyson also has space to devote to onsite schools. For example, the Katy Independent School District has purchased a site for a future onsite elementary school in Elyson.
Great Place to Invest. It's tricky to predict growth or stability of property values, but some leading authorities in real estate believe that master planning speaks for itself. According to RCLCO, a leading authority on MPCs: "MPCs credit their enhanced sales to buyers' belief that MPCs are the best place to invest." New Home Source adds: "An MPC essentially adds stability to the resale value of your home." One reason that MPCs might help protect property values is that they offer the lifestyle and protections desired by homebuyers across generations want, so they are in demand.
A strong developer. Because large-scale MPCs require significant upfront investment and can take more than a decade to complete, MPC developers are typically companies with long histories and track records that consumers can examine before making a decision. Newland Communities, the developer of Elyson, is celebrating five decades of leadership in creating MPCs in 2018. The nation's largest private developer of residential planned communities, Newland has more than 40 communities currently under development in 14 states. Elyson is Newland's fourth community in the Katy Independent School District. The company's largest Houston area development is the 8,600-acre Cinco Ranch community in Katy. After more than 25 years of successful development, Cinco Ranch will be substantially completed in 2018.
Learn more about Elyson's master plan and lifestyle.