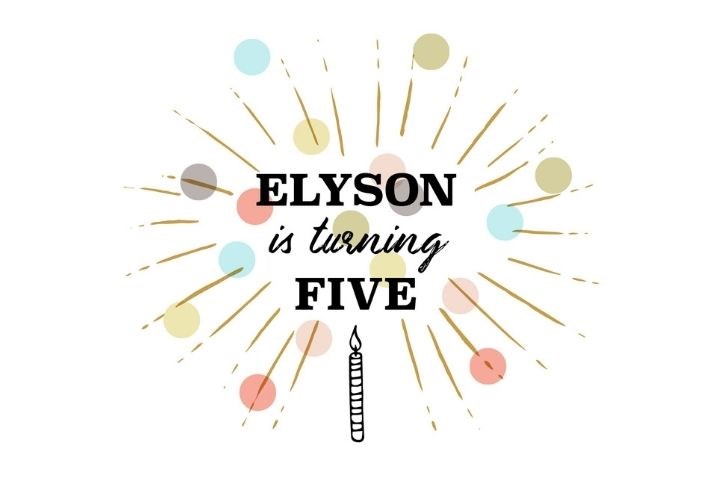 Elyson turns 5 years old
It's hard to believe, but Elyson turns 5 years old in October 2021.
If we were a kid, we'd just be starting kindergarten. As a community, we're still young but also mature, accomplished, and striding confidently into the future. Elyson is now home to more than 1,700 families, and with a master plan for more than 6,000 homes, we still have plenty of room to grow. 
As we celebrate our birthday throughout October, here's a look back at some of Elyson's major milestones, along with a look ahead to some exciting new recreational amenities and shopping attractions coming in 2022 and beyond.
Elyson Commons at Bear Creek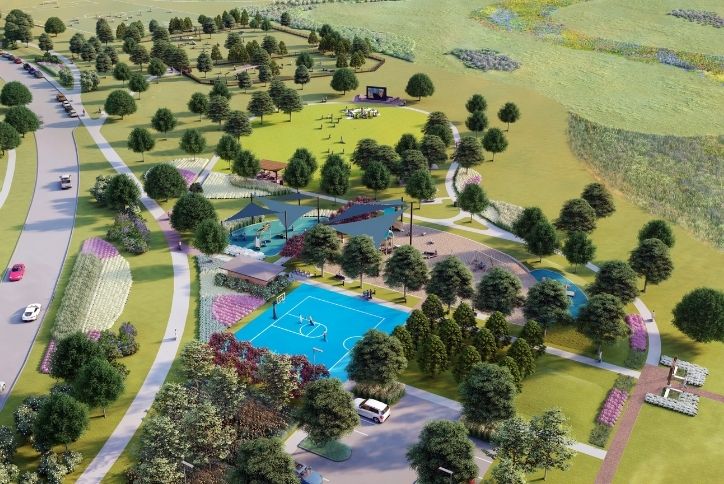 Opening in late 2021, Elyson Commons will be the largest single amenity in Elyson's vision for more than 750 acres of parks, trails, recreation centers and natural open spaces. This 145-acre regional park will have sports fields, a basketball court, a dog park, an outdoor fitness training park, a playground, picnic areas, and a Great Lawn for special events. Most of Elyson Commons will be devoted to natural open space, with approximately 1.4 miles of trails meandering through meadows of wildflowers, trees and native grasses. These trails will connect to Elyson's overall trail system, which will offer nearly 30 miles of adventures when completed. Watch our video.
Elyson Café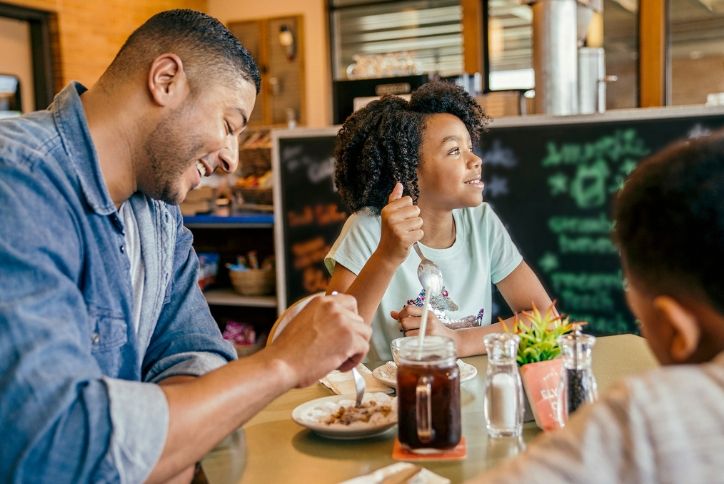 Like many restaurants, Elyson Café closed temporarily during the Covid-19 pandemic, but now this tasty amenity is back and better than ever. With extended hours, Elyson Café is now open 7 days a week, with dinner service offered every evening except Sunday. Some of the new menu additions include Starbucks coffee and drinks, and more healthy offerings such as salads, bowls and wraps. From beer and wine for the grownups, to ice cream and kid's meals for the little ones, Elyson Café has something for residents of all ages. Elyson Café is just one of many reasons to visit Elyson House, which also offers a fitness center, game room, event lawn, swimming pool, tennis courts and more.
Timber Grove Park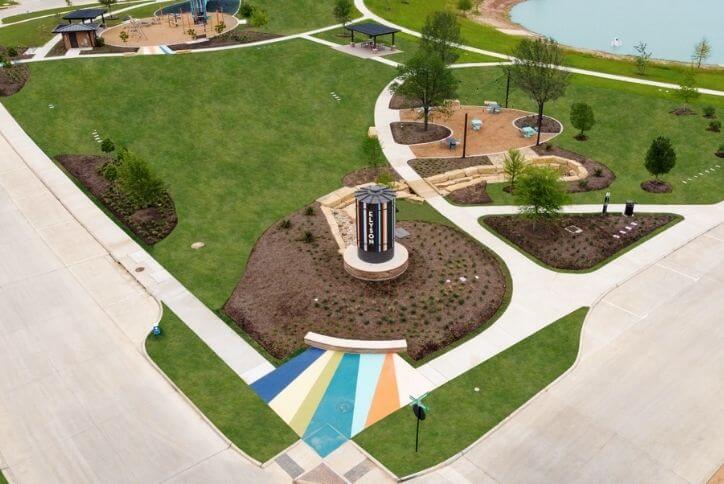 Opened in 2021, Timber Grove Park offers a colorful place for residents of all ages to play and socialize amid three distinct activity areas. Located between Elyson Boulevard and Porter Road, near the new Model Home Village, Timber Grove Park welcomes residents with vibrant sidewalk colors and an Elyson water tower that's quickly becoming a community landmark. This park offers tree-shaded areas with gurgling fountains, chairs and tables. Hanging lights make it an inviting place after dark. It also has an open field that's perfect for flying kites and playing catch or Frisbee, with cool breezes coming in from the scenic lake. There's also a play area with natural timbers and boulders, a tower slide, and a thrilling hillside slide.
Lifestyle events, social clubs and giving back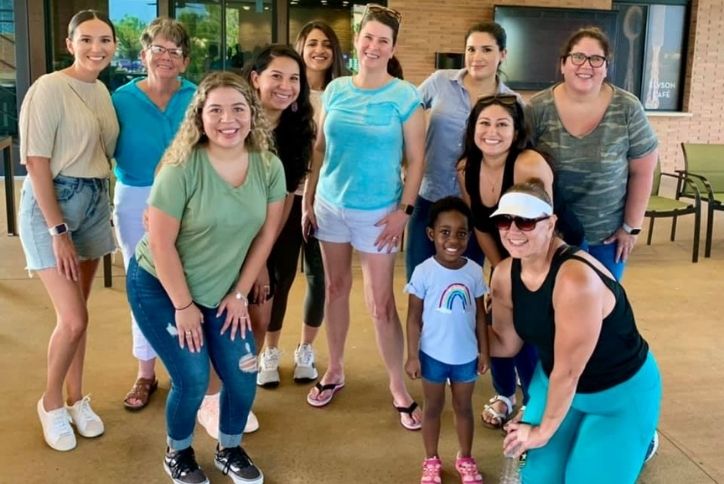 In our first year, when not even 100 families were living in Elyson, we hired a Lifestyle Director to make our vision for a neighborly, connected community a reality. Fast-forward to today, when more than 1,700 families have chosen Elyson as their home, and Kelly has already planned hundreds of events and activities. Some major events have already become cherished traditions, such as Tails & Ales, movies and concerts on the event lawn, and the Back To Cool end-of-summer bash. Many ongoing events have dedicated followings, like Story Time and water aerobics. With an extensive background in corporate marketing, where she planned events for hundreds of people, this Katy mom of two is the perfect match for Elyson's active lifestyle. Kelly has also helped residents form a growing number of social groups and clubs, and has nurtured an Elyson tradition of community service and giving back.
Model Home Villages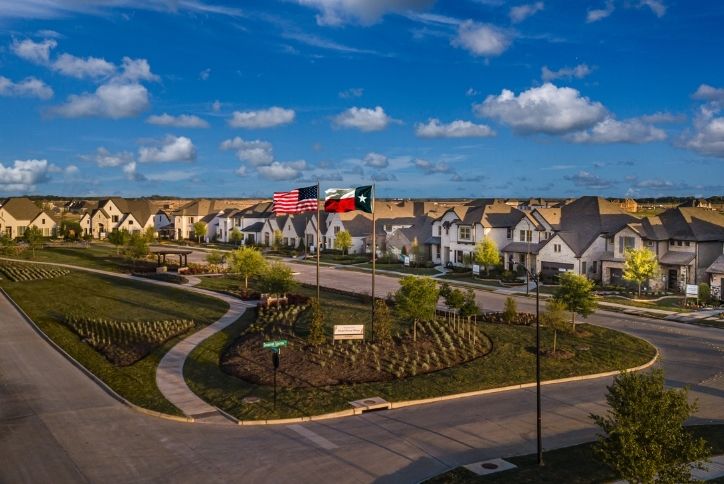 Elyson has opened two Model Home Villages in our young lifetime. The first village, located next to Elyson House, was ready in time for our grand opening in Fall 2016. Because new-home design and merchandising is a lot like fashion, we wanted to keep our models fresh, so we opened our second Model Home Village in Spring 2021. It showcases 12 beautifully decorated model homes by our leading builders, along with our innovative new Elyson Welcome Center. This center is actually a home that was specially designed for us, so visitors will get a taste of Elyson's friendly vibe from the minute they walk in. Like our original village, the new one also has a great location, next to Timber Grove Park and one of our community orchards. It also has a pocket park where home shoppers can gather to contemplate the wealth of choices offered at Elyson.  
Innovative home designs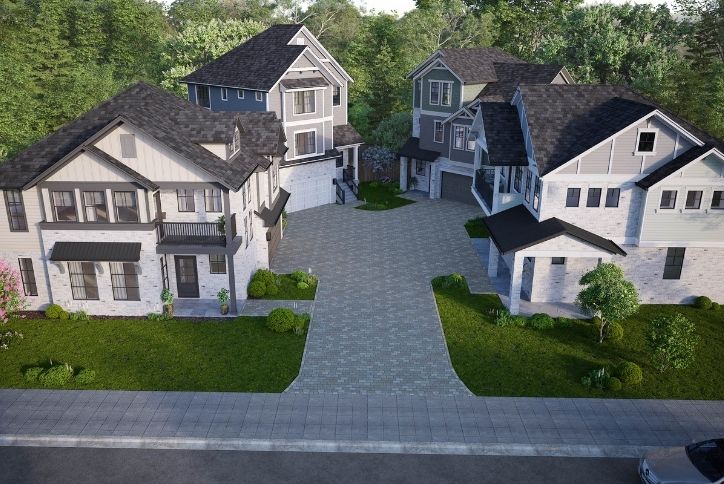 Elyson offers one of the area's widest selections of traditional single-family homes in a wide variety of styles and price ranges, all showcased in our Model Home Village. Elyson has also added some innovative options for homebuyers who want something a little different, especially when it comes to lower maintenance. Beazer's Duets series offers paired homes in a lakeside neighborhood where full yard care is provided.  Most Duets plans are single-story for ultimate ease, with some two-story plans also available. Coming in Fall 2021, Chesmar's Town Square Collection is a brand-new approach to home design, with detached single-family homes built in groups of four in "mini cul de sacs." Opportunities for views are a major highlight for this collection, which borders the new Elyson Commons park.
Elyson's first elementary school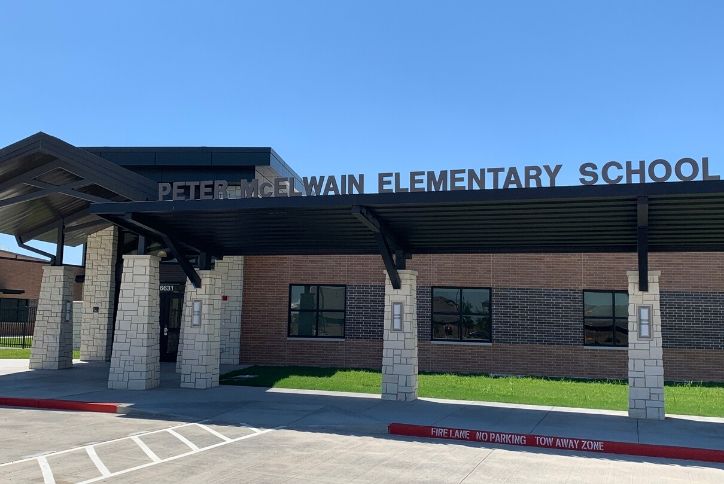 When Elyson first opened, we were thrilled to be located near a new Katy ISD tri-campus of K-12 schools. But nothing compares to the pride of having our own KISD elementary school, McElwain Elementary, right in the community. Opened in 2020, this school is designed for the way kids learn today, with flexible, collaborative spaces and innovative programs such as a House System inspired by Harry Potter. Our school is named for Peter McElwain, who retired from Katy ISD after a 19-year career as district architect/planner. It is led by Principal Euberta Lucas, who actually prefers the title of "lead learner" and counts student achievement among her core values.
More great school news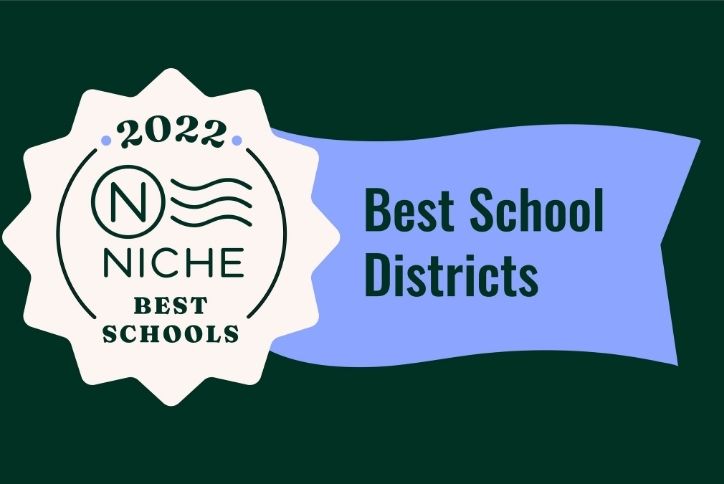 Our other Katy ISD schools have also thrived, with Stockdick Junior High and Paetow High School receiving their first rankings from Niche, now that they have been open for enough years to compile datasets of student progress and achievement. Paetow earned an overall A grade, and Stockdick received an overall A-. Another big takeaway from the 2022 Niche rankings: Katy ISD was once again ranked as the No. 1 Best School District in the Houston Area. Elyson is now home to two private preschools, including Kiddie Academy and Magnolia Preparatory Academy, which has a unique nature-focused approach to learning.
Green Community of the Year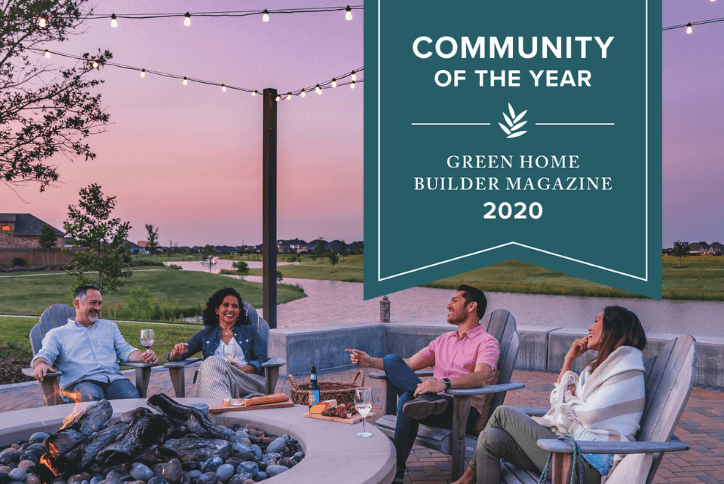 In 2020, Elyson won the national Community of the Year award from Green Home Builder. The magazine noted sustainable features such a vision for more than 750 acres of parks and natural open space that will form a "green ring" around Elyson's 3,642-acre master plan. "With health, wellness and environmentally friendly concepts at a forefront in the housing industry, Newland continues to move the sustainable initiative forward with its projects such as the master-planned community of Elyson," wrote Brian Alvarado, editor of Green Home Builder.
New amenities and shopping coming up  
Elyson has years of exciting growth to come, starting in 2022. That's when our largest lake will open, complete with a boat dock where residents are welcome to launch non-motorized watercraft. Located southeast of FM 529 and Peek Road, this 64-acre lake will be stocked with fish to provide another fun and healthy activity for residents.
Elyson plans to open a major new community center that will be comparable to Elyson House in its scale, offering a fitness center, recreational amenities and more. This new amenity is now in the design phase; the completion date has not yet been determined, but we'll make an announcement as soon as possible. (We're eager too!)
Major shopping will be coming to Elyson in 2022, when Target opens as the anchor for Plaza at Elyson, a major new retail development at the southwest corner of Grand Parkway and FM 529. Our first shopping center, opened in 2020, offers convenient services including a dental office, a veterinarian, a delicious taqueria and more.
Happy 5th birthday to us!