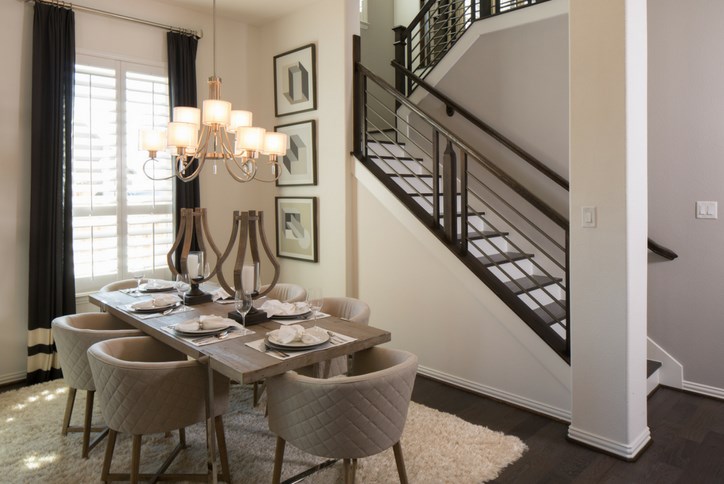 For a healthier home, raise your IQ about IAQ
Indoor Air Quality, or IAQ, refers to the air quality within and around homes and other buildings, especially as it relates to the health and comfort of the occupants, according to the Environmental Protection Agency.
Clean air that minimizes exposure to airborne pollutants and contaminants is good for everyone's health, and it can be especially important to those with chronic respiratory conditions, the EPA states.
Here are some of highlights of features offered by Elyson homebuilders to provide increased indoor air quality. 
Many Elyson builders participate in the Environments for Living program, which includes many indoor air quality features such as fresh air ventilation. This delivers filtered fresh air to the home, to help reduce dust, odors and indoor contaminants.
Internal moisture management includes vents, pressure balancing, fresh air ventilation and "right-sized" HVAC equipment to reduce interior moisture, which can lead to mold and other problems.
Air pressure balancing reduces the potential for condensation build-up, and helps to prevent mold and allergens. It also results in more-even temperatures throughout the home.
Combustion appliances, such as stoves, are sealed or power-vented to help avoid build-up of carbon monoxide. Fireplaces must be vented, and CO detectors are required in all homes.
Chesmar Homes builds at the EFL Certified Green level, which includes all of the Indoor Air Quality benefits described above, along with enhanced filtration systems. These include air filters with a MERV (Minimum Efficiency Reporting Value) of 8 or greater, or approved electronic air cleaners, to provide extra protection from contaminants.
Also at the EFL Certified Green level, paints, carpets, cabinetry panels and building materials such as adhesives and varnishes must meet EPA standards for low Volatile Organic Compounds (VOC) materials. Commonly associated with the "fresh paint" smell, VOCs are toxic chemicals that can cause health issues, especially those with asthma and allergies. 
To help homeowners monitor Indoor Air Quality, builders including Drees Custom Homes are including smart thermostats such as HoneyWell's Vision Pro Indoor Air Quality Thermostat. This system allows homeowners to monitor Indoor Air Quality, temperatures, humidity and other conditions from a single location.
Cleaner indoor air is just one benefit of green homebuilding. Check out an infographic on 6 benefits of green homebuilding.
Learn more about Elyson's homebuilders and the features included in their new homes.