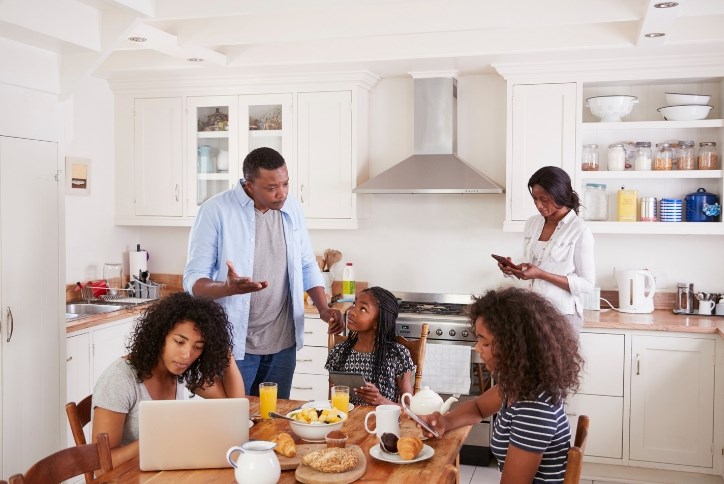 Smart Home Technology Designed Specifically For Families
Every parent of a teen has probably received at least one call from their kid, who's lost the house key and is locked out. Other common teen complaints: the Wi-Fi doesn't work in their room; their fridge isn't stocked with their favorite after-school snack and they're starving; they're bored and there's nothing to do.
Many of the new-home technologies offered by Elyson's leading homebuilders can help with these teen problems and provide parents with greater peace of mind. Here are the top 5 tech fixes to make teens' lives easier.
Smart locks. Builders such as Pulte are including smart locks with their new homes, enabling keyless entry for teens and other family members. All that's needed to open the front door is a code, which can be reprogrammed as desired. If a teen should forget the code, parents can use their smart phones to unlock the door from anywhere. They can also check to make sure the kids have locked themselves in.
Whole Home Wi-Fi. Wi-Fi dead spots will annoy anyone, and they're especially irritating for teens trying to get their homework done or watch videos in their bedrooms. Builders like Lennar are making Wi-Fi dead spots a thing of the past. Seamless, whole-home wireless coverage is one of many tech features included in Lennar's Wi-Fi Certified Homes in Elyson.
Peace of mind. Wi-Fi enabled video doorbells with motion sensors are just one of the smart features that can provide parents with peace of mind when teens are home alone. Offered by many builders in Elyson, smart doorbells can send alerts to parents when motion is detected at the front door, and the camera records any activity outside the door. Those at home can see who's at the door on the TV or their phone.
Wi-Fi controlled thermostats. With thermostats that can be monitored and controlled from smart phones, parents no longer need to wonder what temperature the kids have set. Programmable thermostats also make it easy to adjust temperatures during different parts of the day, to conserve energy when no one's home.
Smart appliances. The integrated home technologies offered by many of Elyson's builders make it easy to connect smart appliances to the Web and control and monitor them from anywhere. Lennar's new Wi-Fi Certified Homes include Amazon's Alexa, which can track pantry and fridge staples and reorder when needed, to help prevent those after-school hunger pangs. Enhanced controls for filtering out inappropriate online and TV content also provide parents with greater peace of mind. 
Elyson's appeal to teens extends beyond the latest home technologies. For example, Elyson House has become quite the popular after-school hangout for teens, where they tackle homework using the Wi-Fi, grab a snack from Elyson Cafe, and enjoy a variety of games and activities in the gameroom.