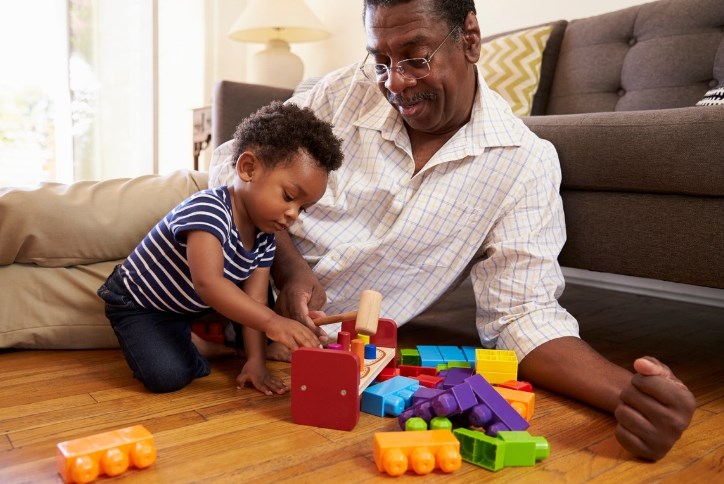 6 ways to enjoy "Grandparent's House Rules" at Elyson
In Drees Custom Homes' new model home in Elyson, the creative grandkids' bedroom has a decorative throw pillow that spells out "Grandparent's House Rules." Going along with these rules, here are some fun ways for grandparents and grandkids to enjoy spending time together in and around Elyson.
Dessert comes first. Who can argue with this rule? Elyson Cafe is a great place to grab all kinds of homemade desserts, from cookies and brownies to milkshakes and smoothies. If you want to follow dessert with a meal, Elyson Café offers an extensive menu, including 5 choices of kid's meals, and beer and wine for the grownups. There are even take-home meals to make it a special, no-fuss evening.
Expect to be spoiled. From bowling and video games, to laser tag and mini golf, these kid-friendly attractions near Elyson offers lots of ways to spoil the grandkids.
Bedtime is negotiable. Whatever bedtime hour you negotiate, tuck the grandkids in with a story from Katy's own acclaimed children's author, Maria Ashworth. You can buy one of her books at her website, and the grandkids are welcome to attend one of her monthly Story Time events at Elyson House.
Sleepovers welcome. Sleepovers are extra-fun when you have a special bedroom dedicated to the grandkids, and Elyson's homebuilders offer many flexible floor plan options for locating a special guest room in your new home. For inspiration, here are some fun decorating ideas for grandkids' bedrooms.
Always have fun. At Elyson, you'll never run out of ideas for having fun. Our newest park has courts for pickleball and bocce ball, two easy games that are fun for players of all ages. You can also sit by a lakeside firepit and watch the grandkids play on the event lawn. And there's always a fun event coming up at Elyson.
Play lots of games. The gameroom at Elyson House makes it easy to follow this rule. It has board and card games, foosball, ping-pong, shuffleboard, and a big-screen TV.
With Katy ranked as the No. 1 city in Texas to retire, it's a great time to discover the variety of new homes priced from the $200,000s to $700,000s in Elyson. The selection includes patio homes, multigenerational plans, and everything in between.