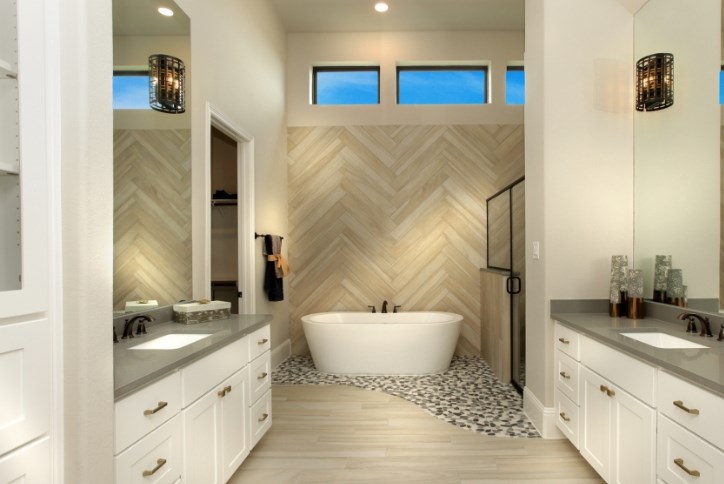 Even more model home design ideas we love
We've already told you about 10 things we love in Drees Custom Homes' Brynlee II model home in Elyson, such as the luxurious primary bathroom with it's freestanding tub on a pebble tile island, an oversized walk-in shower and a huge walk-in closet. Windows placed high on the wall flood the bathroom with natural light while preserving privacy. The whole bathroom makes you say WOW!
And here are four more of our favorites to round out our favorite model home features.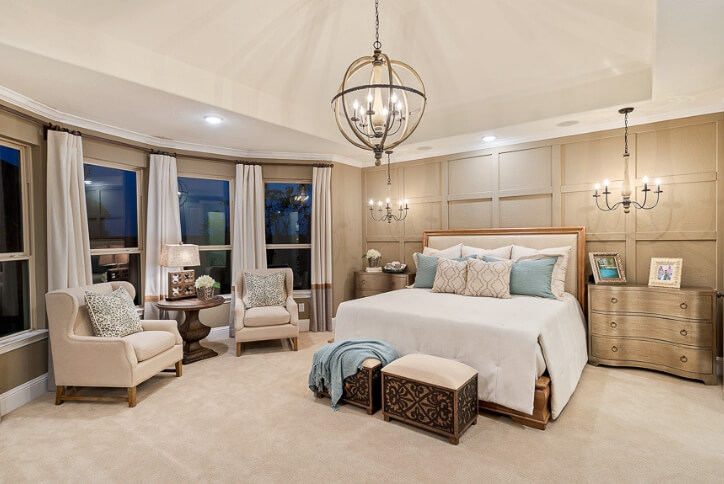 Relaxing subtlety. Natural neutrals make this primary bedroom suite in Darling's Elyson model home a soothing retreat, and it all begins with the detailed accent wall behind the bed. Chandeliers above the nightstands add visual drama, and the main pendant light draws eyes upward, to the trayed ceiling. A darker shade of paint and drapes with bold horizontal stripes help to define the space of the sitting area in the bay window. Pillows and other accessories introduce soothing hues of blue into this natural neutral retreat.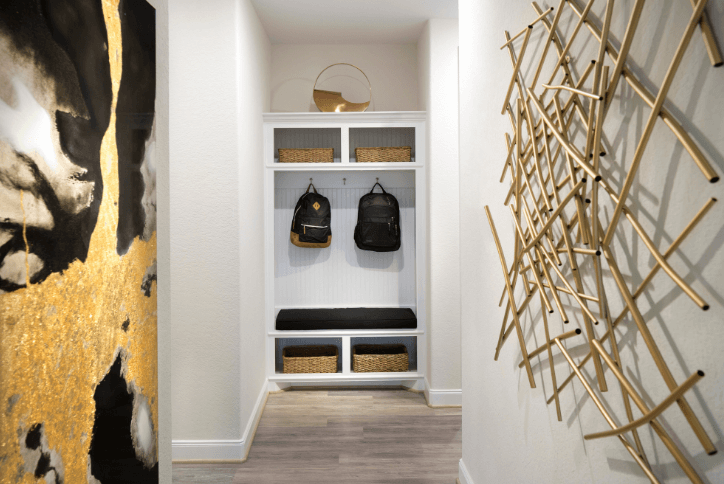 Rack it. Meritage refers the convenient entrance from the garage to the home as the "owner's entry," and it has plenty of space for this thoughtful backpack rack. This built-in has hooks for three backpacks and four niches for storage. The bench offers a convenient place to sit while taking off muddy shoes. With its beadboard and crown molding details, this backpack rack is attractive as well as functional.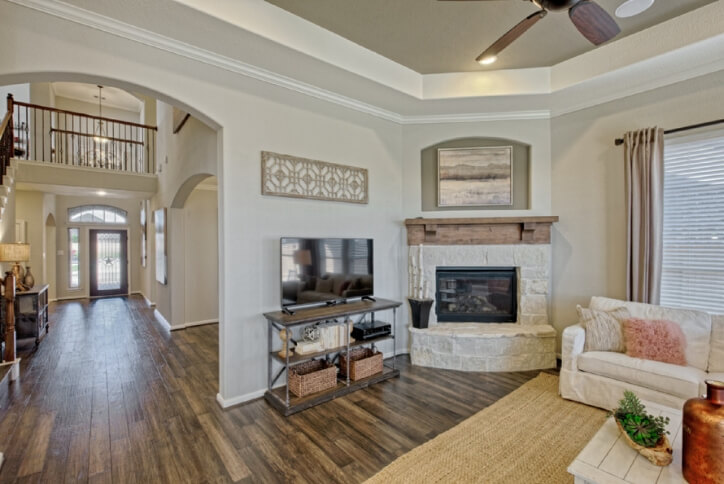 Cozy up. As this rustic stone fireplace in Chesmar's model home in Elyson shows, farmhouse charm never goes out of style.  Whether it's hot or cold outside, the raised hearth offers an inviting place to sit or place accents. The recessed art niche above adds to the magnetism of this fireplace. We also love the way the natural wood mantelshelf harmonizes with the hardwood floors.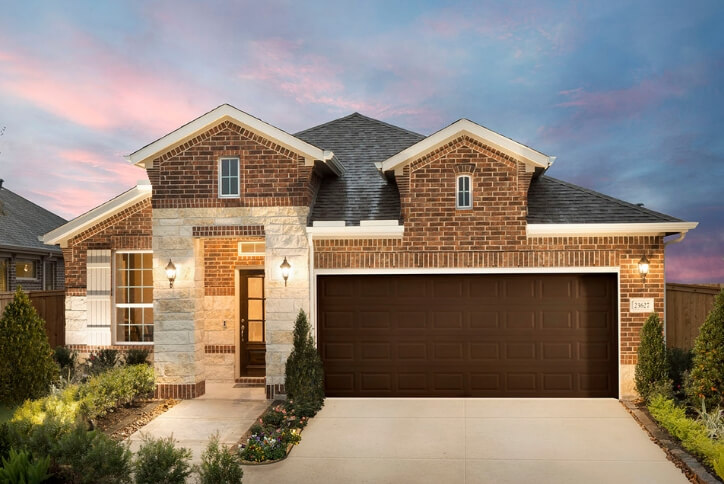 Smart is beautiful. Unobtrusive tech features like video doorbells, smart door locks and "whole house" Wi-Fi coverage might not have as much of a "wow" factor as, say, a spiral staircase or a soaring ceiling, but they can make a big difference in your daily comfort, convenience and security. Elyson homebuilders like Meritage and Lennar are including extensive suites of tech features in their new homes at no extra cost.
See more from this popular "Ideas the We Love" series: Part I and Part II.
Explore Elyson's 15 beautifully decorated model homes with virtual tours, photo galleries and more or come our and see them for yourself. All models are open 7 days a week.