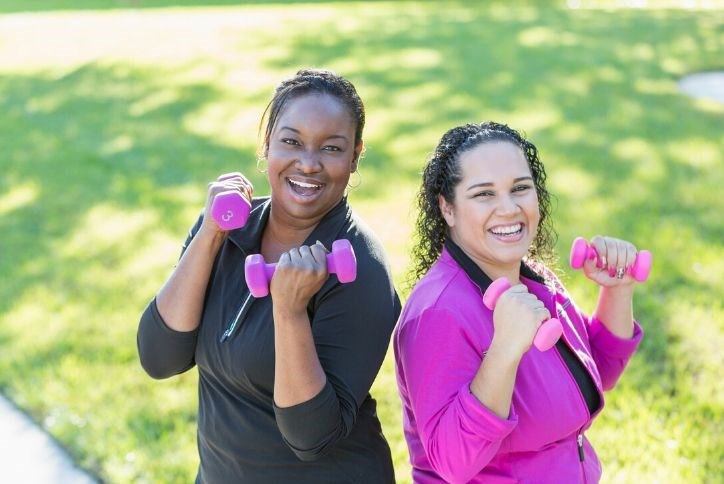 5 ways to keep fit and healthy at Elyson
With a master plan that devotes 750 acres to parks, trails, recreational amenities and natural open space, it's not surprising to find out that Elyson offers many ways for our residents to keep fit. And because social connections have a proven positive effect on overall health, neighborly fun is also part of our vision.
Here are five ways Elyson helps our residents stay fit, healthy and connected all year long.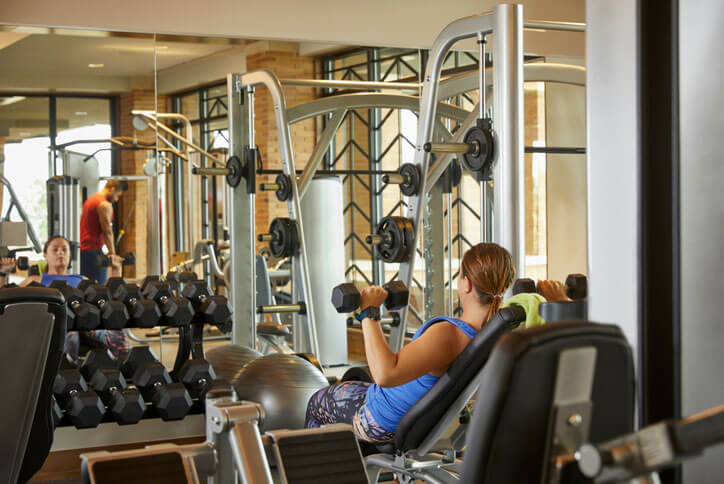 Working out. The fitness center at Elyson House is open to residents seven days a week, from 4 a.m. until 11 p.m. Along with modern cardio and weight training equipment, the fitness center offers a unique glass-walled kids' activity room, especially designed to let parents keep an eye on the little ones while they work out. Like other parts of Elyson House, the fitness center has architectural details from Elyson's agrarian past. Rustic wood from old rice dryers that once stood on this land have been repurposed as intriguing details for the fitness center ceiling. Glancing up at these panels and thinking about Elyson's history just might help you knock out those last few reps or meters.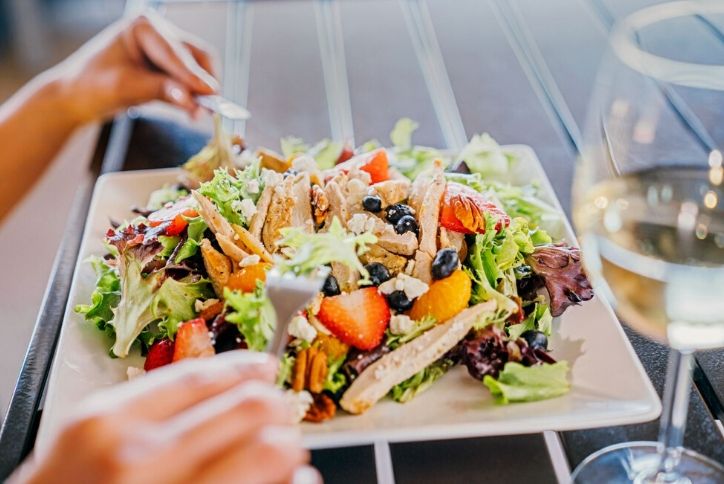 Eating healthy. The healthy menu at Elyson Cafe includes plenty of options for eating smart, including six varieties of salads. Sunset Salad with Grilled Chicken, a house specialty, includes strawberries, blackberries, mandarin oranges, feta cheese and pecans, with housemade Southern Vinaigrette. Elyson Café also offers healthy smoothies made with fresh fruit – perfect for that post-workout pick-me-up. Whether you choose a pasta, pizza, burger or other entrée, they're all made with fresh and natural ingredients. And if you believe those studies claiming that goodies such as wine and chocolate are healthy (we sure do), Elyson Café offers those too.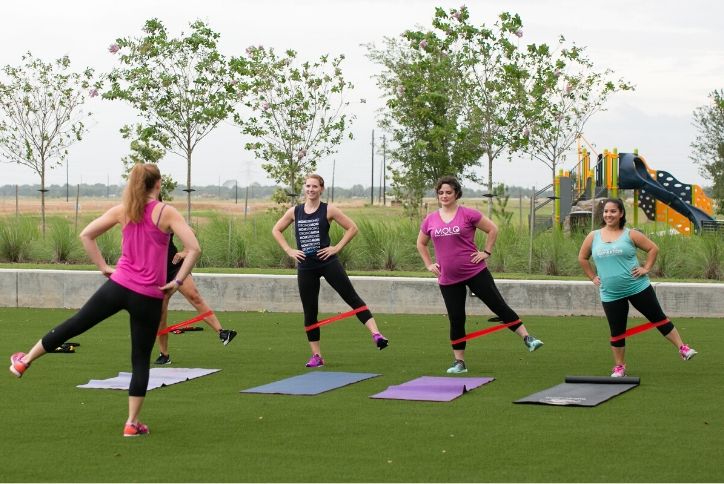 Fit with friends. There's no need to work out alone at Elyson, where group fitness classes include Water Aerobics Boot Camp in the summer, and MyBalance Fitness throughout the year. You can also play pickleball at Elyson's lakeside park, invite a friend for a match of tennis at Elyson House, or find neighbors to work out with through our private community Intranet.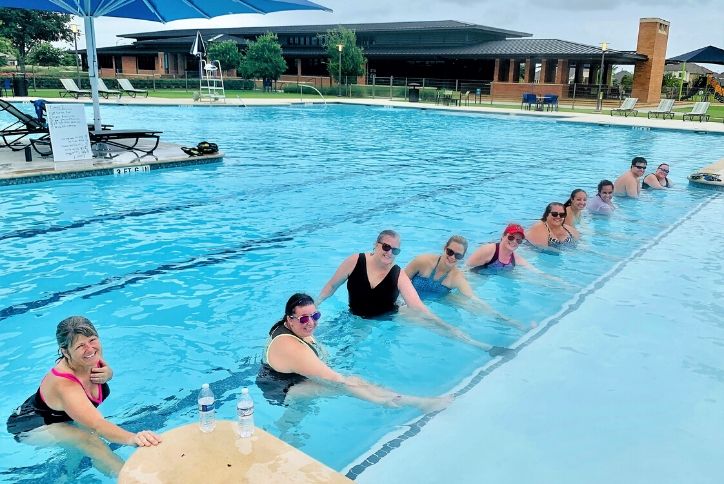 Swimming for health. Swimming is an ideal low-impact exercise that builds endurance, muscle strength and cardiovascular fitness, all while reducing stress. The big pool at Elyson House offers lap lanes for serious swimmers, and it's open 365 days a year. Although the pool isn't heated, and no lifeguards are  on duty outside of the summer swimming season, Houston's mild weather lets many residents enjoy the benefits of swimming throughout the  year. After some laps, you can treat yourself with poolside service or use the walk-up window at Elyson Café.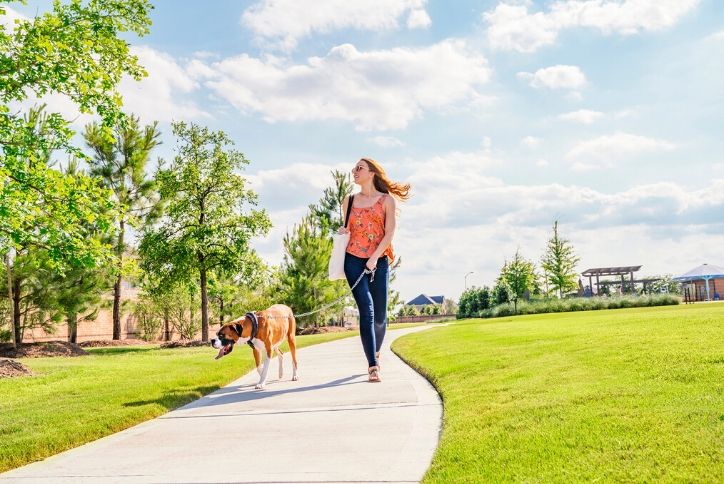 Fun on the trails. Running and walking are two of the best forms of exercise out there, and Elyson offers plenty of opportunities for both, with a master plan that calls for nearly 30 miles of trails. Several miles have already been completed, with many more miles of fitness and adventure to come. With Elyson's community orchards, you can harvest healthy snacks such as citrus fruits, loquats and pecans to enjoy while you're exercising or later.
Learn  more about the great outdoors at Elyson.