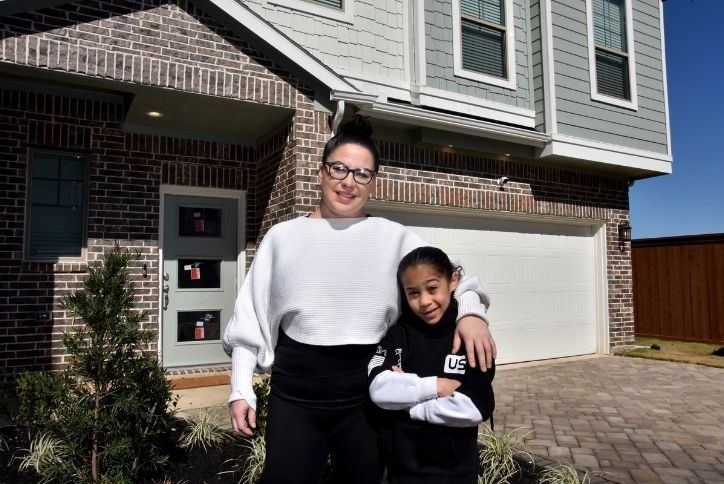 Meet the Torres family
Most kids would be happy to get a Nintendo or bike for their birthday. Leo got a brand-new home in Elyson when he turned 8, along with plenty of other presents.
Leo and his mom Rebekah are two of the first residents in a new Elyson neighborhood featuring Chesmar's Town Square Collection, which combines all the benefits of owning a detached single-family home with many aspects of low-maintenance living.
When Rebekah saw a story announcing the Town Square Collection last fall, it sounded like exactly what she had been looking for. A Chicago native, she had moved to Houston about four years ago, to be closer to many family members who had already relocated here.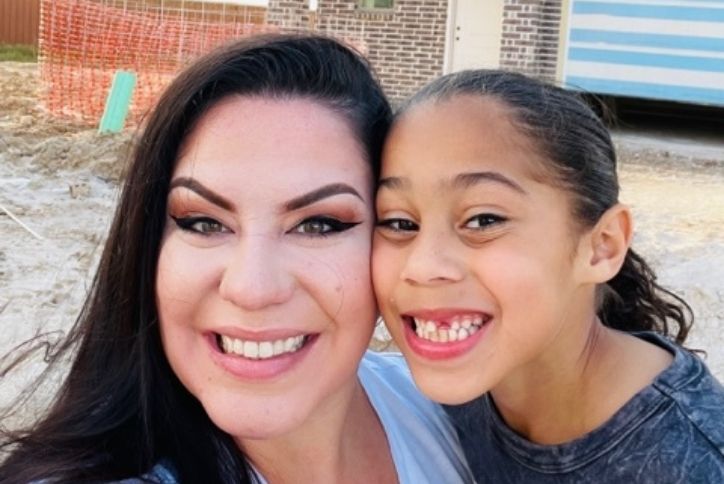 Rebekah knew she wanted to stay in Katy, to be close to her family and so Leo could attend school in the highly regarded Katy Independent School District, ranked as the No. 1 Best School District in the Houston Area for 2022 by Niche.
She had been renting an apartment and was ready to buy a new home. Having lived in Chicago for so long, so liked the idea of a townhome or a smaller detached home, with a private yard that was not too big.
"I could find the type of home I wanted close to downtown Houston, but I wanted to stay in the Katy area. When I discovered the Town Square Collection in Elyson, it checked a lot of boxes for us," she says. "Even though I wasn't actively looking, I knew this was an opportunity I had to look at."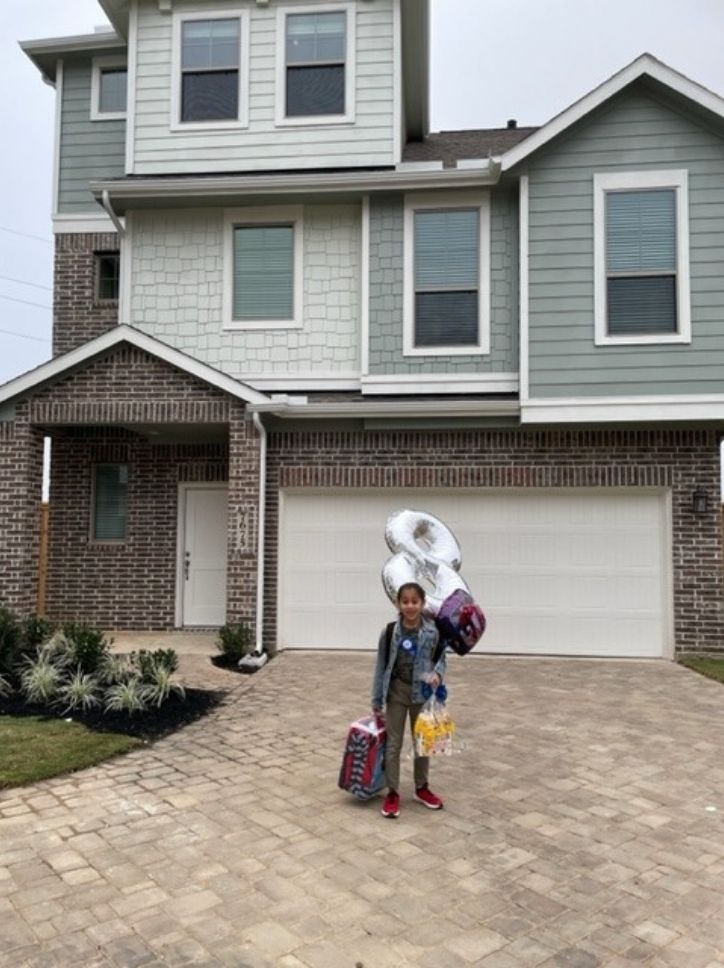 Rebekah chose Chesmar's Hawkins plan, a three-story home with three bedrooms and 2-½ baths.
The ground floor has a flex room that Rebekah is currently using as a home office. That layout proved ideal, since she has been working from home for her job in the advertising industry for the past couple of years.
On the second level, the Hawkins has an open family/kitchen/casual dining area, along with a covered balcony that offers views of Elyson's extensive trail system. The primary bedroom suite is also on this level.
The third level has two more bedrooms, both with walk-in closets, and a full bath. One of these is Leo's, and the other is for guests.
Both Leo and Rebekah are happy with the multi-story layout of their new home.
"Leo is so excited about the stairs. He has so much energy, and he loves to run up to his bedroom," Rebekah says. "I like the layout too. I've always lived on the second floor and I love urban-style living, so I preferred a multi-story home with the main living area on the second level."
After Rebekah signed the contract with Chesmar in early September, the goal was to have their new home ready in time for Leo's eighth birthday on January 7. Chesmar sales consultant Carrie Elwood and the construction team worked hard to meet the family's goal, despite some challenges presented by the weather and the supply chain.
Rebekah was happy to schedule her final walk-through on the morning of Leo's birthday, with the closing that afternoon. She picked him up from school that afternoon and drove directly to the house, where he excitedly bounded inside to find a giant 8th birthday balloon and some other surprises, including his brand-new bedroom on the third floor.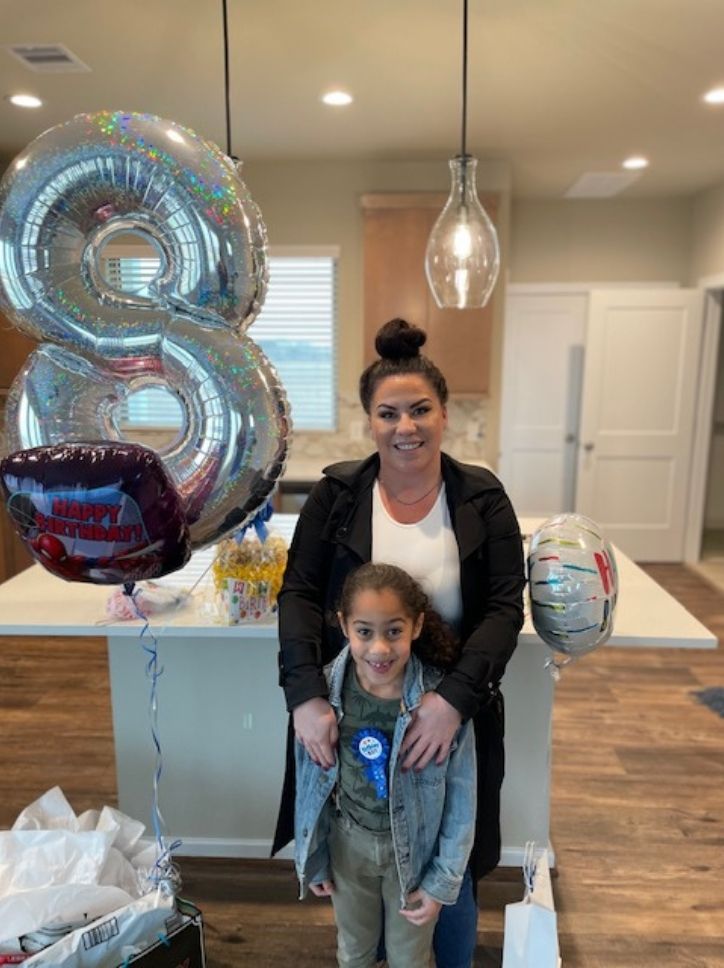 Leo is excited about transferring to Elyson's onsite McElwain Elementary School this winter, and he continues to thrive in sports including flag football and soccer.
Both Rebekah and Leo are looking forward to meeting their new neighbors as the Town Square Collection continues to build. To view Town Square homes available to build and for quick move-in, click here.