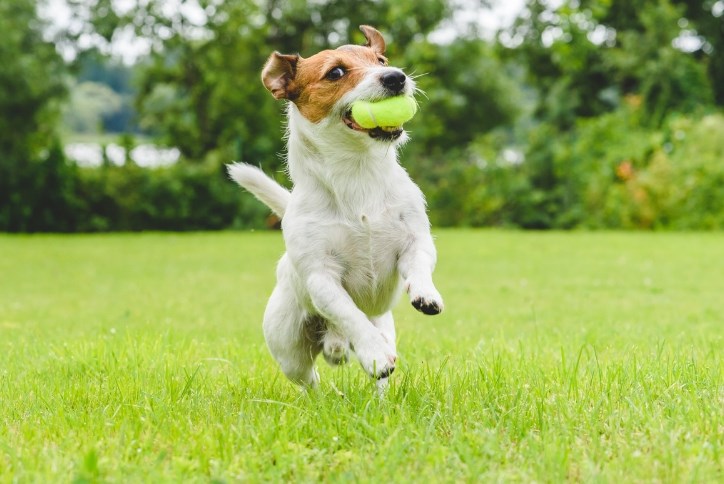 5 reasons Elyson is a great community for pets
We didn't include the family dog in our list of 8 signs it may be time to move, but getting a better home and neighborhood for Fido is definitely one of the most gratifying rewards of moving.
Even before our future dog park opens as part of our master plan for more than 750 acres of parks, trails, recreation centers and natural open spaces, Elyson is a great community for dogs and their people. Here are 5 reasons why.
Elyson House. Dogs are welcome to run around on the event lawn at Elyson House, our flagship amenity, while there's not one of our festive special events taking place. Both you and your best friend will appreciate the fact that the beautiful permanent grass is free of mud and pests.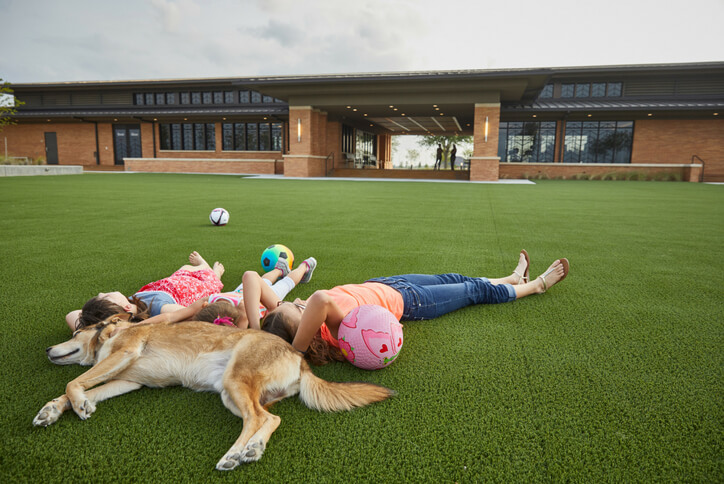 Trails to explore. Elyson will have nearly 30 miles of trails when our master plan is completed, and we already have several miles of trails for you to explore with your dog. You can both stop to rest at one of our parks or orchards. Our newest park has comfy seating, a firepit and gardens overlooking one of our scenic lakes.
Nearby dog parks. Before Elyson's dog park opens, it's a quick and easy drive for you and your pooch to visit Katy's 14-acre dog park, featuring a doggie wading pool, custom dog showers, an agility course, and fountains for both of you. There are also 5 more dog parks in the nearby area. One of Katy's newest parks, John Paul Landing Park, doesn't have a dedicated dog park, but with miles of trails and a 150-ace lake, it's still dog heaven.
Tail-wagging new homes. With new homes priced from the $200,000s to the $700,000s, Elyson offers the perfect new home for everyone – and their dog. Use our Homefinder to find a new home with a big backyard and other features that will earn your dog's bark of approval.
You'll be in good company. Elyson residents love their dogs, and you and your pooch will likely meet many new friends in the community. Hear from a few Elyson residents who've made dogs part of the family: the Sellers family was adopted by Riley, who found them in Elyson while their home was still under construction; Randy Kilpatrick enjoys long walks with his Labradors, Shadeaux and Roux; Beth and Scott Henderson love exploring Elyson's parks and trails with their dogs, Cinnamon and Suma; Carolina Pelaez and Javier Parra are excited for the future dog park.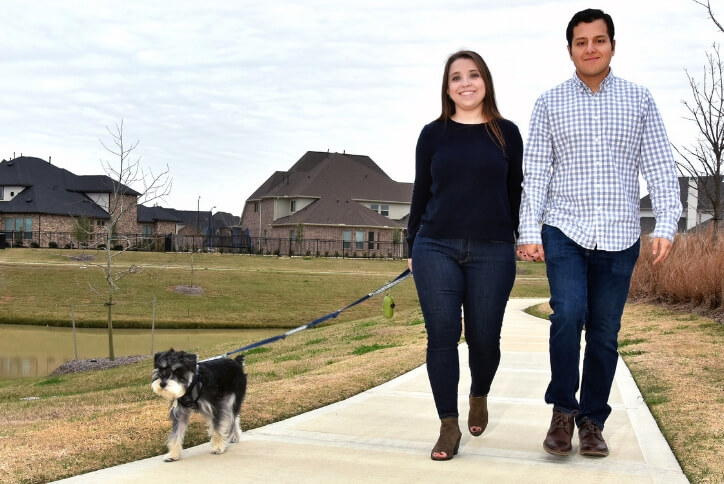 If you don't already have a dog, it's easy to adopt a lovable new four-legged family member from a local Katy area shelter. See our blog for details.