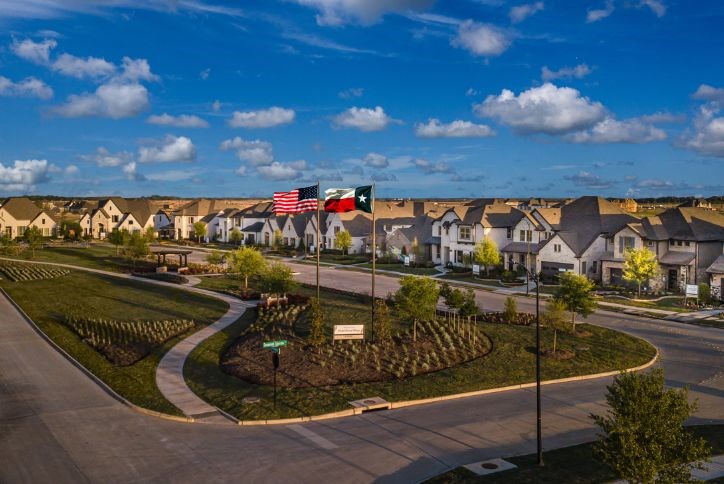 What's new at Elyson, one of the nation's top-selling MPCs
From shopping to schools, exciting new things are coming to Elyson, one of the nation's top-selling master-planned communities in a new report.
With sales of 247 new homes for the first 6 months of 2022, Elyson ranks among the Top 50 MPCs in the U.S., and among the Top 10 in Texas, according to a report from RCLCO, a national real estate consulting company.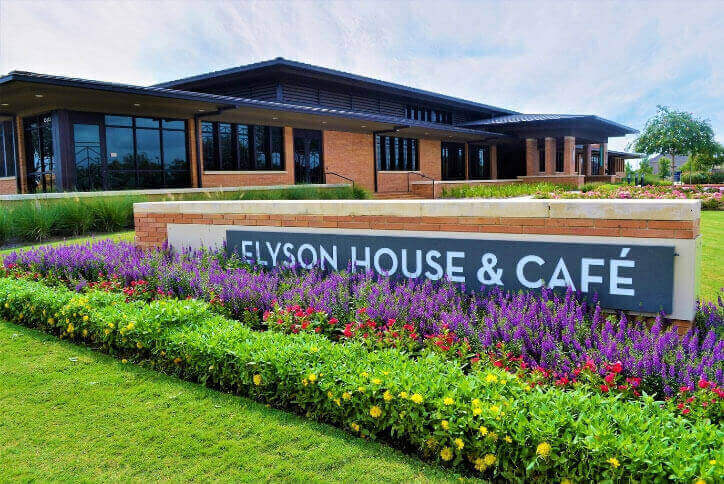 Elyson is also one of the nation's top communities for relocation sales, with 35 percent of homebuyers coming from outside the Houston area for the first half of 2022. That's right in line with Houston's status as the top U.S. moving destination in a report from truck rental company Penske. Houston also ranks No. 1 globally for local purchasing power in a new report from online publisher Visual Capitalist, and Houston's home prices relative to other major cities are a major factor in the ranking.
Elyson surpassed 2,000 total home sales by mid 2022, and this growth is paving the way for some exciting new developments, including a new Harmony School of Excellence campus, a Target-anchored shopping center, a major new community center amenity, and more.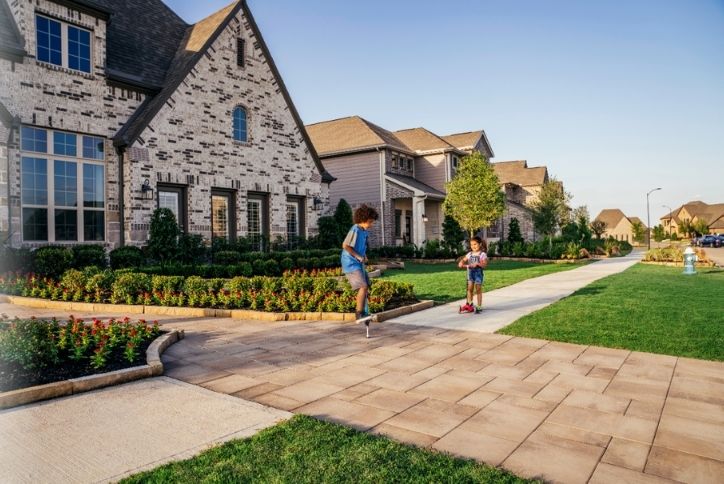 Here's the latest on what's coming to Elyson.
Harmony School of Excellence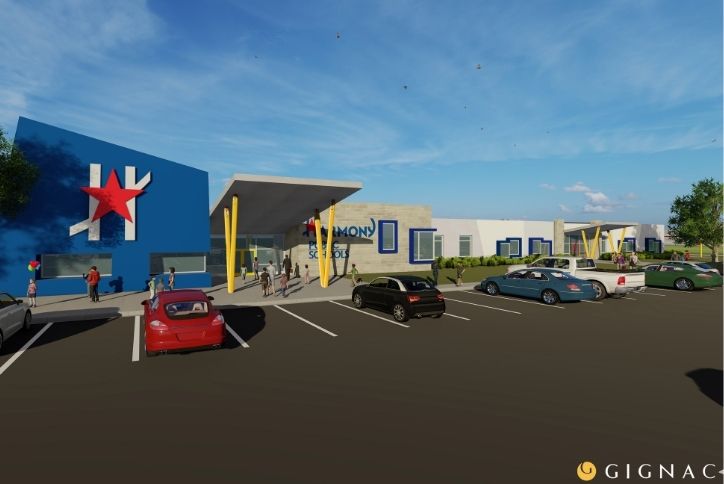 Harmony School of Excellence - Katy will open the first phase of its new Elyson campus in August, welcoming students in grades Pre-K through 6. A future building to be constructed on the 26-acre Elyson campus for middle and high school students up to grade 12. The timeline for construction of this second building is expected to be announced in fall 2022. Harmony is a system of high performing, STEM-focused charter schools that are tuition-free and have no attendance boundaries. More information is available at apply.harmonytx.org.
New Katy K-12 campus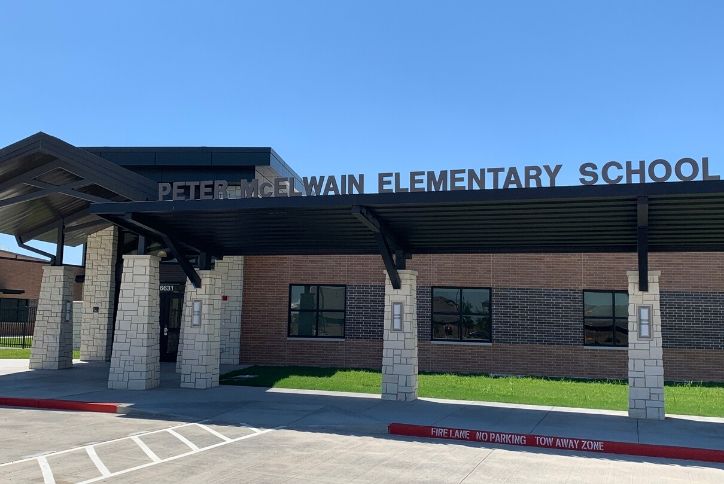 Speaking of schools, the Katy Independent School District plans to open a K-12 tri-campus immediately adjacent to Elyson beginning in 2023. Located at Longenbaugh Road and Katy-Hockley Road, the tri-campus borders Elyson on its south and east sides.
Elementary #45 will open in August 2023, with Junior High #18 and High School #10 both planned to open in August 2024.
Learn more about Elyson's highly regarded Katy ISD schools, including our first onsite school, McElwain Elementary.
New Target shopping center
A new Target store will open this fall as one of the main anchor tenants for Plaza at Elyson, a retail development located at the southwest corner of Grand Parkway and FM 529.
With space for several additional stores and restaurants, Plaza at Elyson is the community's second retail development. The first, the Shops at Elyson shopping center at FM 529 and Peek Road, is home to several businesses, including a fuel service gas station and convenience store, restaurants, a dental practice and veterinarian.
Lakeside Landing community center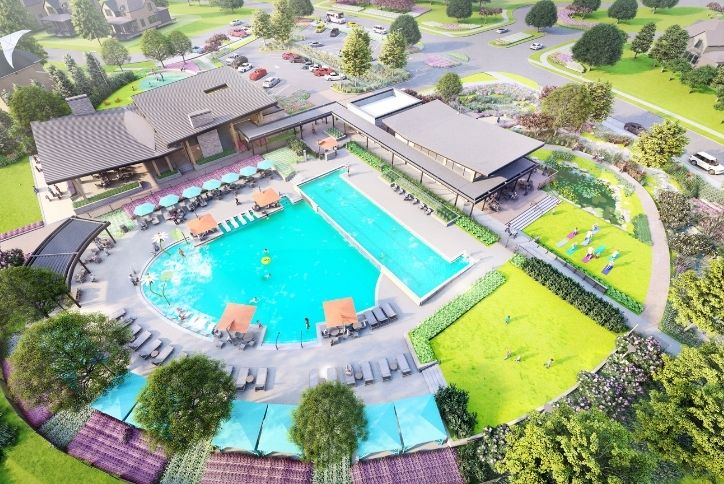 Opening in 2023, Lakeside Landing will be the newest addition to Elyson's vision for more than 750 acres of recreational amenities, parks, trails and natural open space.
Located along the shore of a 31-acre lake, Lakeside Landing will be Elyson's second major community center, offering a swimming pool complex, indoor fitness center, outdoor exercise area, event lawn, and much more.
Lakeside Landing will include a community building which, like Elyson's original Elyson House amenity, will have Prairie-style architecture inspired by Frank Lloyd Wright.
New model homes and builders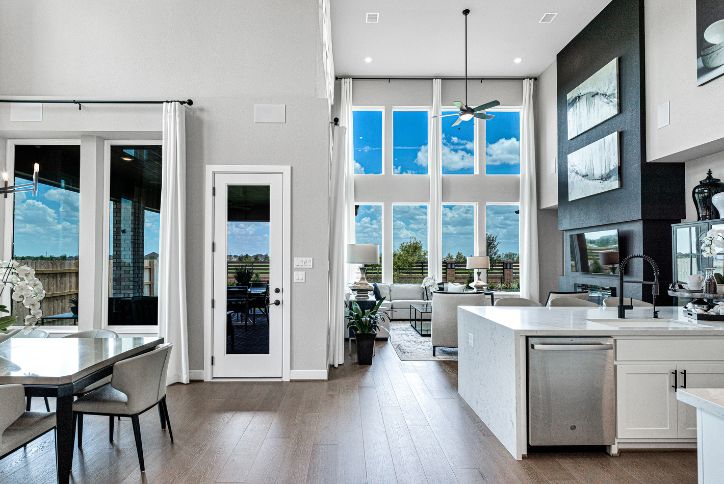 Elyson's variety of new-home styles, price ranges and leading homebuilders also continues to grow.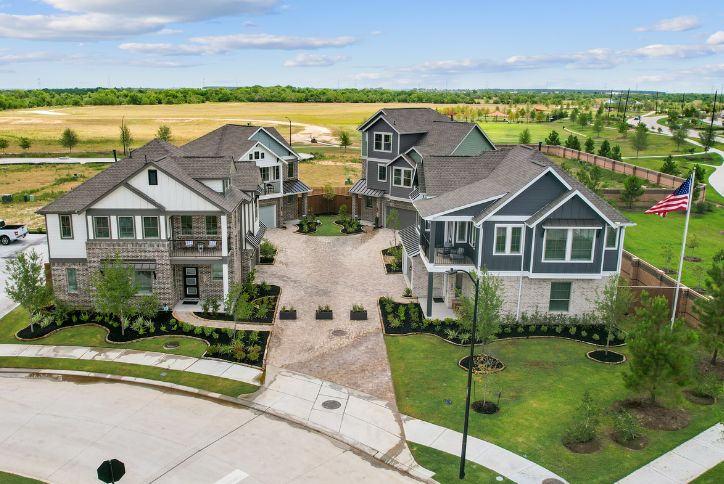 Chesmar Homes has opened four model homes showcasing its popular Courtyard Collection, a collection of single-family homes that offers many advantages of low-maintenance living.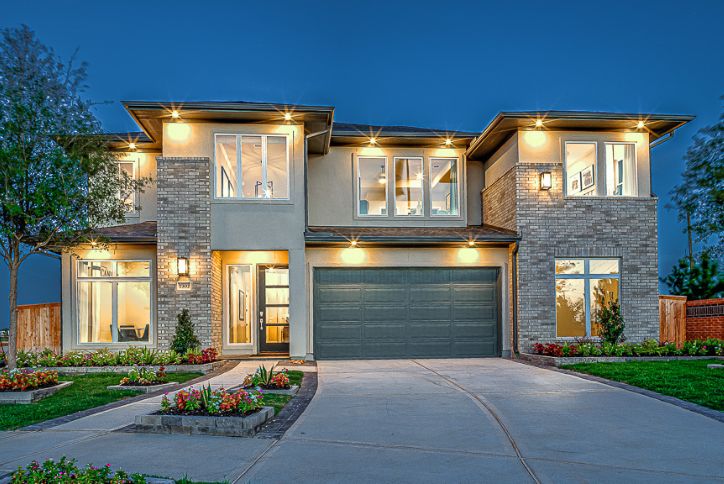 Taylor Morrison has a new model showcasing its Darling Modernist Collection, and Perry Homes has also introduced a new collection of modern architectural designs. Stay tuned for announcements of more new builders and home styles coming to Elyson!