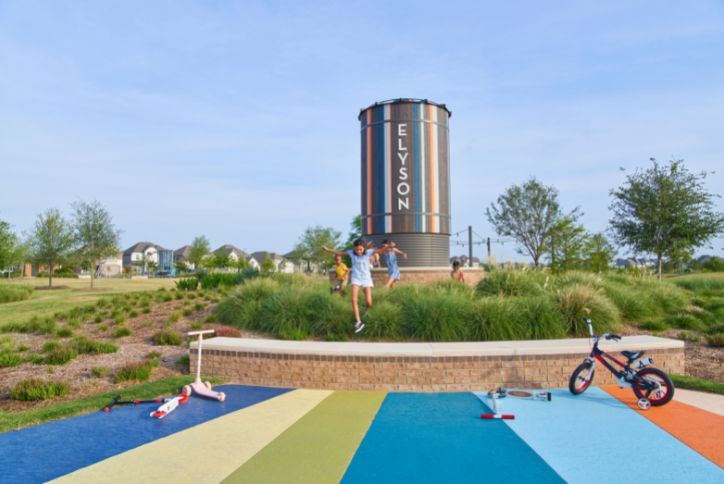 Top 10 reasons why Elyson residents love where they live
It's hard to narrow it down to just 10 reasons why Elyson's 2,500 (and counting) families love their community, but we think these are right on track. From schools and shopping, to recreation and location, here are our Top 10 reasons you might want to consider calling Elyson "home" too.
Reason #1: Schools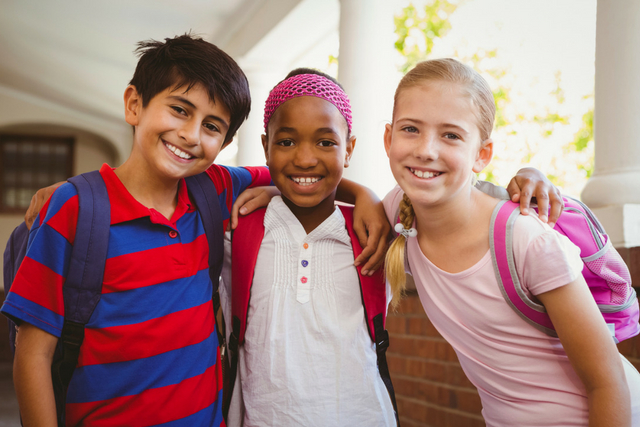 Schools are a priority for most residents, and Elyson is proud to be part of No. 1 ranked Katy Independent School District. Our second Katy ISD elementary school opened in 2023, and a new Katy ISD high school and middle school will open immediately adjacent to Elyson in 2024. Elyson is also home to Harmony School of Excellence - Katy, a high-performing college preparatory charter school with an elementary school already open and a new middle and high school coming in 2024. Our school choices include several private preschools and the University of Houston at Katy is nearby.
Reason #2: Amenities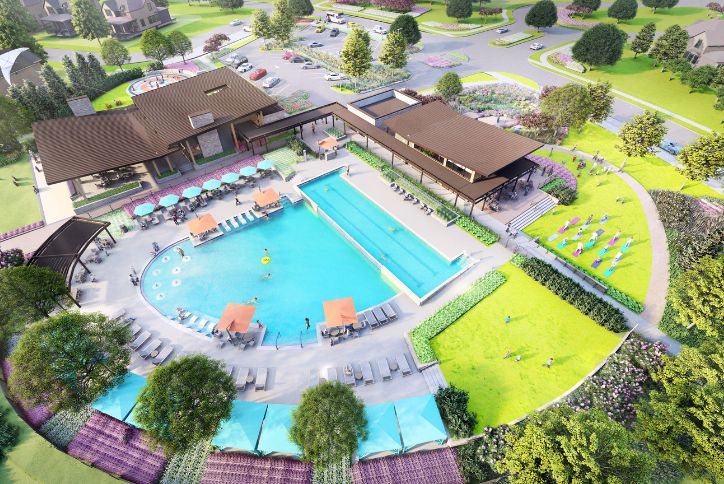 Our master plan calls for more than 750 acres of parks, trails, recreation centers and natural open space within our 3,640-acre community, and much of our vision has already become reality. Our newest major amenity, Lakeside Landing, opens in late 2023, joining completed amenities including Fireside Park and Timber Grove Park. Our largest amenity, 145-acre Elyson Commons at Bear Creek, offers a dog park, great lawn for events, outdoor fitness center, wildflower trail and more. Elyson will also have almost 30 miles of trails at completion, along with orchards and a community garden.
Reason #3: Elyson House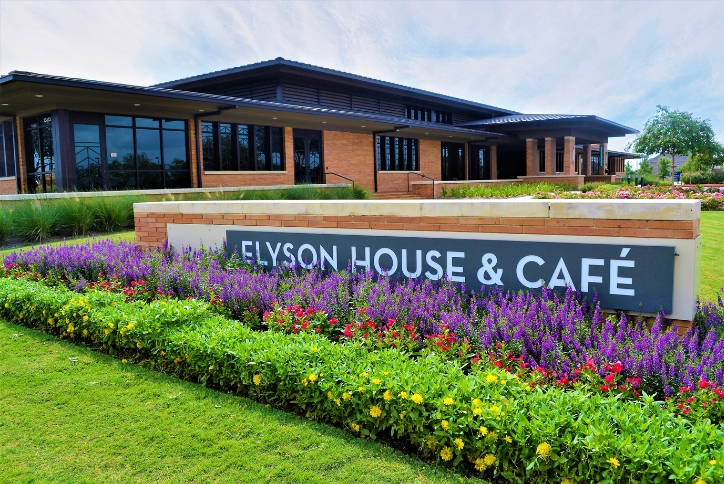 Elyson House, our first major amenity, deserves its own callout. Completed before our first family moved in, it set the stage for our landscaping, entry monuments and future buildings with its distinct Katy Prairie style architecture. While it has been joined by many additional parks and recreation centers, Elyson House is still one of our most active amenities, offering a unique year-round swimming pool, tennis courts, teen game room and café. The patio at Elyson House is one of the community's most popular gathering spaces. Just think of it as our community front porch.
#4 Reason: Shopping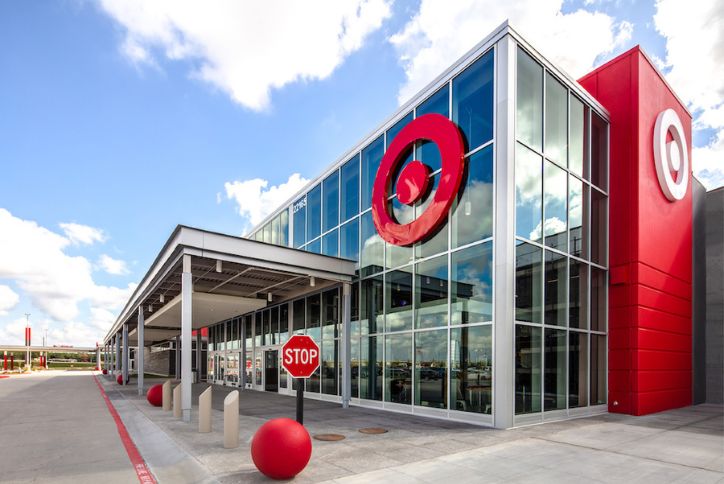 With Elyson growing so fast, our onsite shopping choices are also expanding, with most of the activity focused along FM 529 near the Grand Parkway. Target, Burlington and Milano Nail Spa are just a few of the businesses in our first shopping center, the Plaza at Elyson. Other shopping centers such as The Co-Op at Elyson, The Mercantile at Elyson and The Shops at Elyson offer one-of-a-kind local businesses, such as Alchemy Bake Lab and Ballet Elle, along with personal services including salons, barber shops, massage therapists and healthcare providers. H-E-B has purchased land for a future store in Elyson but has not yet announced a projected opening date.
Reason #5: Dining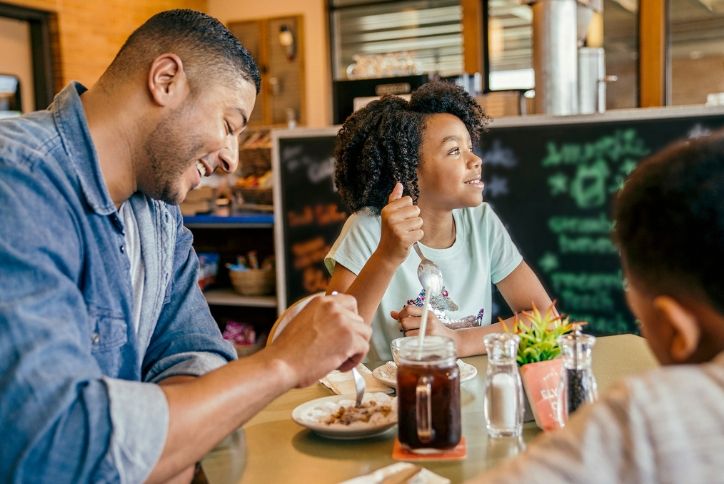 When you get hungry at Elyson, you don't have to drive far to eat out. Our original eatery, Elyson Café at Elyson House, has been joined by locally owned restaurants including Scholars & Scoundrels Bar & Grill, Alchemy Bake Lab, Mas Ricos and Emily's Taqueria. There are also well-known national names such as Marco's Pizza, Chik-fil-A, Subway, Taco Bell, McDonald's and Salata.
Reason #6: Events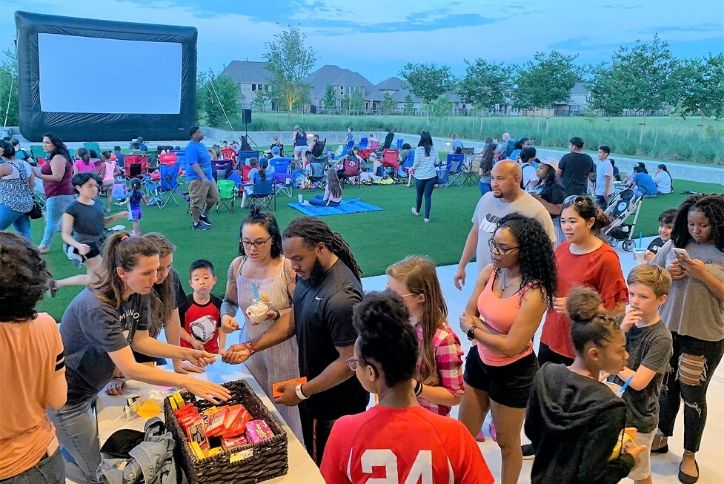 Elyson has developed quite a reputation as a neighborly and connected community. A big reason why is our dedicated Director of Community Engagement, who plans events throughout the year for residents of all ages. From weekly activities such as fitness classes and Storytime, to big annual traditions such as Back To Cool and holiday celebrations, our events offer residents constant opportunities to spend time together, whether they've been here since 2016 or since just last month.
Reason #7: New Homes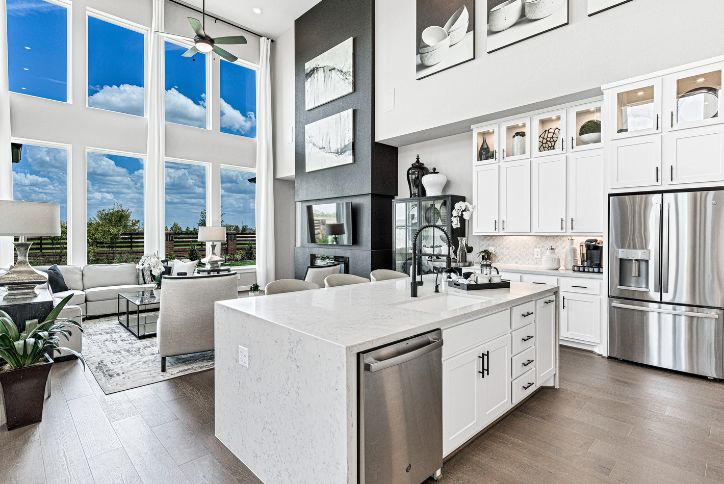 As Elyson grows, so does our selection of new homes. We're proud to offer an increasingly diverse range of new homes for buyers in many different life stages. These include traditional single-family homes, paired "Duets" homes, courtyard residences, and luxury homes. Whether you're just starting out, moving up or scaling down, you can find a new home at Elyson from a growing number of carefully selected homebuilders. Elyson also strives to make home shopping easy, with our tradition of creating a centrally located Model Home Village that also includes our Welcome Center. 
Reason #8: Strong Developer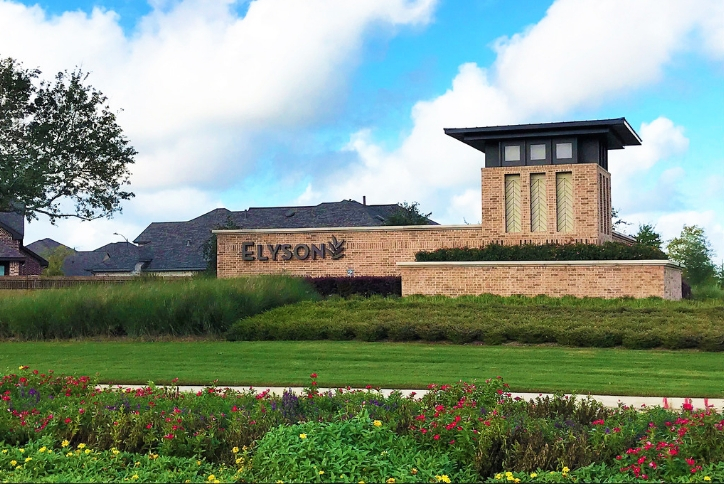 It takes a strong and experienced developer to create a large-scale master-planned community such as Elyson, which will have more than 6,000 single-family homes when completed. Elyson is being created by Newland, whose other communities include Cinco Ranch, ranked No. 1 on Niche's 2023 Best Places to Live in Houston list. Greatwood, another completed Newland community, is also highly ranked, with an A+ Niche grade. We think these ratings are excellent indicators of the long-term sustainability and quality of life offered by our sister communities, and a good sign of what to expect from Elyson. Newland's other major communities completed in the Houston area include Telfair, Seven Lakes, Summerwood and Eagle Springs. Newland is part of Brookfield Properties, which develops and operates real estate investments on behalf of Brookfield Asset Management, one of the largest alternative asset managers in the world.
Reason #9: Location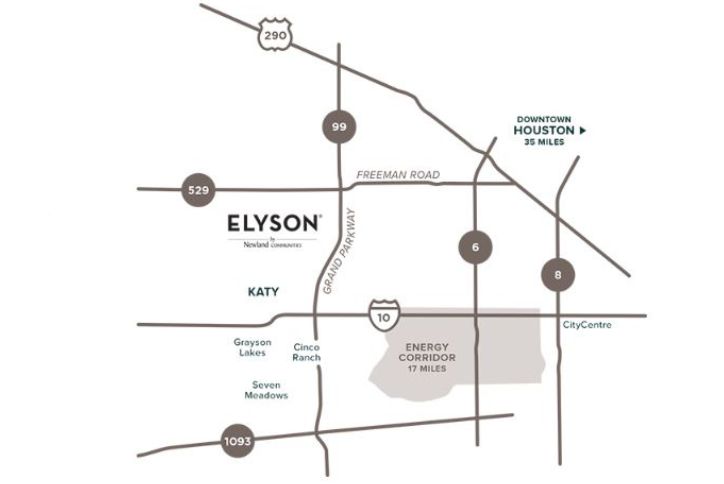 Elyson's convenient location at Grand Parkway and FM 529 offers residents easy access to both the Katy and Cy-Fair areas. Elyson is just about 8 miles north of I-10 West, and about 10 miles south from U.S. 290 West. With the Grand Parkway virtually completed as Houston's third major freeway loop, Elyson residents can get just about anywhere in the area fast.
Reason #10: Being New on the Block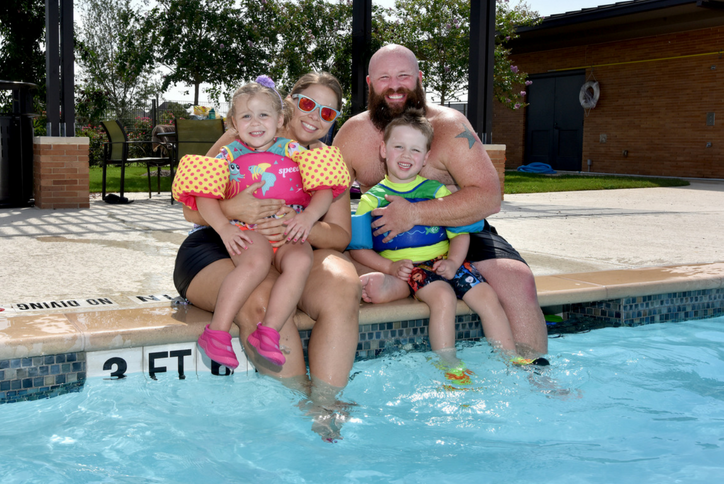 One thing Elyson residents say over and over is how much they love being part of a new community that's still growing, where they can get in on the ground floor and meet other families who are moving in at the same time. One thing is for sure – you won't feel like a stranger here for long if at all, especially since we have more than 3,000 new homes still to come. Meet some Elyson neighbors in our Resident Stories.