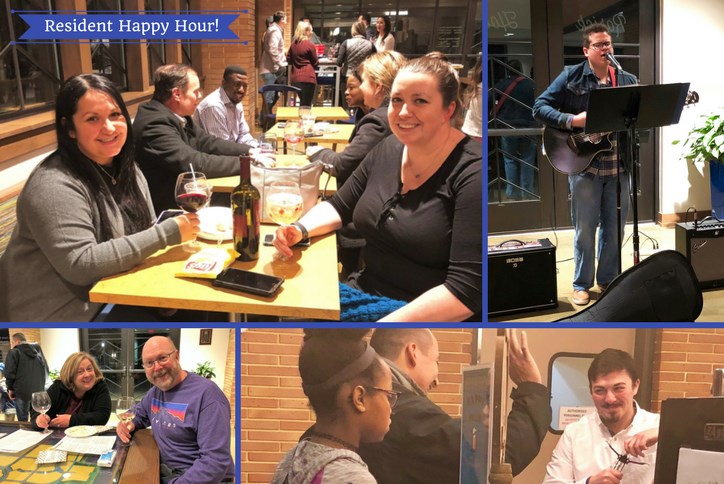 Elyson Cafe hosts first Resident Happy Hour – and adds new menu items
Elyson Café recently hosted its first-ever Happy Hour event for residents, giving neighbors the opportunity to mingle while enjoying drinks and light bites. See photos from this event – the first of many Elyson events planned for 2018.
Elyson Café continues to expand its menu offerings, adding daily panini specials and lasagna on Sundays.
Italian-American dishes, including six varieties of pizza, are a specialty of Elyson Café, operated by the sister-and-brother team of Lanie Alvarez and Alex Ciocca. Many of their dishes are based on family recipes handed down from their grandparents, who emigrated to the U.S. from Italy in the early 20th century.
Elyson Café's continually expanding menu includes four kinds of burgers, several entrée salads, soups and a kid's menu. Wine and beer are available, and poolside service is popular during warmer months.
Elyson Café also offers Family Meals for Four every day of the week. Priced at $28, these to-go meals include a salad, entrée, bread and dessert. Examples include Tuscan Chicken Spaghetti and Spaghetti and Meatballs.
Open daily, Elyson Café welcomes Elyson visitors as well as residents. It's a great place to grab a meal or snack before or after visiting the Model Home Village next door.
Learn more about Elyson House, home to Elyson Café and Elyson's Welcome Center.