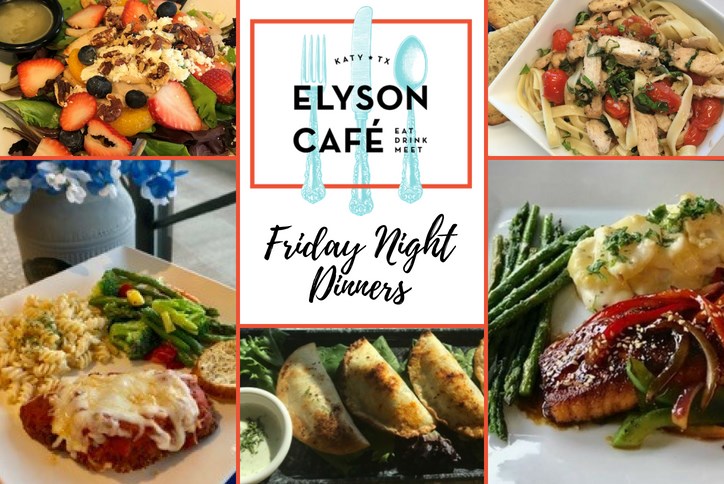 Elyson Café adds Friday night dinners with live music
Since it opened two years ago, Elyson Cafe has steadily expanded its menu, hours and services. The latest addition is Friday night dinners, with live music, a weekly special and service until 9 p.m.
The dinner service has been a big hit with Elyson residents and visitors, who enjoy the café's open, airy dining room in Elyson House, as well as its shaded and breezy patio. Wine and beer service make the live entertainment even more enjoyable.
The café's regular menu is available on Friday evenings, along with a weekly special. The constantly expanding menu includes 7 varieties of international burgers, 7 flavors of rustic flatbread pizzas, and a wide selection of pastas, appetizers and desserts. 
In addition to Friday evenings, the café stays open late for special events at Elyson, offering food and drink specials.
Another popular addition is take-home family meals that serve four. Priced $28, each meal includes the entrée, salad, bread and dessert. Entrée choices include lasagna with beef and Italian sausage, Tuscan Chicken Spaghetti and others.
Open daily except on Monday, the café also offers poolside and patio service, and it provides catering on request.
Learn more Elyson's lifestyle and amenities.